If you are new to power boating, having a safe and enjoyable experience is crucial. So, before you get on the water, check out this list of power boating safety essentials by our friends at aflote.
License
Most jurisdictions require you to boat with a boating license. One exception is Florida, where the requirement only applies to persons born on or after January 1st, 1988.
If you are new to boating or returning to boating, you would be wise to take the safety course or a quick refresher regardless of age. Courses and exams are available online, which you can complete at your convenience. These courses teach the essential knowledge required to operate a powerboat legally and safely.
Safety Equipment
The requirement for safety equipment varies by the type and size of your craft. Marine supply stores, such as West Marine, are your best bet since they carry standard packages designed for every kind of watercraft.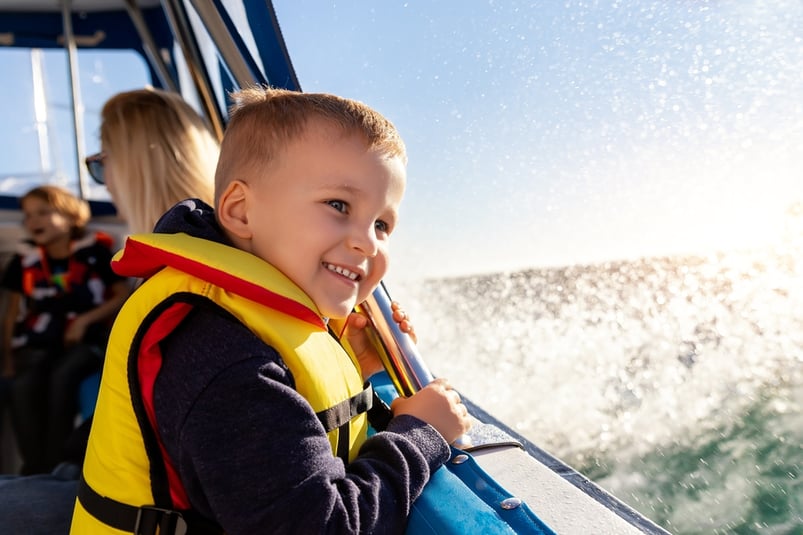 Some standard requirements include:
Life jackets, as the most common boating accidents, are falling overboard without a personal flotation device (PDF). Therefore, always ensure your life jacket is correctly worn regardless of your vessel's size. In addition, make sure you have a suitable, proper size for each person on board, including children and pets.
Our friends at Sea Tow Foundation provide PDF loaners at major boat ramps and marinas. See their map here in case you need to get your hands on additional PDFs for your next trip.
A heaving line to assist in getting a person whose fallen overboard back into the boat.

Flashlights, a mirror, or flares to signal for help in emergencies.

A paddle and anchor to propel your boat in case of engine failure or to stop your vessel when you can't safely paddle to shore.

A bailer or hand pump in the case of leaks or waves letting water into the boat.

An air horn to signal other boaters or paddlers.

Navigation and anchor lights to remain visible to others on the water at night.

A fire extinguisher to put out fires.
Trailers
We have all seen our fair share of boat ramp fail videos on YouTube. While they're entertaining to watch on channels such as @BadIdeaBoating, trailer-related accidents are common and avoidable. Below are a few things to keep in mind:
Know your vehicle's towing capacity and don't exceed it.

Get the right trailer hitch. They vary depending on the weight of your boat.

Make sure your trailer is attached correctly to the ball and that you have both safety chains attached.

Attach the safety chain from the bow stand of the trailer to the front eye of your boat.
Next, connect your trailer lights and always check that they are working before you drive away.

Make sure your tie-downs are appropriately attached. These straps secure your boat to the trailer preventing it from bouncing off.
Take wide turns and watch that your inside trailer wheel isn't off the road or going over curbs.

While driving, double the distance separating you from other vehicles as it takes longer to brake and come to a stop.

When backing up, the trailer will go in the opposite direction of your vehicle. Practice turning and backing up in an empty parking lot. You don't want to show up at the boat launch without having practiced.
Launching
When launching, these common mistakes can easily be prevented at the boat ramp:
Ensure you inspect the ramp first to understand the grade of the approach and length.

Make sure your transom plug is in. This is on the outside bottom in the middle of the stern.

Take off your tie-downs! Otherwise, your boat will not float off your trailer.

Get your buddy into the boat before you unhook it from the winch. Don't forget to give him the keys!

Back down the ramp slowly, ensuring you can still access the winch to let the boat off the trailer. In other words, don't back so far into the water that you can't get onto the trailer without getting wet!

While holding the bow line, unhook the winch strap and the safety chain. The bow line will prevent the boat from drifting away, especially if the motor doesn't start.

Push the boat off the trailer until enough water is under the stern to safely lower the motor. Then lower and start the engine.

Have your buddy back off the trailer and proceed to the dock.

Park the vehicle and trailer.
For more detailed instructions, here is a video from boats.com that shows a solo launch.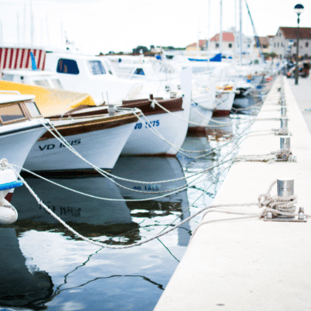 Docking
The cardinal rule for docking, especially for beginners, is to take it slow. There is no shame in putting your boat idle as you approach the dock to assess wind and current. Better to nudge the throttle forward and backward as you approach.
Also, make sure your bumpers and lines are ready before you get to the dock. Have your passengers ready to fend you off if you carry too much speed or misjudge the angle.
Docking technique depends on several factors, including the number of engines, inboard versus outboard, bow or stern thrusters, wind, current, and stern-in versus side-on. But, again, YouTube is your best bet to look for instructional videos that match your particular boat.
Navigation and Trip Planning
Chart plotters are essential if you are planning more extended trips in unfamiliar waters. They provide a map of water depths and underwater features such as reefs and sandbars.
If you have a smaller boat, you can download an app such as Navionics to your phone or tablet. Since they use GPS, you don't have to worry about cell reception. Ensure you have a USB charger, as the application can drain your battery quickly.
The proper use of chart plotters requires significant training and practice!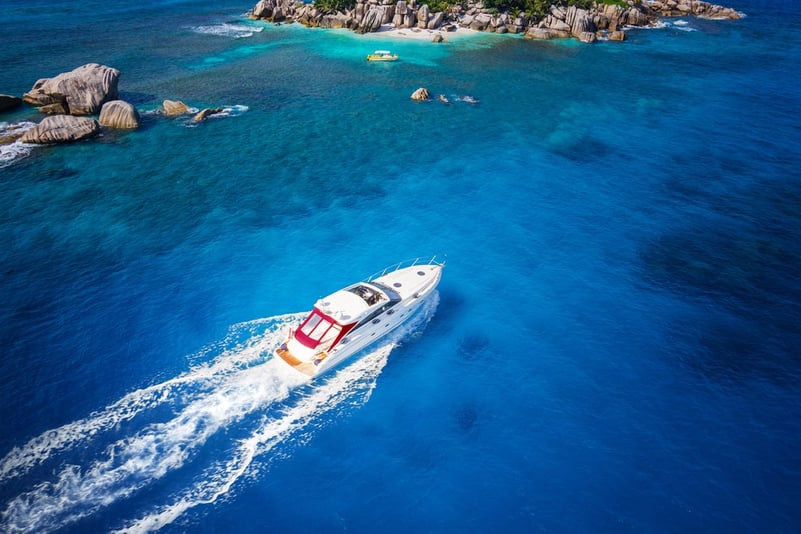 Like pilots file flight plans befo re each takeoff to ensure everyone's general safety and to facilitate possible search-and-rescue operations should an emergency arise, boaters should create one too! A float plan is the first and best preparation measure you can make when planning your travels.
A float plan is an overview of a boat excursion that can give authorities a head start in looking for a boater if they fail to reach their destination. They should include a description of your boat, who's on board, a description of the safety equipment you're carrying, where you're traveling, and when you'll arrive.
There is no particular or official form, though you can find pre-printed ones in boating supply stores or catalogs. We prefer to use this float plan template from the U.S. Coast Gaurd.
Communication
The farther offshore you plan to go, the more important your choice of communication equipment. For example, a cell phone might work at the lake but probably not offshore.
The preferred choice for marine communication is a VHF radio for the following reasons:
The coast guard monitors VHF 24/7 for distress calls;

Your VHF radio can transmit your location;

When you broadcast on VHF, anyone within range, including the coast guard, can hear and come to your aid.

Local weather stations broadcast reports around the clock on VHF
The proper use of a VHF radio requires formal training and is available wherever these radios are sold.
Emergencies
Staying calm is the most important thing to remember in an emergency.
The best way to stay calm is to anticipate scenarios ahead of time:
At the start of every cruise, brief your passengers on the location of life jackets, flares, heaving line, fire extinguishers, and the anchor;

Practice drills such as "person overboard";

Demonstrate proper use of the VHS radio.
Alcohol
Forty percent of boating deaths involve alcohol. Therefore, treat boating precisely as you would driving a car. Always have a designated driver, and never drink and boat. Your life and the lives of your crew may depend on it.
Experience is a sure path to a safer boating experience. Use aflote to connect with other, more experienced boaters. Ask about local weather, tide, and traffic conditions. Get equipment and operating tips. Your homeport marina operators, neighbors, and, of course, aflote and Dockwa are here to help!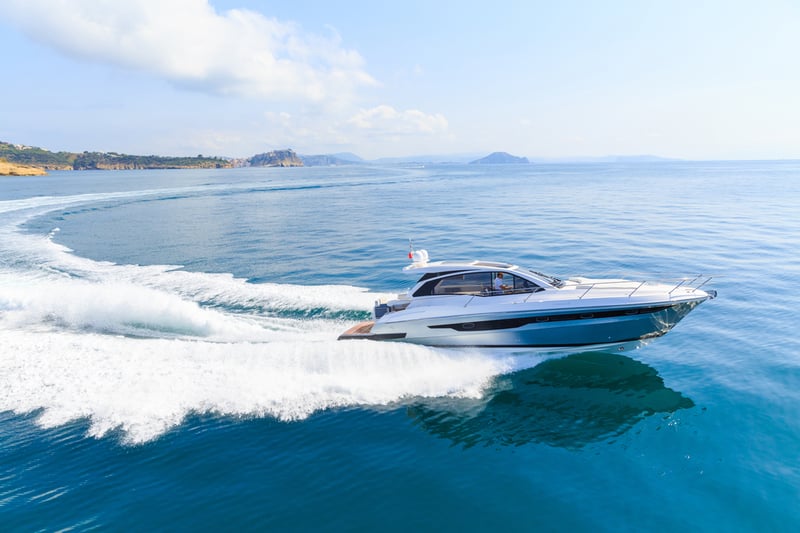 Shannon Law, Founder, @afloteapp #afloteapp
Aflote is a practical resource and social club for watercraft. Discover new harbors, knowledge share, and meet like-minded paddleboarders, kayakers, PWC owners, powerboaters, and sailors through our interactive map. Download the app on your iOS or Android device today.
Remember, the most convenient and efficient way to book a marina dock slip or mooring is through Dockwa.com!
Be sure to check out our other blog posts to get an inside look at our favorite destinations, marinas, and tips for first-time boaters. Join the conversation on Flipboard, Facebook, Twitter, and Instagram.