The Pacific Northwest is home to some of the most beautiful natural landscapes in the United States. From the deep green of the Olympic National Forest to the gorgeous blues of the Puget Sound and the San Juan Islands, Washington State is the gem of the Pacific Northwest.
Washington is the "Evergreen State," but it's also home to beautiful lakes and coastlines, making it excellent for boating. A day on the Sound is an adventure, but you may find yourself wanting more. There are some critical considerations for those looking to explore the liveaboard lifestyle in Washington State. Check out our tips and best picks below!
Key Considerations When Selecting a Liveaboard Marina in Washington State
So you've decided that the liveaboard lifestyle is the one for you. From the beauty of living on a boat to the freedom it can provide, we'd say you made the right choice. However, before you can get to living on your vessel, there are five key considerations you have to take into account: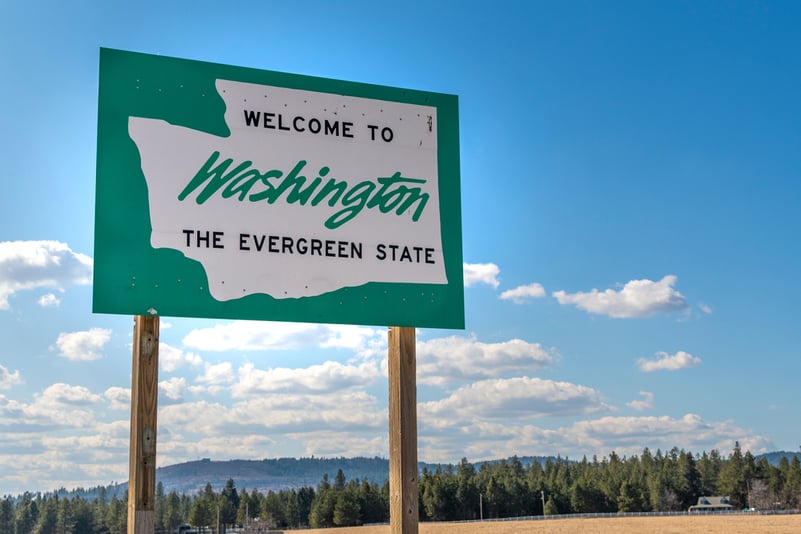 Price
For most, the price will be your top consideration when looking for liveaboard marinas in Washington. Money talks and liveaboard situations are no different. Aside from the actual prices of liveaboard slips, you have to remember that there is often a waiting list for many marinas to even get space for your boat!
Getting on the waiting list is not free and can set you back between $25-$150. To learn more about docking and mooring pricing for marinas in Washington and book your spot online, check out our Washington marinas.
Amenities
When you choose to liveaboard, there are specific amenities you'll have to give up. Like buying any home, it's essential to do your research as marinas offer different things, such as WiFi, showers, gyms, restaurants, captains lounges, campgrounds, pools, etc.
Services
What services will your marina provide? The essentials include pump-out stations, fuel and diesel, water, and electrical hookups. Not every marina has these, so check out your marina's profile before making your reservation.
Max LOA
Sometimes, bigger isn't better. Well, at least depending on the marina. If you are cruising in a larger vessel, you should check the max length overall (LOA) that a marina can accommodate. So, if you're rocking a 20ft or a 350ft length boat, you need to check the LOA of a marina.
Before making a reservation on dockwa, you can easily input the size of your vessel to see if it is compatible with the marina you're looking at as you inquire about reservations.
Security
And finally, be aware of the security offered at a marina and the general safety of the area before docking. Marina will utilize various security tactics to ensure their boaters and their boats remain safe. Still, it is always good to double-check that your security and safety are a top priority at the marina.
The Six Best Liveaboard Marinas in Washington State
Now that we've gone over the top considerations when looking at liveaboard marinas, check out these top six Washington State marinas for your next liveaboard adventure. All are available to book through Dockwa:
Star rating: ⭐⭐⭐⭐⭐
Overview: Foss Harbor Marina is conveniently located in the heart of downtown Tacoma, Washington, with 416 slips ranging in size from 26' to 100'. Amenities include Wi-Fi throughout the marina, free concierge slip-side pump-out service, clean restrooms & showers, laundry, and a ship's store that's well-stocked with groceries, beer & wine, toiletries, and marine supplies. In addition, the 96' fuel dock is located in deep water and provides extremely easy access to all boats.
Star rating: ⭐⭐⭐⭐
Overview: The Port of Everett Marina is located at the mouth of the Snohomish River and is the largest public marina on the West Coast. Everett is a prime location for traveling boaters, with Seattle and Puget Sound to the south, the San Juan Islands, and British Columbia to the north. With five guest dock locations available for reservations, the marina has ample moorage for visiting boaters! Amenities include dry storage, a launch ramp, security, showers and restrooms, maintenance facilities, and more.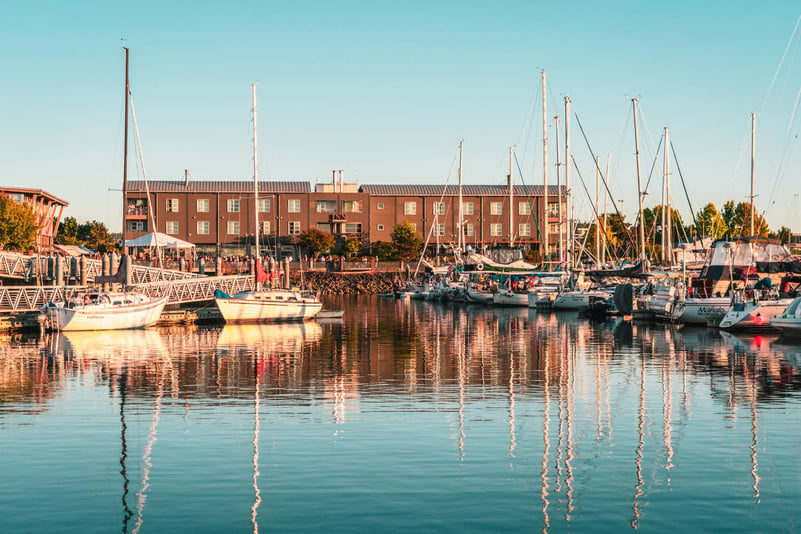 Star rating ⭐⭐⭐⭐ ½ (4 ½ stars)
Overview: The Oak Harbor Marina is unique because it is a City-owned public marina. Although a public City-owned marina, you can expect to find all of the amenities you would find in more expensive private marinas. The marina has a full-service fuel dock (with super cheap fuel) and offers the following discounts: ~5¢ off per gallon on purchases over 100 gallons ~20¢ off per gallon up to the cost of the first night of guest moorage. Only one discount may be applied.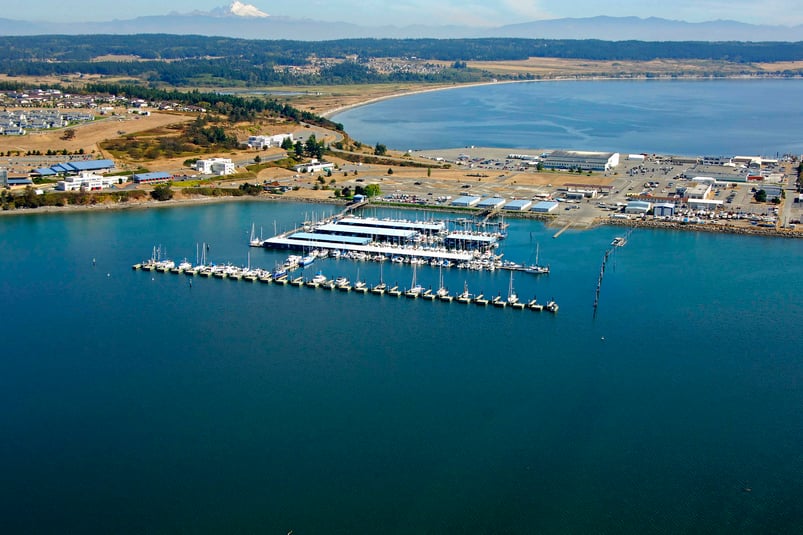 Star rating ⭐⭐⭐⭐⭐
Overview: Port Ludlow Marina welcomes you to the pristine shores of The Resort at Port Ludlow, where guests and residents enjoy the best waterfront resort activities and living. With 300-slips and accommodating vessels up to 200′, the marina is perfect for a yacht club cruise, rendezvous, or getaway. The marina's goal is to provide an experience that will make it your favorite Puget Sound port of call.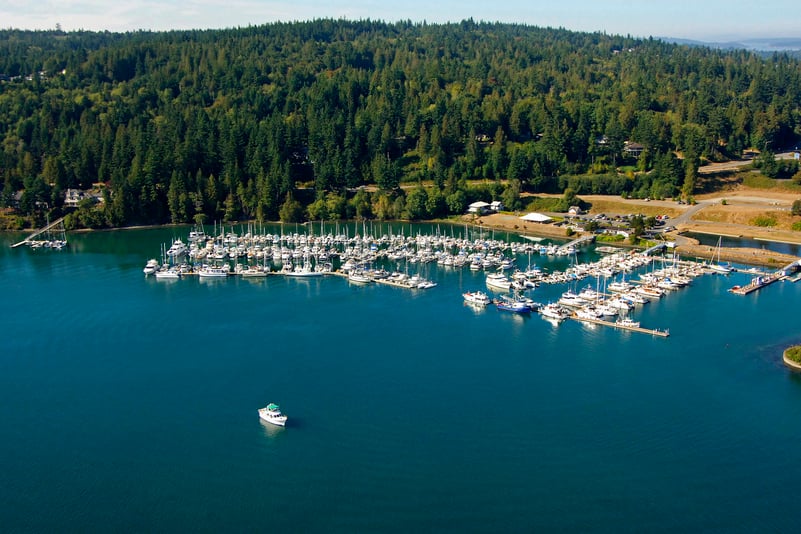 Star rating ⭐⭐⭐⭐⭐
Overview: The Port's Guest Dock is located inside the breakwater, which accommodates 49 guest slips ranging from 20 feet to 50 feet. In addition, this marina can accommodate larger vessels up to 86 feet at the 'linear tie' located at the very end of the Guest Dock. All guest dock slips are reservable with at least a 24-hours advance notice, and this marina begins taking reservations as early as one year in advance. To learn more about long-term moorage at this marina, check out their website.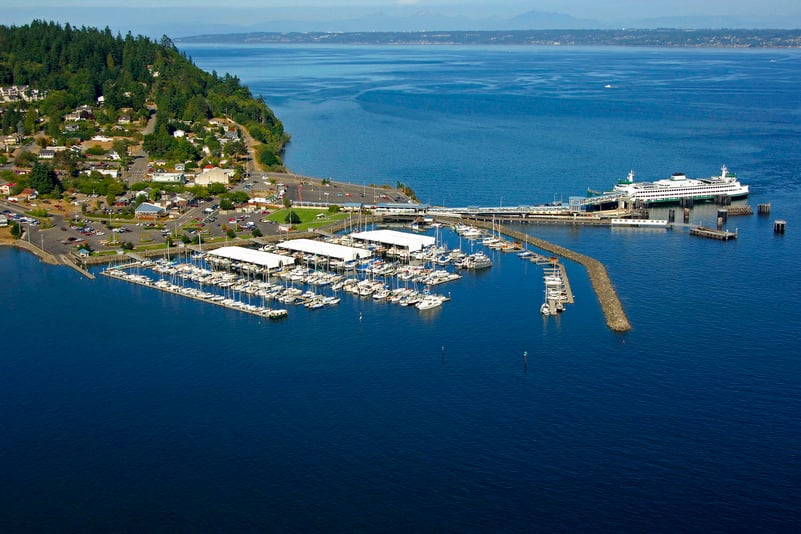 Star rating ⭐⭐⭐⭐
Overview: Nautical Landing is a mixed-use facility ideally situated on the west shore of Lake Union, just minutes away from the rich amenities of downtown Seattle to the south and marine services operations of Fremont and Ballard to the northwest. The waterfront property features a unique mix of yacht and superyacht moorage, commercial offices, retail space, secured storage spaces, and a marine workspace. This exceptionally deep freshwater moorage is Seattle's finest for vessels from 60 to 350 feet in length. Dockside power (480 volts 3 phase 100 amp, 240/208-volt single phase 50 amp) and in-place fueling services are available. A five-minute ride puts guests in the heart of Seattle's diverse and abundant restaurants, shops, and nightlife.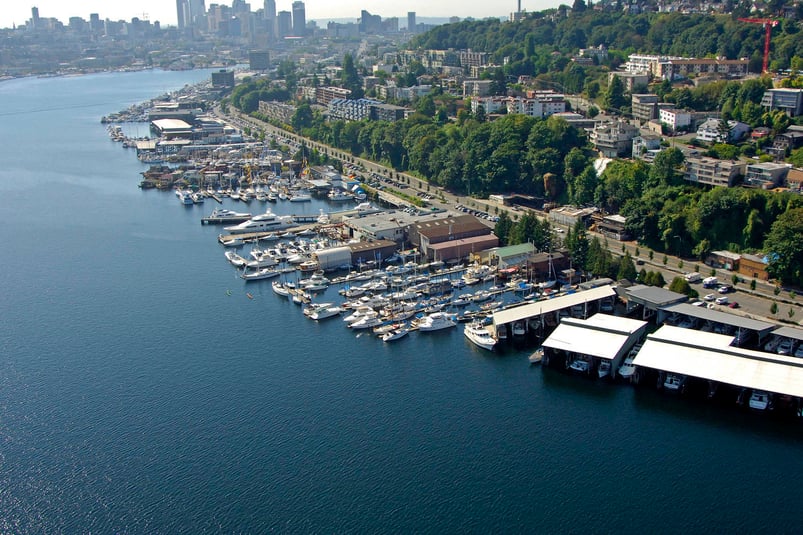 Which Liveaboard Marina Are You Going to Try?
Embarking on the journey of life at sea can be a freeing and exhilarating experience. However, it can be challenging to find liveaboard spaces in Washington State. Luckily, with Dockwa, finding spaces to pursue your dreams of a life on the water is easier than ever! To check out marinas in Washington, visit dockwa to learn about amenities, service, and pricing. Happy boating!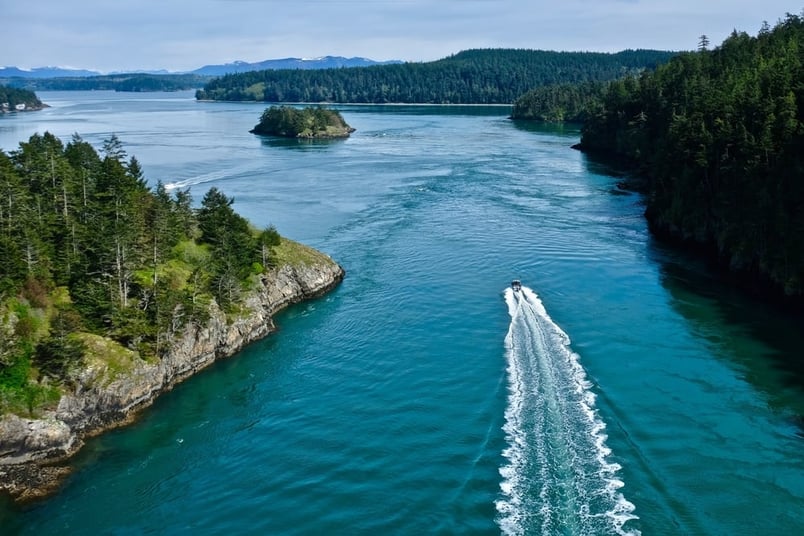 Check out our other blog posts to get an inside look at our favorite destinations, marinas, liveaboards, and tips for boaters. Then, join the conversation on Flipboard, Facebook, Twitter, and Instagram.