Go Fish: Must-Have Fishing Gear and Accessories for 2022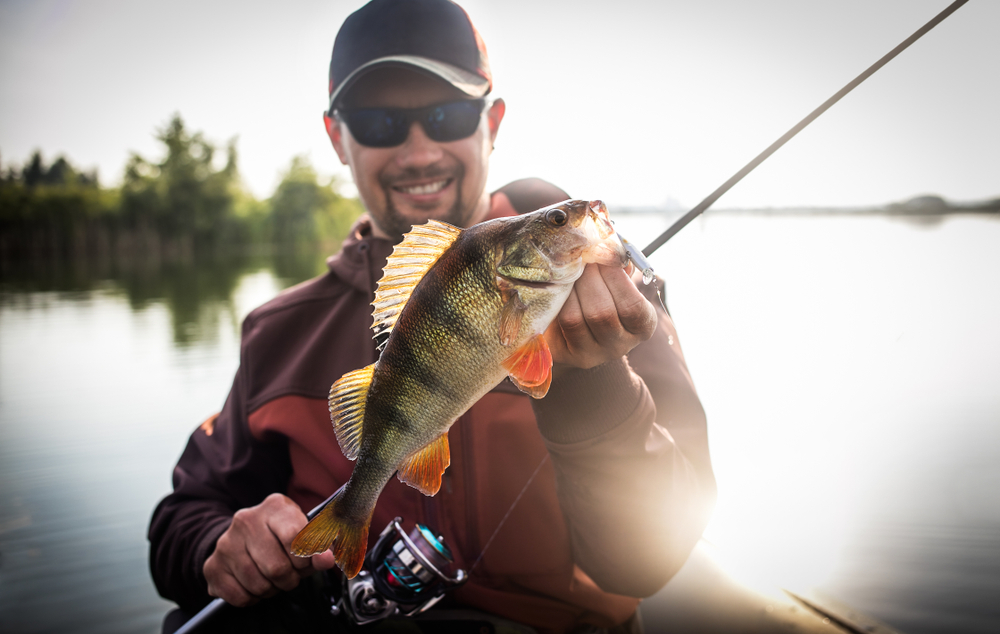 From the essentials, like your rod and reel, of course, to handy accessories and the latest tech, check out this list of fishing must-haves for 2022:
Fishing Rods and Reels
Of course, no fishing trip is complete without a fishing rod and reel. There are many different types and styles available, so selecting the ones best for the fishing you'll be doing is crucial. Some popular choices include spinning rods, baitcasting rods, and fly fishing rods.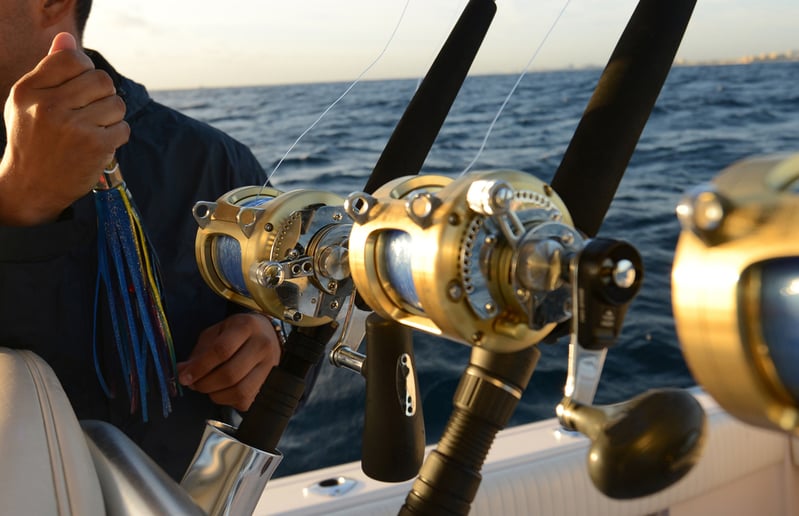 The Shimano Trevala PX Series Spinning Rods are some of the best on the market. These rods are perfect for any fishing enthusiast. They feature Shimano's X-Ship technology, ensuring smooth and accurate casting. In addition, the guides' SIC inserts provide superior bite detection and durability.
The St. Croix Rods Legend Xtreme Casting Rods are perfect for fishing in all conditions. They're made with high-modulus graphite and feature St. Croix's exclusive Integrated Poly Curve (IPC) tooling technology. The IPC ensures that the rods have a smooth, consistent bend throughout their length. Additionally, the guides' titanium oxide inserts provide unparalleled strength and durability.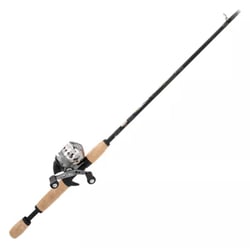 The Zebco Delta Spincast Combo is an excellent choice for fishing in freshwater. The rod and reel feature a cast control system that helps you achieve accurate casts every time. The line has abrasion-resistant nylon, which ensures its endurance and longevity.
The RodMounts Rod-Up Rod Rack is a great way to store and transport your fishing rods. It securely holds up to six rods, and you can mount the rack on any wall or surface. The Rod-Up also features a built-in line cutter, so you can easily and quickly trim your line when needed.
Lures and Bait
Like rods and reels, there is a surplus of choices here. Live bait, worms, minnows, crayfish, and insects are all perfect freshwater fishing choices. Additionally, artificial lures, such as spoons, jigs, plugs, and flies, are often used for saltwater fishing. Check out lures and baits here.
The Lunkerhunt LTS Tackle Backpack is perfect for fishing on the go. It's made with water-resistant materials and construction and features a tackle storage system that keeps your tackle organized and accessible. The backpack also has a built-in rain cover to keep your gear dry in wet conditions.
The ZMan BaitlockerZ Lid is a great way to keep your bait fresh and accessible. It fits securely on any ZMan BaitkeeperZ and features a gasket seal that keeps your bait locked in and fresh. The lid also has a clear viewing window, so you can easily see your bait.
Fishing Lines
A fishing line is another essential item for any fishing trip. Monofilament, braided, and fluorocarbon lines are all popular choices. Check out fishing lines here.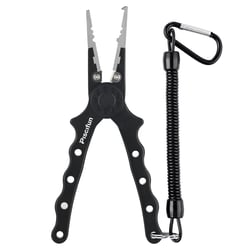 The Piscifun Aluminum Fishing Pliers are pretty and built to last. Its light weight never compromises strength and durability because it has aircraft-grade aluminum, titanium-coated stainless steel jaws, and tungsten carbide cutters for the power and quality you ask for. The pliers also have a built-in line cutter, so you can easily and quickly trim your line when needed.
Fishing Knives
A fishing knife is a handy tool to have on any fishing trip. You can use knives for various tasks, such as cutting bait, removing hooks, and filleting fish.
The Bubba Blade Multi-Flex Interchangeable Blade System is the ultimate fillet knife for any type of fisherman. It features a patented multi-flex blade system that allows you to change the blade quickly and easily. In addition, the blades are high-quality stainless steel, so they'll last.
Weights and Sinkers

Weights and sinkers help keep your bait or lure at the desired depth. Some popular choices include split shot, slip sinkers, and bank sinkers. Check out weights and sinkers here.
The ReelSonar Digital Fish Scale is a great way to weigh your catch. It features a large, easy-to-read LCD that shows your weight in pounds and ounces. The scale also has a built-in tape measure, so you can efficiently and accurately measure your fish.
Hooks
Hooks are another essential item for any fishing trip. Some popular choices include treble hooks, single hooks, and circle hooks. Check out fishing hooks here.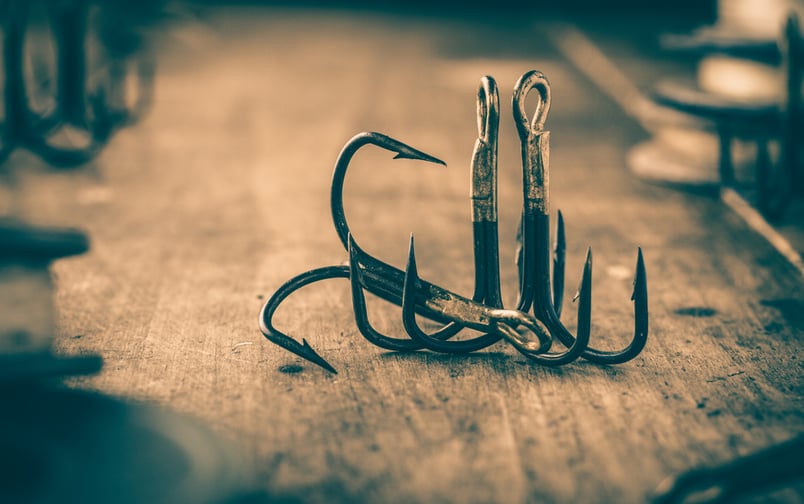 Fishing Nets
Fishing nets help land your fish. Some popular choices include landing nets, dip nets, and seine nets. Check out fishing nets here. For the biggest catches, below are a range of coolers to keep your fish fresh for days to come.
The Pelican ProGear Elite Cooler is the ideal cooler for two people who enjoy weekend adventures. It's large enough to hold enough food and drinks for two people and features durable construction that can withstand the elements. The cooler also has integrated cup holders and a fish ruler on the lid.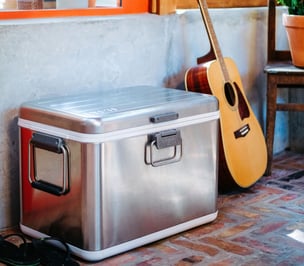 The Yeti V Series Stainless Steel Cooler is perfect for most fishing trips. Its stainless steel body is rugged, stately, and kitchen-grade, so it wears beautifully over time. The cooler also has a built-in drain plug, so you can easily and quickly drain your catch. The cooler also has a built-in bottle opener, so you can easily open your drinks.
The Coleman 316 Marine Cooler is the more affordable choice of the three. It brings uncompromising quality and a legacy of craftsmanship and adventure wherever you take them. The Coleman name has been trusted by generations of campers, anglers, boaters, and outdoor enthusiasts. The company continues to innovate new products and lead the industry in terms of quality and reliability.
Fishing Tech
There's a lot of fishing tech available these days, and it can be overwhelming to try and figure out what you need. But don't worry, we've got you covered.

The Garmin Striker 4 GPS Fish Finder is a great way to find fish. It features a high-sensitivity GPS receiver that locates fish quickly and accurately. The Striker 4 also has a color display, so you can easily see your fishing data. The unit also includes a transducer, which helps you find fish in deep water.
Fishing Apparel
It's essential to wear the right clothes when fishing. Wearing the proper clothing will help you stay comfortable and protected from the elements. It's also important to wear shoes that have good traction so you don't slip on wet surfaces. Sunglasses are also a good idea to help protect your eyes from the sun.
The Costa Ferg Sunglasses are perfect for fishing in all conditions. They feature 100% UV protection, so they repel water and oil. The lenses are also polarized, reducing glare and providing superior clarity.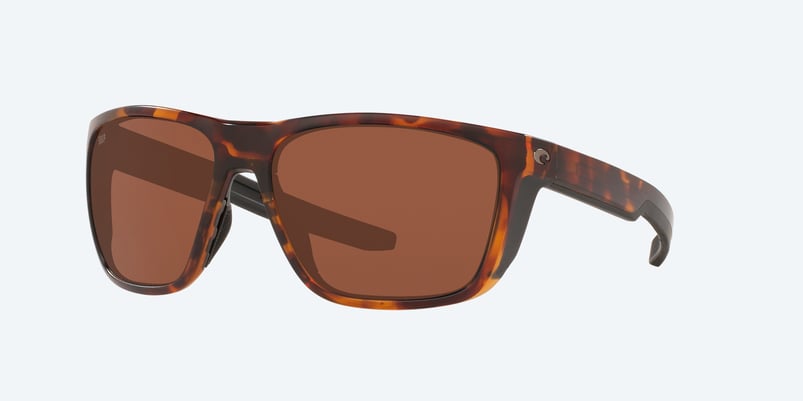 The Huk Rogue Wave Shoes are engineered for all kinds of nasty conditions. They feature a neoprene and mesh upper that is breathable and comfortable. The shoes also have a non-marking outsole, so you won't slip on your boat.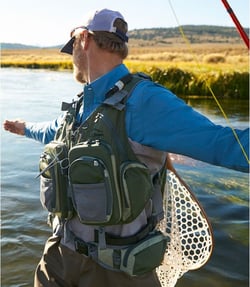 Designed for maximum comfort and storage with efficient weight distribution, this vest is packed with pockets and compartments to keep your fishing essentials close at hand. The vest also has a built-in fishing rod holder, so you can easily and quickly access your fishing rod.
The Grundéns 12-inch Deck Boot provides anglers with a comfortable, performance-driven footwear option to outlast even the longest days on the water. The boot also has a non-marking sole, so you can easily and quickly move around your fishing area.
The L.L.Bean Emerger Waders with Super Seam Technology and Boot-Foot is a lighter, more flexible, and leakproof boot-foot wader. They're made with high-quality materials and construction and feature a waterproof and breathable fabric. The waders also have a boot-foot design, so you can easily and quickly get in and out of them.
There you have it! Whether fishing in freshwater or saltwater, these fishing gear and accessories will make your trip more enjoyable. This gear prepares you for anything the waters throw at you. So, what are you waiting for? Get out there and get fishing!
The most convenient and efficient way to book a marina dock slip or mooring is through Dockwa.com—we're here to help you have a seamless fishing excursion.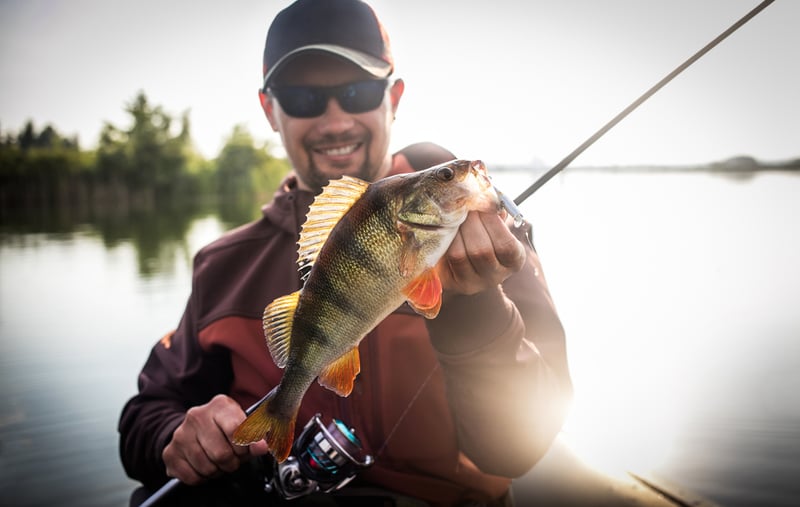 Be sure to check out our other blog posts to get an inside look at our favorite destinations, marinas, and tips for first-time boaters. Join the conversation on Flipboard, Facebook, Twitter, and Instagram.