If you're looking to explore the stunning islands of the Florida Keys or woody mangroves of the Everglades, there's something for everyone in Florida. Just don't forget to bring your sunscreen; they don't call it the Sunshine State for nothin'!
The Top 10 Must-See Floridian Destinations:
10. Crystal River
How could we highlight Florida destinations without mentioning the magnificently peaceful sea cow, the manatee? Crystal River is one of the few places where you can swim and get up close and personal with these gentle giants.
In addition to manatee tours, Crystal River also offers offshore and coastal fishing spots and gorgeous freshwater springs. Check out this boating safety guide to make sure you're boating responsibly when visiting this magnificent location.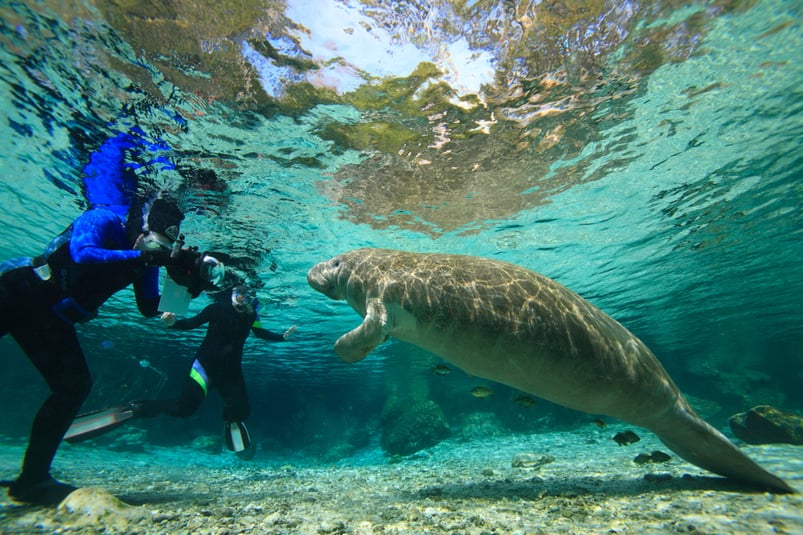 9. Naples/Marco Island
This Floridian destination is known for its luxury shopping, iconic golf courses, and crystal clear waters. For those looking to explore this area's beautiful waters and nature, check out Marco Island, the largest Ten Thousand Islands, in the Great Cypress Basin estuary and the Everglades. Naples is also a great fishing destination, and visitors can cast a line in hopes of catching Tarpon, Snook, Redfish, Permit, Snapper, and Groupers!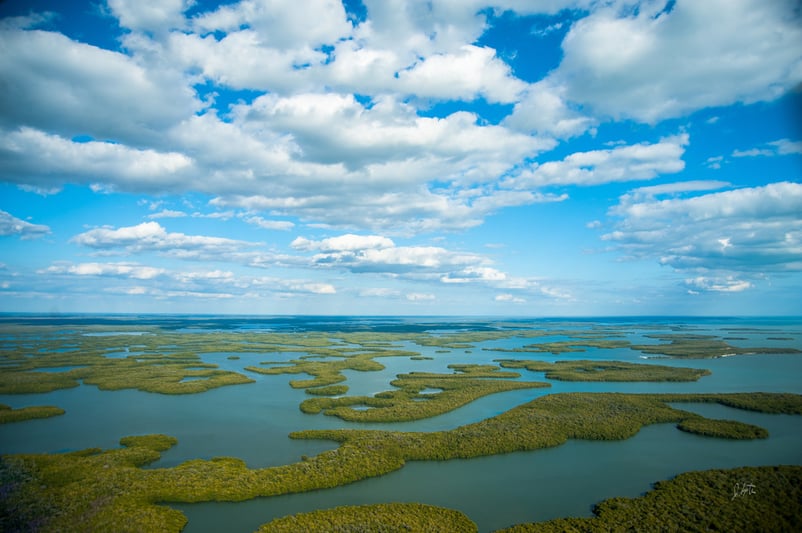 8. Jupiter/Palm Beach
Jupiter and Palm Beach are excellent all-around boating destinations. Like many Florida boating spots, there's plenty to enjoy in these calm waters. You'll also have easy access to the Gulf of Mexico and the northern Bahamas.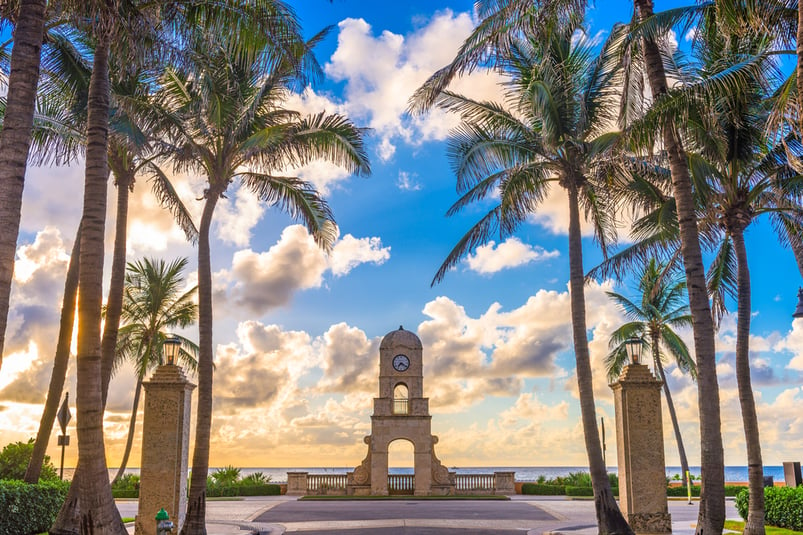 7. St. Petersburg
Named the nation's boating and sailing capital, St. Petersburg is another fantastic boating destination. The St. Petersburg/Clearwater area offers fun for all boaters, whether you're looking for deep-sea fishing or water sports, like kayaking or jet skiing in its shallower waters. Visitors can also enjoy sailing, inshore fishing, scuba diving, snorkeling, wakeboarding, and more at this tropical Florida destination.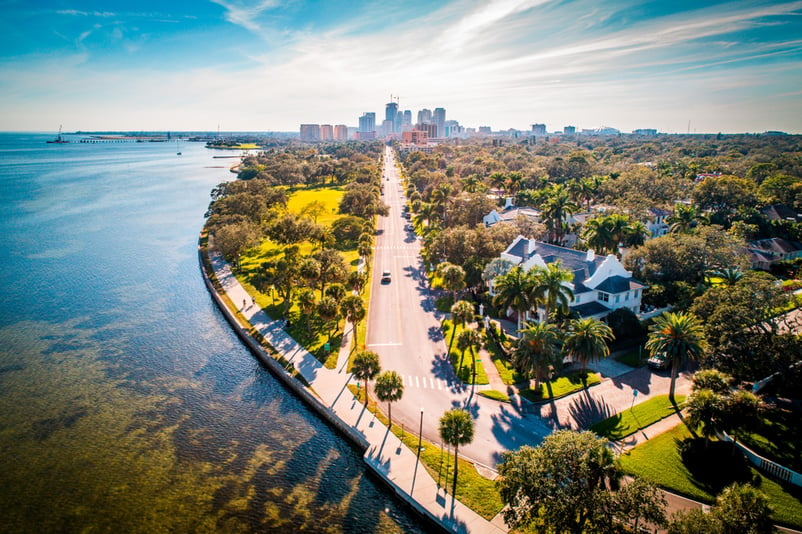 6. Tampa Bay
In addition to being the nation's largest estuary, Tampa Bay also boasts hundreds of miles of pristine blue waters. With plenty of nearby islands, visitors should take time cruising and enjoy this Florida destination's peaceful waters and sandbars. Tampa Bay is also an excellent spot for sports enthusiasts and is home to the Tampa Bay Rays, Buccaneers, and Tampa Lightning.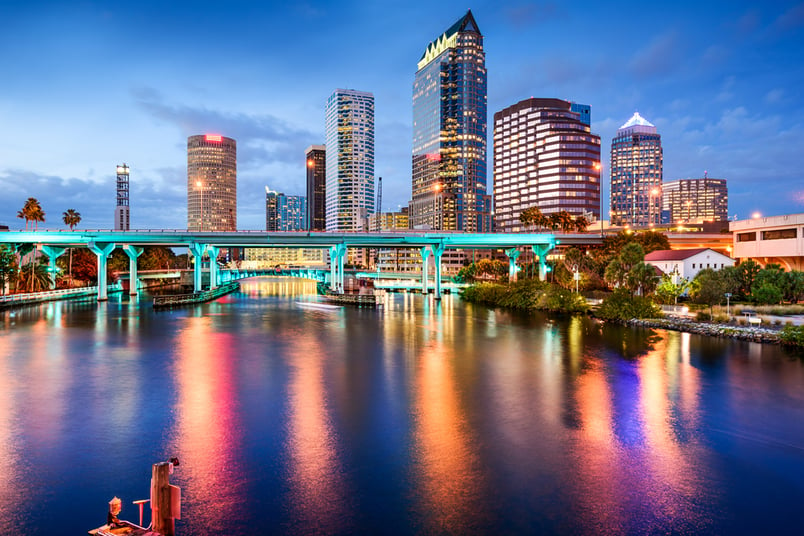 5. St. Augustine
For those looking to dive into the history of Florida, head 40 miles south to St. Augustine, which is rich with boating history. It's the country's oldest city and first seaport.
Founded in 1565, St. Augustine has the feel of any European city, with gorgeous Spanish architecture and historic buildings. Check out the Castillo de San Marcos, the Spanish fortress and oldest masonry fort in the continental United States.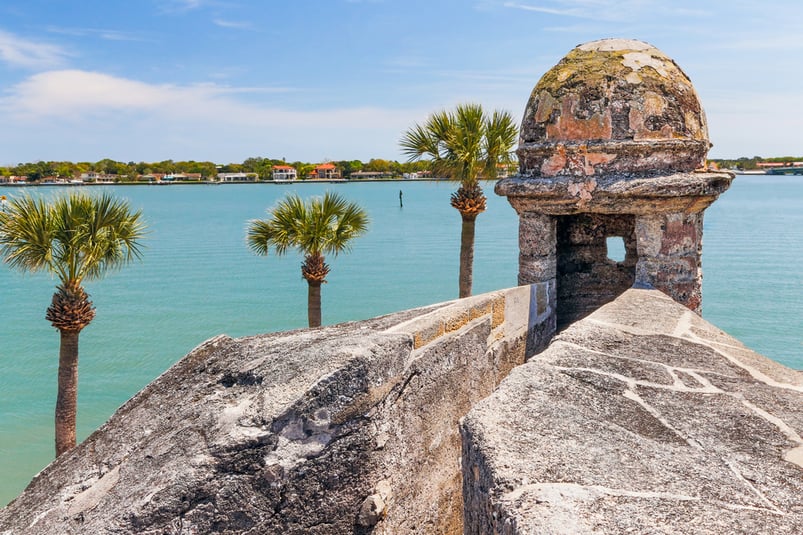 4. Jacksonville
Boaters will find plenty to do and see, with seven bridges connecting this waterfront city to the St. John's River and the Intercoastal Waterway. Jacksonville is also known as an incredible fishing attraction. Home to one of the largest kingfish tournaments in the country, those looking to cast a line are sure to reel in some fun at this boating destination.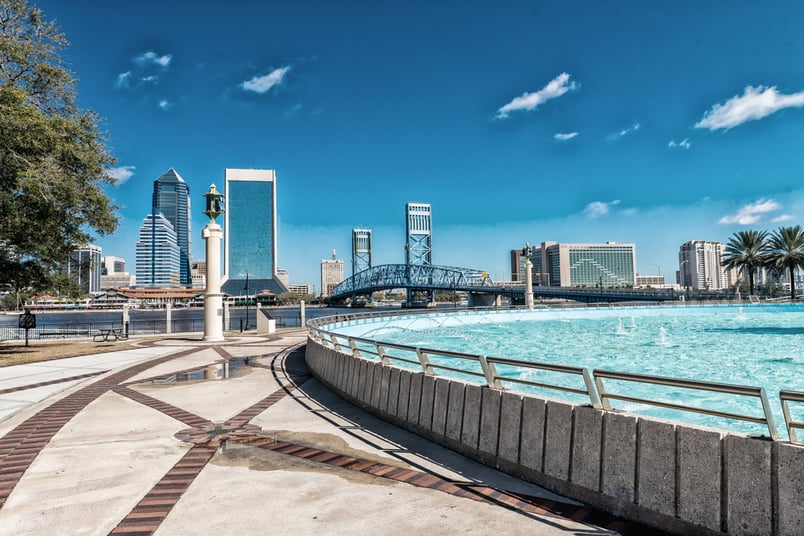 3. Fort Lauderdale
Nicknamed the "Venice of America," boating is a way of life in Fort Lauderdale, and with over 300 miles of waterway to explore, it's a boater's dream destination. In addition to its Venician nickname, Fort Lauderdale is the yachting capital of the world, which is not a surprising moniker for a region home to over 50,000 residential yachts.
If you're looking to check out the largest boat show in the country or set out onto the Intercoastal Waterway, Fort Lauderdale should be on the top of your destinations list. Ready to learn more about this boating destination? Check out our Fort Lauderdale travel guide!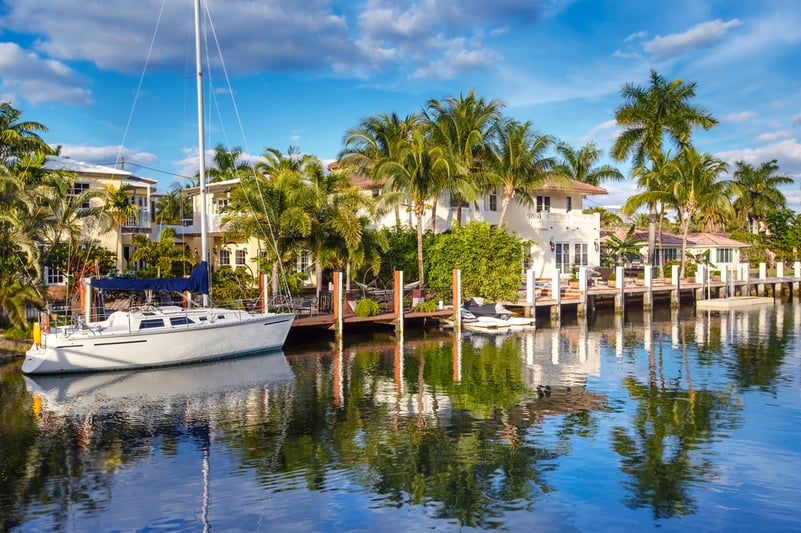 2. Miami
Miami is one of the most popular tourist destinations in the United States and is a premier destination for boaters, sailors, and yacht enthusiasts. It's not hard to see why, as the city is legendary for the bright, tropical weather, storied beaches, exceptional restaurants, art, nightlife, and more.
Home to the iconic South Beach, Miami is a bustling city with gorgeous white-sand beaches, tropical palms, and blue waters. Miami has plenty to offer boaters both on and off the boat; with world-famous restaurants, clubs, and sporting events, this city is a must-see for the Florida adventurer. To learn more about exploring this vibrant city, check out our Miami travel guide.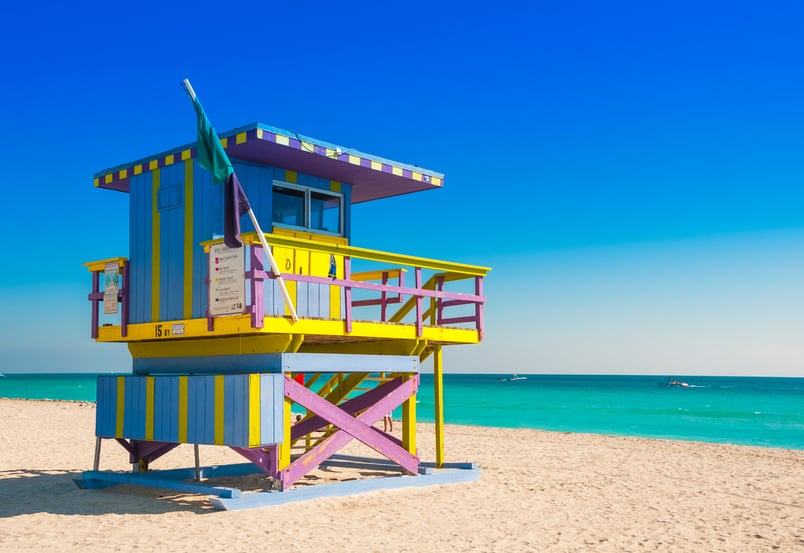 1. The Florida Keys
From Sands Key to Key West, the Florida Keys represent approximately 1,700 islands stretching over 120 miles. These islands form the most southern point of the continental United States.
Known for its tropical climate and crystal clear waters, the Florida Keys have been a top vacation destination for boaters and anglers for decades. In addition to the incredible boating and fishing opportunities, visitors can explore the tropical reefs and delicate marine life by snorkeling, kayaking, paddle boarding, and more.
Remember to be respectful and eco-conscious when exploring these areas to ensure that they stay beautiful for generations. Want to learn more about your next trip to the Keys? Head over to Dockwa to make your reservation today!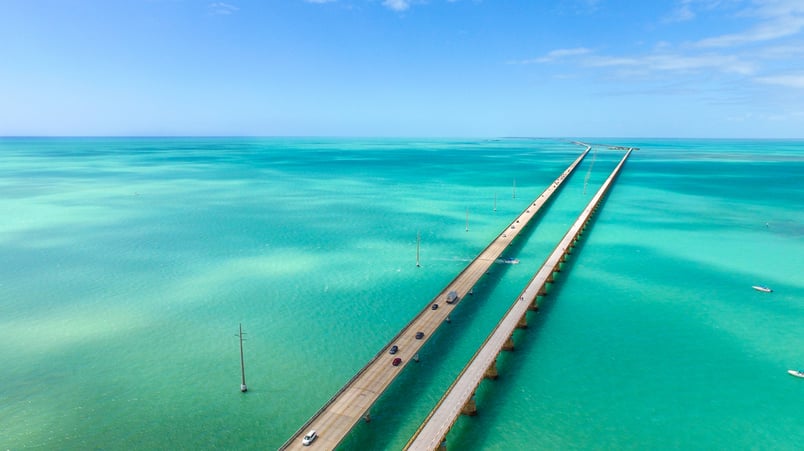 Are you ready to go boating in Florida?
Florida is the premier boating destination in the United States. With crystal clear waters, white-sand beaches, and magnificent marine life, it is no surprise why boaters flock to the Florida coast.
Ready to visit the Sunshine State? As you create your float plan, look to Dockwa to find and book your stay at popular marinas along the Florida coast.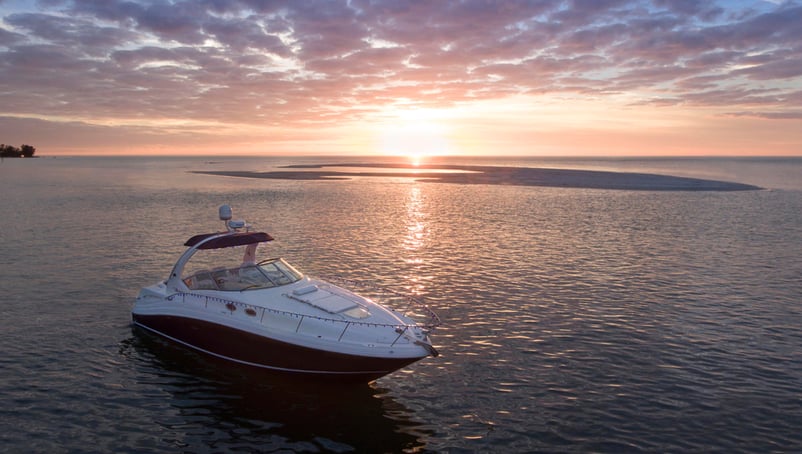 Check out our other blog posts to get an inside look at our favorite destinations, marinas, liveaboards, and tips for boaters. Then, join the conversation on Flipboard, Facebook, Twitter, and Instagram.