That's why I'm thrilled to be Dockwa's Digital Dockhand this summer, helping share valuable tips and tricks I've learned over the years working with the most talented mariners. So, new boat owners, take note as I'm going to be diving into some of the more helpful tips for mastering that first year on the water.
New Boater Essentials
The sun is shining, the water is still, and you're ready to get out on your boat and enjoy the day. As you gather your things, you think, "What do I need to bring?" Of course, the basic summer day essentials are a given, like your favorite pair of sunglasses, SPF, snacks, and some cold drinks, but what about the items that no one thinks to bring until they really need them?
Trust me; I've been in that position before we're I'm kicking myself for forgetting to pack something once I'm miles from shore.
Before you set sail, make sure you have some of these useful items onboard your boat: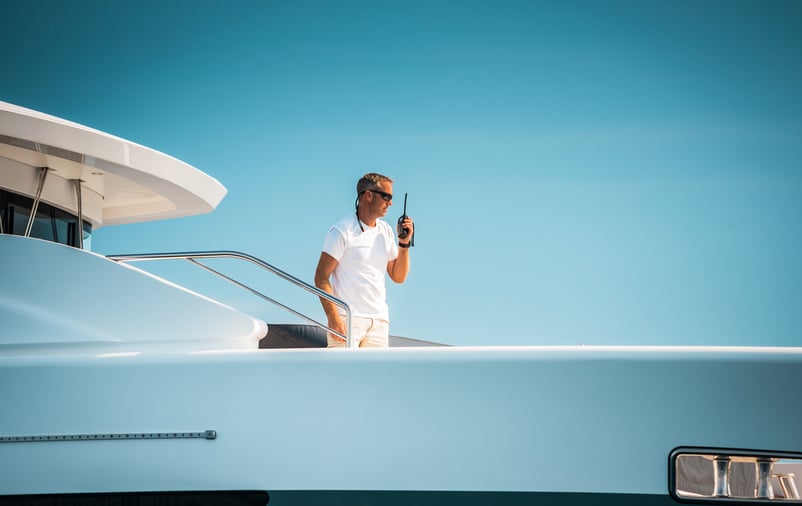 Docking 101 – Choppy Waters Edition
Your perfect boating day has taken an unexpected turn… A storm rolls in as you return to dock your boat, and winds make the water choppy. What do you do? Well, take a deep breath. You've got this!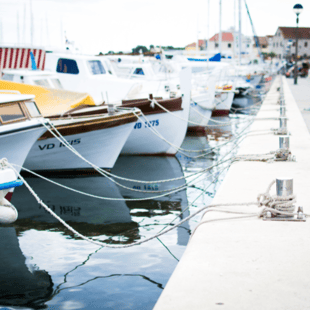 Choppy waters can be intimidating for even the best boaters, but I've learned a few helpful tips over the years.
My first piece of advice may sound oversimplified, but it's genuinely a lifesaver: just relax. Taking a few extra minutes to dock can help avoid expensive damage to your boat and the other boats in the marina. As I always say, slow is smooth, and smooth is slow.
Next, I encourage new boaters to familiarize themselves with wind patterns to make docking and boating easier. Then, as you become more comfortable boating in stronger winds and currents, you can begin to practice docking. That way, when the time comes, and you're docking during a storm, you're more than ready.
Finally, as you approach the dock, have your fenders and lines rigged, toss your dockhands the correct lines and slowly get your boat parked. I promise you'll do great!
Time to Refuel
It's no secret that fuel prices are high this summer, so it's vital to ensure you're getting the best deal on gas when it's time to refuel. That's where Dockwa comes in to help. Dockwa is becoming the touchless wallet of the boater, allowing users to keep their credit card information on file for easy use when refueling at a marina, even allowing you to compare gas prices to find the best deal. Who doesn't love saving a bit of money?!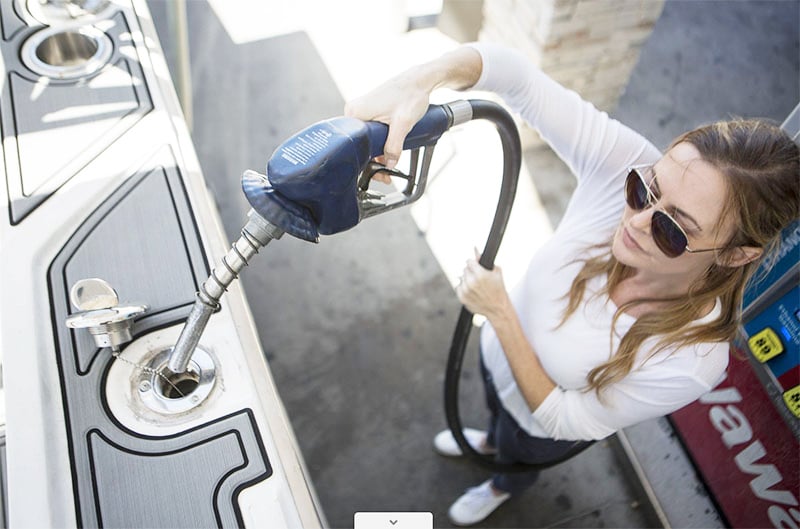 Once you get to the pump, make sure you know how much fuel your boat's tank holds. You may be saying, "seriously, that's his advice?" But nobody wants to be the person to overfill their tank and leak fuel into the water.
Boaters can find this information through a simple online search, and many marinas have dockhands to help. Also, back to my point about spilling fuel, never leave the gas pump unattended. You'd be surprised how often I see this, but it's not worth the risk of overfilling your tank.
Boating with Furry First Mates
As a new dog dad, I understand how hard it is to leave your furry friend at home while you're out enjoying a day on the water. Bert, my six-month-old Red Fox English Labrador, can't wait to hit the water this summer. Although bringing pets aboard to be your furry first mate can be a blast (and filled with perfect Instagramable moments), there are a few things to always keep in mind to keep them safe and happy.
Like you, your pup should always have a comfortable but snug life vest on or nearby to keep them safe at sea. Not only does this keep them safe, but it also makes them look extra cute. Fresh water and shade are two other necessities that should always be available, especially on beautiful, sunny days.
Check out Dockwa's list of dog-friendly marinas. This is my go-to list when planning future trips for Bert and me.
Winter's Coming: Finding Storage Early
Yes, it's summer, but now is the perfect time to find winter storage for your new boat. Of course, winter boat storage will depend heavily on your location and climate. Still, regardless of the location, Dockwa is here to help make finding proper winter storage as easy as possible.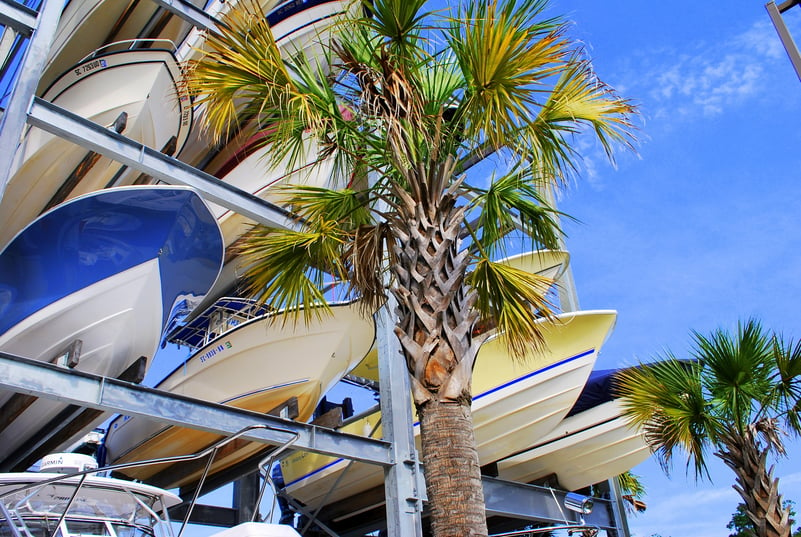 Just as you look for a slip or mooring on the app, Dockwa allows users to check out marinas in their area and filter by ones that offer winter storage. Once you've found a marina, users can easily submit an inquiry sharing details like your boat's name, make and size so the marina can provide insight into storage availability and cost.
Being on the water is one of the greatest joys in life, at least in my opinion. But if there ever comes when you question your recent boat purchase, head over to IBoughtABoat.com for additional advice and tips. Plus, check out the No Regrets Hotline for some fun and reassuring words of encouragement from the Dockwa team and me. So, see you on the water!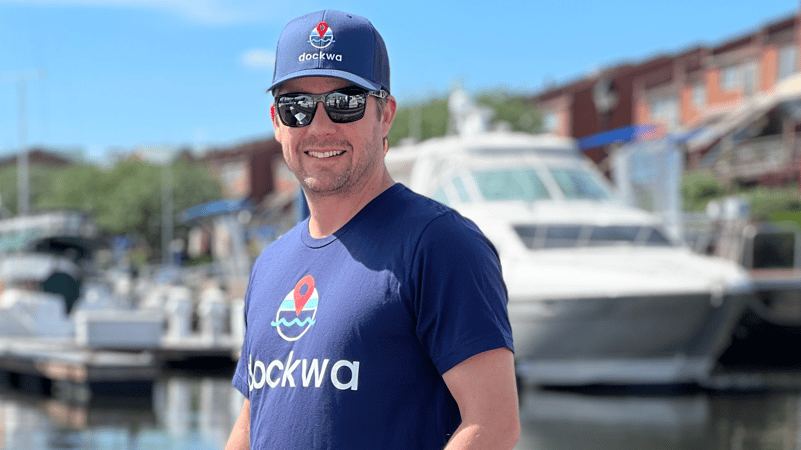 Be sure to check out our other blog posts to get an inside look at our favorite destinations, marinas, and tips for first-time boaters. Join the conversation on Flipboard, Facebook, Twitter, and Instagram.