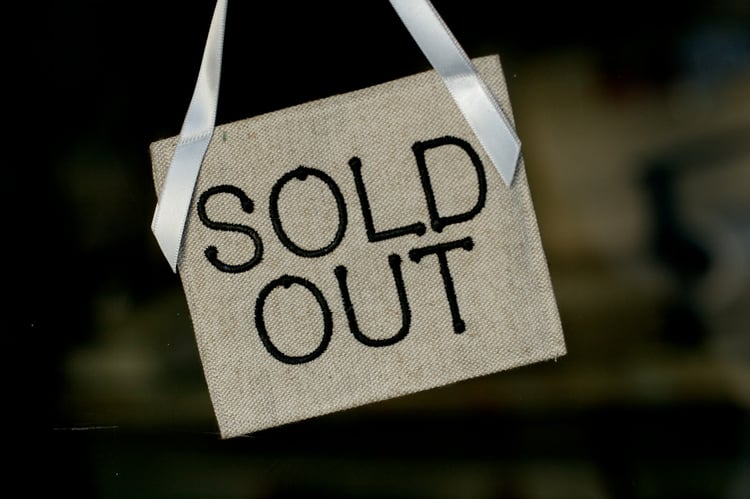 It's time to think of your marina as less like a hotel and more like a rock concert.
Your marina is a destination, pure and simple. You may not realize it, but some of the amenities that you may have become accustomed to at your marina are actually quite remarkable: it's on the water, it's in a beautiful and unique location, and it's in a place where people like to kick back and relax. More often, a marina's marketing efforts are centered around man-made amenities like swimming pools and restaurants. Don't get me wrong, these are great features to have and promote. But for boaters who are cruising and looking for interesting places to stop for a night or longer, a beautiful destination is a huge part of their motivation to book.
Creating hype around your destination through design (specifically: sharing beautiful photos), as well as insinuating limited supply through an "Opening Booking Day," can lead to a huge number of transient reservations months before your marina even opens for the season. Even if you're the type of marina that will likely never sell out completely on any given day, you can still maximize your bookings across your season just with a simple marketing playbook.
We've been working with a couple of marinas on this very experiment and have seen some great results already. Let's look at some examples:
Edgartown Harbormaster, a municipal harbor in Massachusetts, was able to generate 820 transient reservation requests on their Opening Booking Day this year (February 4, 2016). Those 820 reservations were not a bad pull at all for one day in transient reservations. With just a little bit of marketing effort, Edgartown Harbor was able to kick their reservations up by about 40% in 2016, compared to the previous year's opening booking day.
In another example, Nantucket Moorings, a private marina offering mooring reservations in Nantucket Harbor, employed the Opening Booking Day strategy this year, and received 161 online transient reservations in one day. Nantucket didn't consolidate their reservation channels though, so a lot of their reservations also came through over the phone as well.
So, how did Edgartown and Nantucket do it? Being well-known cruising destinations doesn't hurt either location, but the strategy of their Opening Booking Day and some key marketing tactics certainly helped. Let's have a look at 5 tactics that helped these marinas pull off their Opening Booking Days:
1. Keep a guestbook and collect email addresses.
Many marinas that we speak with have a list of seasonal customers, or members in the case of a yacht club. Not many have a list of transient customers though, and if they do, they don't have email addresses. If you're in the second bucket of people, it's not too late! Start building your email list today. Pull together any customer records that you currently have and put them into a Excel spreadsheet or a Google Spreadsheet. Then instruct your staff very clearly that your guests' email addresses are a CRITICAL piece of information to collect when taking a reservation. If you're using Dockwa for all of your marina reservation, you're covered as email address is a required field for all contacts in the system. :)
2. Choose an opening booking date and time
This one is an obvious but critical part of the strategy. There can be some nuance to this step: Make sure that you choose an opening booking date that isn't the same as other marinas in your area. Choose a date that makes sense – one that isn't too close to your season opening date, but close enough to the season that people are actively thinking (dreaming) about summer days on their boats, tied up at your marina. The best booking Opening Booking Days tend to be Tuesdays, Wednesdays or Thursdays – a day when most of your customers are more likely to be in front of a computer. A weekday in February, March or April is perfect. The best time to begin accepting reservations is 8am or 10am, again, when people are most likely to be at their computers.
3. Consolidate your marina reservation channels
You've done the work to establish an opening booking date – awesome. Now it's time to get the word out: create some buzz. Promoting your Opening Booking Day begins with creating clear and concise messaging about how your customers can make reservations. We've found the best way to do this is to first consolidate the channels through which your customers can make a reservation.
Edgartown Harbor, for example, made it explicitly clear to their customers that the only way to book a reservation in Edgartown Harbor was through Dockwa. Trust me: we are not doing this just to promote ourselves; whichever way you go with your reservation process, make it clear, concise and easy to manage. Consolidating your reservation channels will not only make it more clear to your customers how to book, but will also make it immensely easier for you and your staff to manage the flood of reservations that come in on your opening booking date.
4. Promote your Opening Booking Day through your website, social media, and email lists
This step might seem daunting, but doesn't really have to be that hard. Start with making sure that you have an email marketing platform that you can use to send out email in general. Then you want to change your website Then create some simple email marketing campaigns telling people about your opening booking date, along with a calendar widget to let boaters add your opening date to their personal calendars to remind them to book when the day comes. The emails that you position and send to your customer bases don't need to be anything complicated. Here's an outline:
Feature your opening date prominently, at the top of your email.
Feature the reservations channel prominently (We hope you use Dockwa of course!)
Let them know how they can receive support if questions come up on opening booking day, or anytime in the process (Dockwa provides support on your behalf if you go with us).
Add a calendar widget to let people add the opening booking date to their calendars (use AddEvent.com)
Remember, you're going to want to send out a sequence of emails to remind and promote your marina Opening Booking Day. Something like this 4 email sequence worked really well for Edgartown Harbor:
1. 60 days out: send an email announcing your opening booking date to your customer base. Add an "add to calendar" widget to your email, like the one addevent.com provides.
2. Two weeks out: Send an email reminding people of your Opening Booking Day, just 2 weeks away!
3. One week out: Another reminder email
4. Day before: Remind people that your opening booking date is tomorrow at 8am!
5. Partner with the right people
Cross-promoting your Opening Booking Day never hurts. If you have a relationship with any online advertisers or have the ability to promote your marina on a site like Active Captain or Waterway Guide, you definitely want to take advantage of these channels to promote your new Opening Booking Day. Getting the word out through various channels will only help create the buzz that you're looking for.
Once you have an Opening Booking Day picked out and promoted to your customer list, make sure that you stick with it year over year, as its reputation will only grow as word spreads. This can lead to big time revenues and returns year over year for your marina.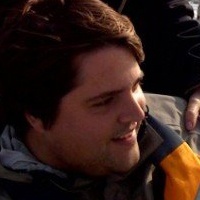 By: Adrian Mott
Published on 5/12/16 8:00 AM