Why Reducing Your Customer Response Time Should Be A Top Priority at Your Marina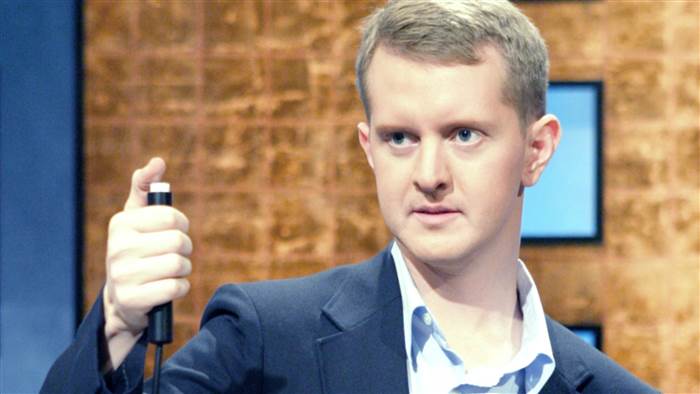 Lyft, Amazon, Airbnb: All wildly successful enterprises, all serving seemingly different purposes in separate industries. These three tech giants do, however, deliver a common entity that has significantly contributed to their success:
Customer Respect. cue Aretha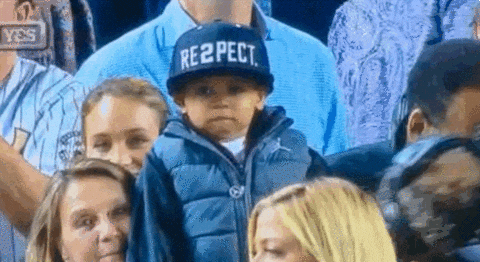 This kid's got the right idea.
Did you think we were going to say "convenience?" Sure, not too long ago we may have cited the convenience these companies provide their customers as their powerful purpose. However, as humans are wont to do, we have adapted in just a few short years our expectations of what companies should provide. Owning convenience-boasting technology like the smartphone once made you the coolest kid in school (iPhone 1 user over here). Now you're breaking the mold if you don't own one. Our entire economy now has convenience at its center, with most human needs satisfied with the touch of a screen, from the comforts of home (or from the middle of the wilderness). The "wow" factor of convenience has worn off, and is now an expected factor of each new and existing business.
That's why, to retain and grow a customer base today, a business must provide customers with what they expect (convenience) AND what they desire (respect). You already provide customers respect in several aspects of your marina's business, from how you greet your boaters upon arrival to how you mediate disagreements between your staff. Still, there may be an opportunity for exhibiting customer respect that your marina team has overlooked.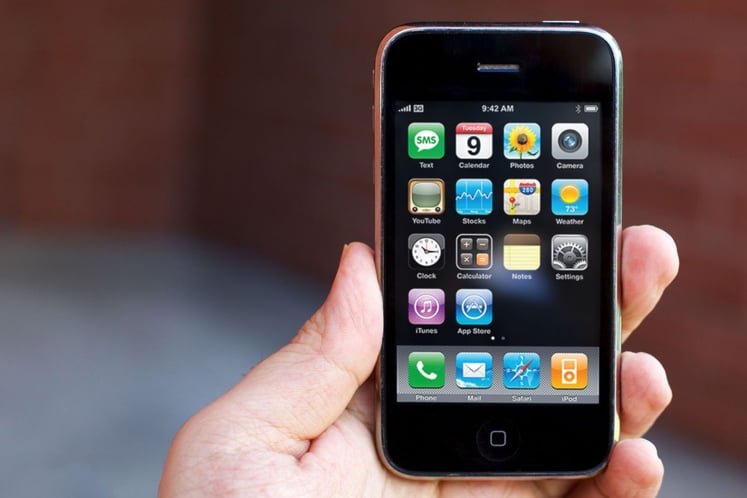 Remember this puppy? Once a tool of convenience (a phone and an iPod in one!!), the iPhone today understands how we talk, what we look like, and how we think, all to provide a near human experience.
That is the respect-showing mechanism we're focusing on today. It's on Page One of the "Lyft/Amazon/Airbnb Playbook for Winning and Keeping Customers"* and is one of the simplest ways to deliver respect and build customer loyalty:
Rapid Customer Response Time
If you think about it, receiving a response to your needs as soon as humanly (nay technologically!) possible is likely one of the reasons you return to your favorite restaurants, retailers, you name it. Curious why this particular technique for showing customer respect is successful at building return marina customers? We give you our take below.
*Not a real book (we already scoured Amazon).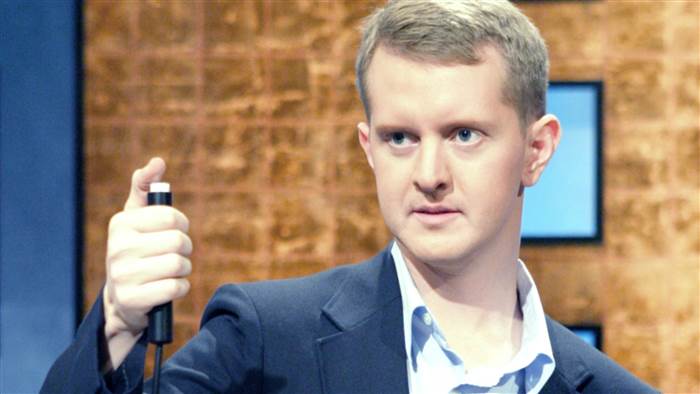 Ken Jennings, Rapid Responder Extraordinaire
Quick responses make a great first impression.
Your marina may have come highly recommended to a new boater, but ultimately they have very little skin in your marina game. To the new boater, choosing to dock at your marina over one they know well is a risk - they haven't built a relationship with you or your staff, and they haven't laid their own eyes on your facilities. Your swift communication, particularly during the reservation process, allows you to mediate any perceived risk. An immediate response to their dockage reservation request shows that 1) you respect their time and 2) are likely to mirror that positive experience once they arrive at your docks.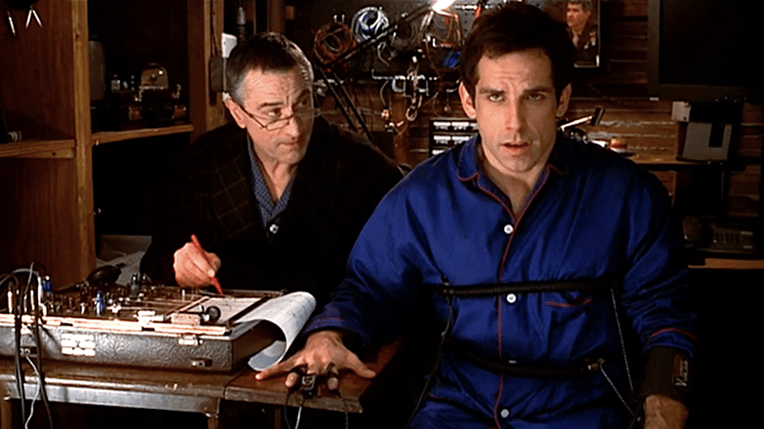 Greg Focker knows a thing or two about poor first impressions. Unfortunately, your marina doesn't have 115 minutes of fun with Robert DeNiro to make up for a poor first impression with a boater.
Quick response times expand your customer base. Slow response times do the opposite.
Boaters talk, and there are plenty of channels for them to do so, including our own review sections of Dockwa and Marinas.com. We consistently see reservation request response time as a common thread running through both positive and negative reviews from Dockwa boaters. Immediate marina responses to reservation requests delight boaters and elicit glowing reviews. Late or(gasp!) no marina responses lead to the majority of our...less-than-glowing boater reviews.

A two-star review on Marinas.com, elicited by a marina's poor response time.

So if you're trying to grow your boater network, keep in mind that your response time can help or hurt this initiative via your online reputation. When new boaters research potential destinations for their aquatic adventures, they will be on the hunt for online reviews of your marina. By ensuring your marina responds to reservation requests as soon as possible, you maximize the return on existing boaters who have a reason to shout your praises in a public forum.
Quick response times set yourself apart from competitors.
If a boater is making a choice between your marina, and the marina next door, you want to give them as many reasons as possible to choose you. Imagine a scenario where on the Third of July, a boater submits a next-day slip reservation request to 1) Your Prime Marina, where prices are fair and boaters are family and 2) Their Fine Marina, where prices are "eh" and boaters are boaters. Both have availability on the Fourth of July, but Their Fine Marina immediately confirms the request while Your Prime Marina doesn't get back to the boater until the next morning. That boater is already on the water making their way to Their Fine Marina, and you have an empty slip on the Fourth of July.
While the fine points of this story may be questionable, the moral holds true: your response time can make the difference between finding a new customer and losing them to your competitors. Companies like Airbnb and Facebook know the importance of the Response Time data point and use it to help their customers sort through thousands of options and make more informed decisions. You'll notice on AirBnB host profiles and Facebook business pages the profile's response time is prominently displayed. This indicator ultimately helps customers sort through the plethora of options they have to serve their specific needs.
The TL;DR.
So, let's review.
Reducing your marina's response time is like holding a plank for 5 minutes every day for 30 years (not that we would know): it works every part of your core business, for improved short and long-term performance.

The respect exhibited by your speedy response time will grow a group of loyal boaters who will advocate your marina to others and will choose your marina over your competitors.

All this also, of course, translates to more financial success for your marina (but you knew that).
And don't forget that the businesses most successful at reducing response time use technology to do so. From Amazon's Instant checkout to Airbnb and Dockwa's AutoConfirm, businesses (including marinas!) that use technology to reduce response time are more efficient at making customers feel recognized, listened to, and respected.
What We Mean When We Say "ASAP"
Wondering what an "as soon as possible" reply means? We advocate for same-hour responses and automatically expire any reservation requests that receive no response after 48 hours (read more on this policy here). We know that busy schedules and dock duties can sometimes make same-hour responses challenging. That's why we built Dockwa's AutoConfirm feature, which checks your marina's real-time inventory to give a boater an instant response to their reservation request. It's a win-win: You don't have to spend time monitoring reservation requests, and your boaters don't have to wait to hear back from you.
Whether you're ready to give AutoConfirm a try or not (though we recommend you give it a whirl!), you can use Dockwa Chat to instantly communicate with boaters when you're unsure of whether you can accommodate them. It's like a "Hey, I'm not sure how late work will go, but will let you know ASAP!" text to friends who ask you to dinner. Our boaters (your pals) appreciate your acknowledgment of their reservation, and understand all the more when it takes more time for you to confirm.