It's always been straightforward to add one-off charges to a given reservation in Dockwa –you can throw in a bag of ice or process a one-time fuel charge whenever you want– but what about recurring charges? We're glad you asked.
By popular demand, marinas can now set up recurring charges as part of a reservation or contract. You can then view these charges as distinct line items in your accounting reports, making it far easier to see which items are strongest at generating revenue for your marina. Also, your accountant will be able to get all the detail they need to close the books.
How it works

When you click into a reservation you'll see the up-charges listed under the notes section.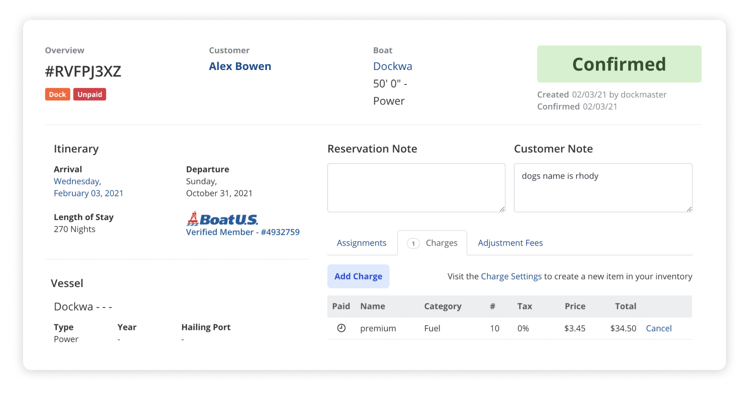 Click the blue "Add Charge" button and you'll see a new dropdown with the option to make it a one time charge, monthly full, or monthly prorated. To create a recurring charge, select Monthly Full or Monthly Prorated based on your needs. Prorated charges will only charge boaters for a portion of the month if their reservation starts or ends mid month.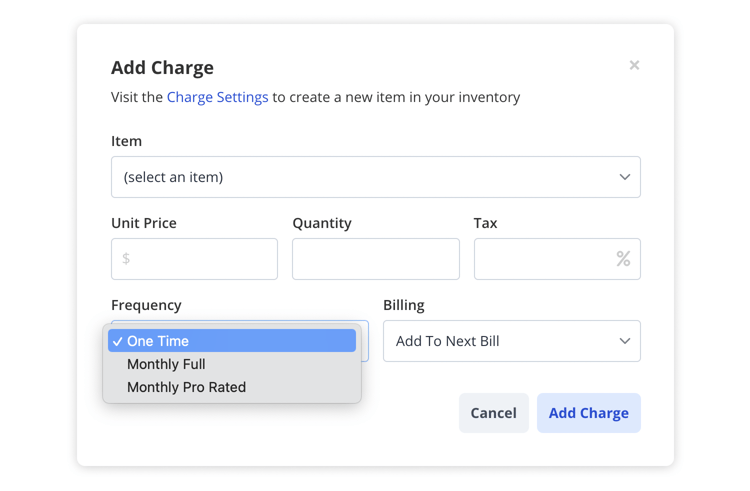 That's it! You'll then see all scheduled recurring charges in a list on the reservation. If you need to make any edits or settle any cash payments, you can do so right on that screen.
Why it matters
We love features that make everyone's experience better. This one makes recurring charges quicker for marina staff to set up, easier for boaters to pay, and much clearer for accountants and bookkeepers to categorize and report on. We hope that's a win, win, win in your book too.
By: Meghan Keaney Anderson
Published on 2/18/21 12:31 PM