The following must-have categories and product ideas will help maximize your time on the water. Some products will bring you in compliance with U.S. state boating regulations—about which you can learn more by clicking here.
FUN & WELLNESS
Binoculars
Marine binoculars are designed to withstand harsh weather conditions while providing enhanced optics for low-light or super-bright conditions. Marine binoculars are also waterproof and resistant to fogging. The two numbers to know are power (magnification) enhanced by (expressed as an x) the objective lense size—7x42 or 8x50 are common marine binocular sizes, for example. Some models are equipped with a rangefinder and compass. Popular brands are Steiner, Swarovski, Zeiss, Bushnell, Nikon, Pentax, West Marine, and others.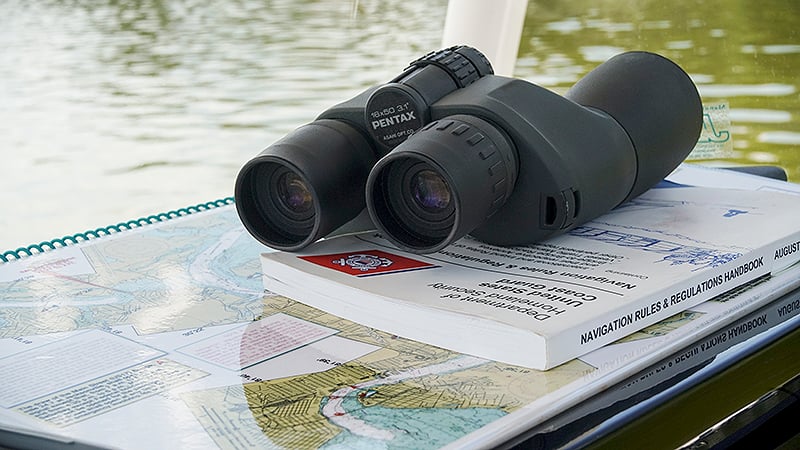 GPS/Fish Finder
Electronics for boating anglers come standard with GPS and radar/fish-finder technology to help anglers not only navigate but also to find fish habitat, or to see screen views of the fish underwater. A new product for 2022 is Simrad's NSX chart-plotter and fish-finder, a state-of-the-art electronics console. Click here for an overview of the NSX system, and go here for more on the technology integrated into the NSX system, which is compatible with mobile phones. Want to take a deeper dive into NSX? Click here. Another model to check out is the Garmin Striker 4 Fishfinder.

Motion Sickness Products
With wind and waves, and constant motion aboard a boat, it's inevitable that someone aboard will experience motion sickness. Stock wearable wristbands that use a type of acupressure to help quell motion-sickness induced nausea, or stock vertigo-relief pills or Dramamine. Find some products here.

First Aid Kit
All manner of accidents can happen on a boat—from falling on a slippery deck and opening a wound, to getting a fish hook lodged in your skin, to slicing your skin on fishing line or a dock line. Get a kit with bandages and dressings, antibacterial ointment, antiseptic wipes, and more. Attend to any minor medical needs on the boat, to save an emergency trip to shore.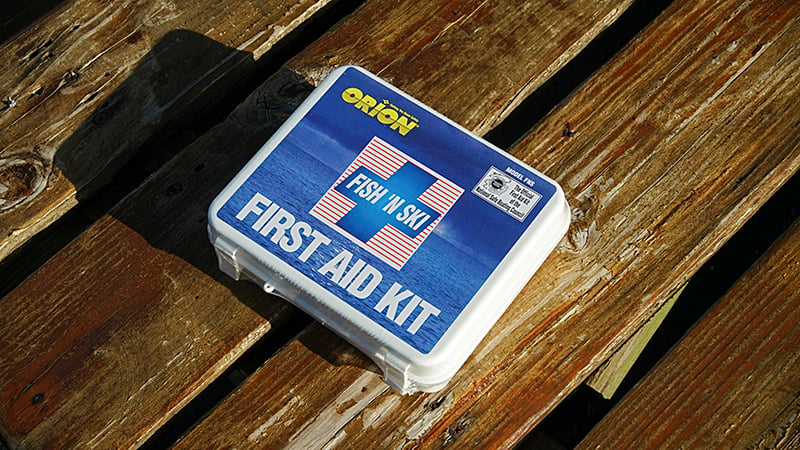 Paddle
People-power comes into play when you're maneuvering into a dock slip, holding the boat steady while looking up to a mooring line—or in the event of engine failure. A paddle is propulsion insurance. Some paddles are telescoping and have a hooked handle, so the paddle does double-duty as a boat hook.

Cut Resistant Gloves
Some armor for your hands is smart. Get some protective gloves for use when you're handling a knife, fishing hooks, or a metal anchor (which may have sharp edges). Check out these.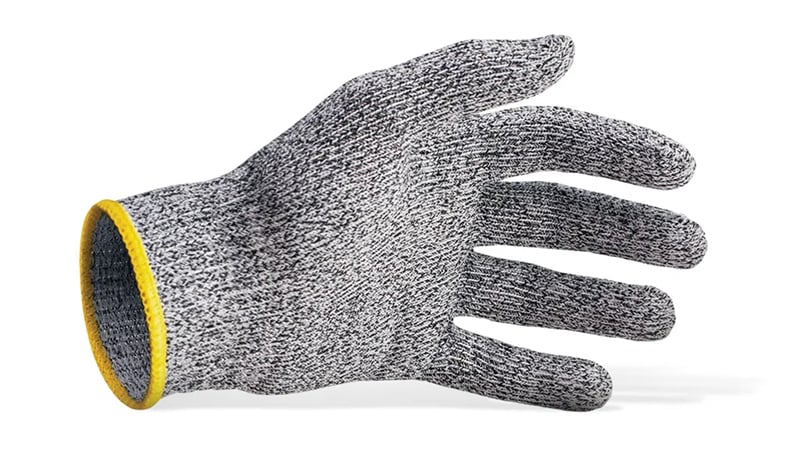 Fishing Equipment
As a water re-creator, you need to get in touch with your inner angler. You can equip your boat with rod holders—but you also need the rods and reels and other fishing tackle. Remember the Pocket Fisherman from Ronco in cable-television ads? Hey, that works—or so does a rod, reel, and tackle outfit from Zebco or other fishing-tackle manufacturer. Such as here. And check out this video on family fishing.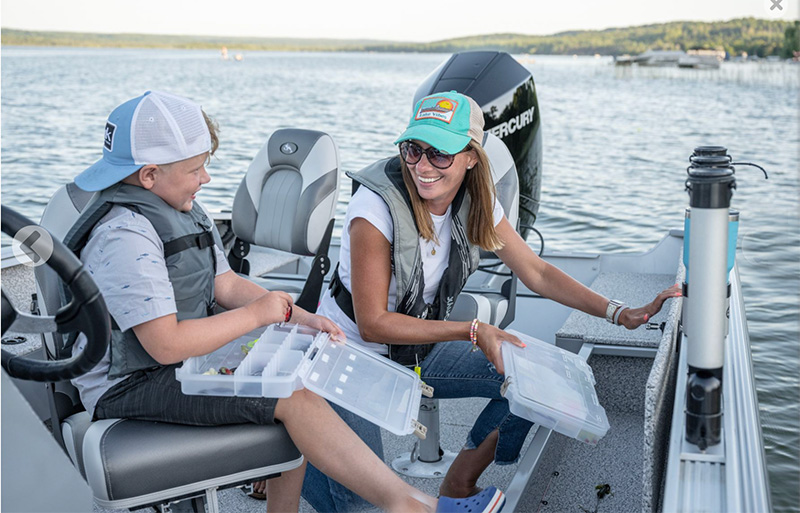 Boat Grill
What's better than cooking your fishing catch or tossing some shrimp on the b-b-q while you're relaxing on your boat? Consider a grill that mounts on a rail or stands on legs on the boat deck. Charcoal or gas, you're good to go. Check out this portable propane grill.

Telescopic Boat Hook
When you're on your floating oasis, you often need to reach out and secure an item overboard or grapple with a dock or mooring ball—it you can use it to free a snagged fishing line. Enter the telescoping boat hook—an essential onboard item. See options here.
Fish Cooler
This accessory will serve several purposes on your boat—a place to put your catch so it's fresh to serve for dinner, or a place for fish bait, or more storage for any perishable items or drinks on ice. Coleman, Igloo, and Yeti all make marine coolers.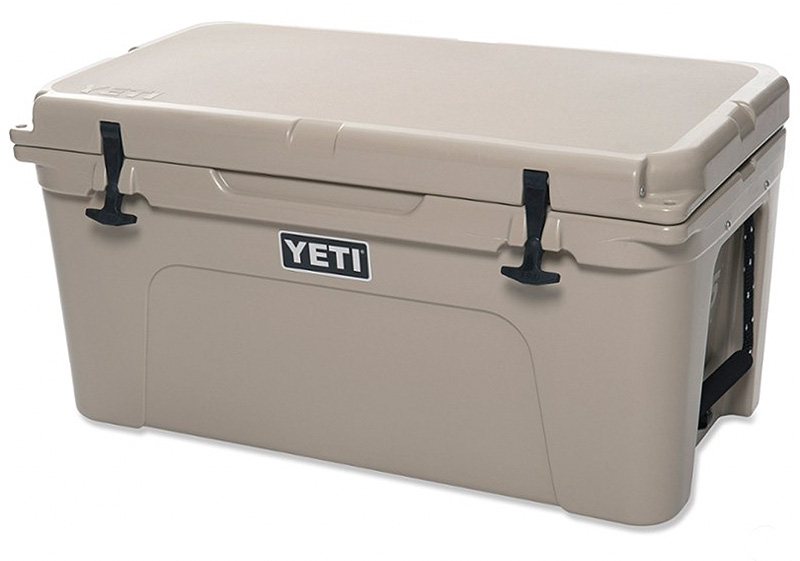 HEALTH & SAFETY
Life Vests
The U.S. Coast Guard requires that personal flotation devices are available for all boat passengers and crew, including your beloved pups; federal law requires that children under 13 wear a life jacket while a boat is underway. You want vests or cushions that are Coast Guard approved and appropriate for the situation. For example, a Type III inflatable PDF (below, left) is comfortable to wear (most self-inflate when submersed or the wearer pulls a cord to inflate), but they're not right for water-impact sports such as waterskiing or wakeboarding. Learn how to select a life jacket.
Click here for a video on the U.S. Coast Guard's new life jacket labeling system.

Dock and Tow Lines
Dock lines are typically made of double-braided or triple-strand nylon that resists sun, oil, mold, and rot and has pre-spliced loops (good for fastening to cleats) at the business ends. Eventually you'll tie off your boat to a dock or mooring, and you should be prepared to tow items behind your boat or tie up to another boat while rafting. You'll find must-have marine lines at supply stores such as West Marine or through online searches.

Fenders
Also called bumpers, fenders hang off the sides of the boat to cushion contact against dockage or any hard surface to which the boat is fastened, including another boat when you're rafting. Buoyant and made of rubber or plastic, fenders are round, cylindrical or V-shaped and have eyelets on the ends to which you attach dock lines or run a line through the fender's hollow center. You'll want two fenders per port and starboard side, though you should keep a couple extra stored aboard, too.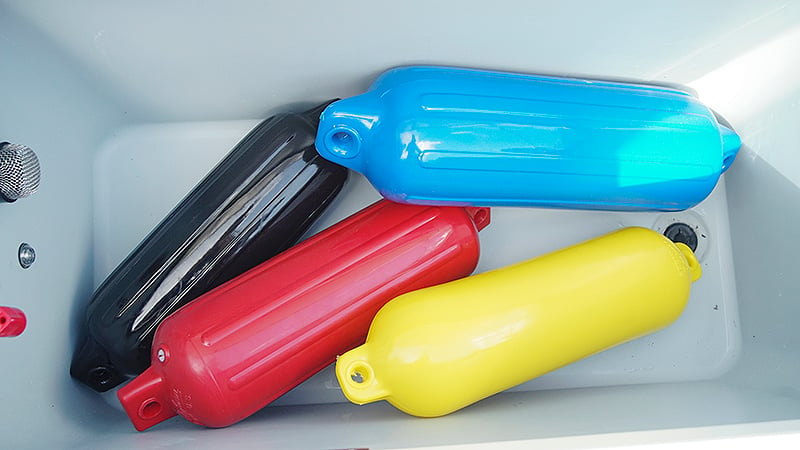 VHF Radio
Communication is critical when you're on the water, for safety and to connect with other boaters, to raise marina personnel, or to contact nautical officials. Many boaters nowadays also communicate via cell phone. But don't leave shore without a VHF radio and knowledge of its use and which channels to use, and when. You'll find many quality brands on the market and you can choose between a handheld or a fixed-mount radio console.

Water Bailing Containers/Safety Kits
This two-in-one accessory will ensure safety aboard—a self-contained collection of boating-safety items such as a waterproof flashlight, marine rope with an attached buoy, and safety whistle to signal when you're in distress. These items come in a bailing pail—just empty the contents and use the container to bail water from your boat.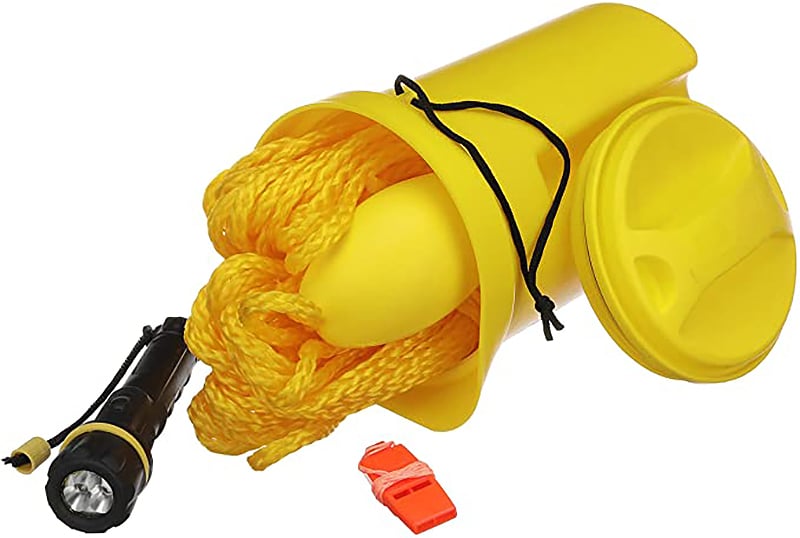 Navigation Lights, Spotlight, Signal Flares
Working navigation lights are a legal requirement on boats. Check the local boating regulations to know which lights (and colors) you need. Similarly, at night a waterproof spotlight will guide you into a marina or berth, or help you identify the correct mooring. You can find handheld lights that are rechargeable or have 12-volt power connectors, or consider wiring in a permanent halogen light. West Marine offers many options.
Even if you have a floating battery-powered beacon kit on board, signal flares are a safety necessity. When your boat engine is disabled or you feel in danger, you can't signal for help enough! Moreover, Title 46 of federal boating law requires that recreational vessels have visual signaling devices aboard at night—and why not have them available at all times?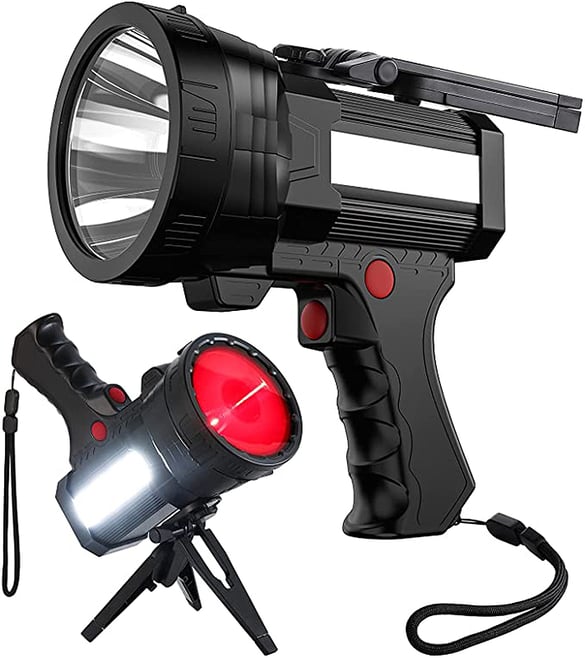 Fire Extinguisher
A combustion gas engine can combust, or an on-board barbecue grill might tip over, which means you need a marine fire extinguisher aboard your boat. It's not just a good idea—it's the law. Depending on the size of your boat, and its design (such as if the boat has sleeping cabins), you may need more than one. Type B-I or B-II extinguishers are designed for flammable liquids and gasses.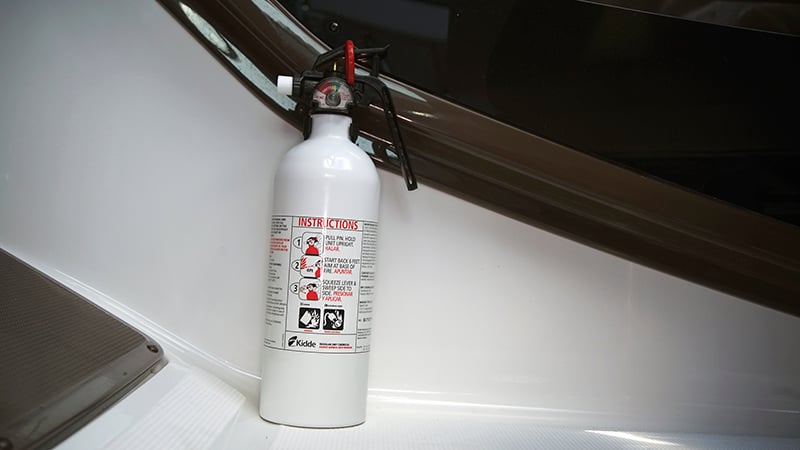 Depth Finder
A mounted or handheld depth finder will tell you how much clearance you have under the boat's hull. A mounted version has a transducer attached on the bottom of the boat, which gives you real-time depth readings. You need electronics that deliver accurate readings so you don't beach your boat or, worse, hit a rock or other hard obstruction that can damage your boat's hull or engine prop.

Handheld Horn & Whistle
Sometimes on the water, you have to be loud—to warn other vessels of your approach or to signal others on the water of danger or to use caution. A boat captain in the Florida Keys one time demonstrated to our group that a conch shell or other blown device is legal according to the U.S. Coast Guard. Just make sure you know how to blow!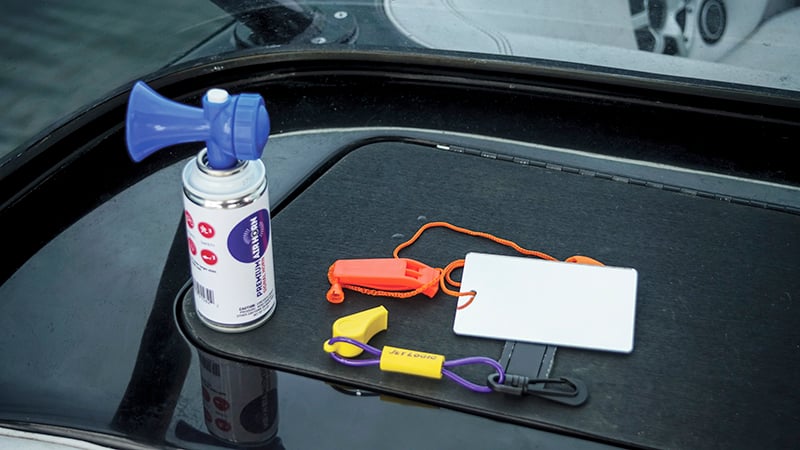 Floating Beacon
A personal locator beacon (PLB) is the next step beyond an incendiary flare and is more reliable because it runs on batteries rather than fire, it floats, and it emits an SOS signal detected from distances. Or consider an EPIRB (Emergency Position Indicating Radio Beacon) that links with a satellite to report your GPS coordinates to rescuers.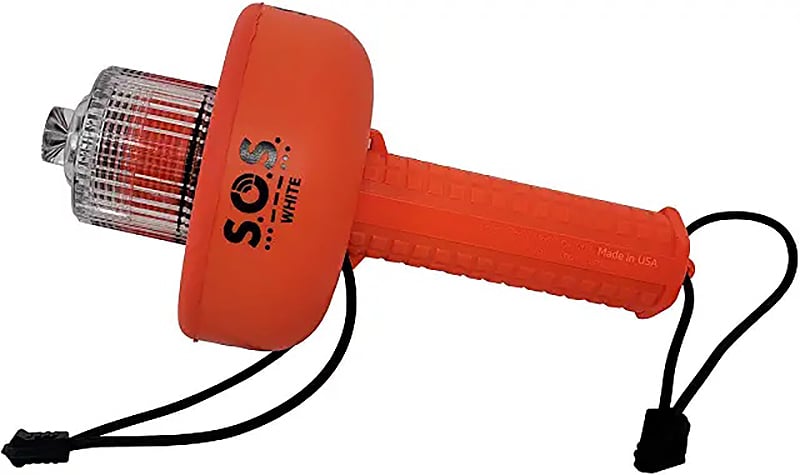 Which Accessories Will You Try?
Owning a boat is a lifestyle and life choice. You are now part of the community of many thousands of boaters in the U.S. who strive for freedom and independence and a personal purview of how to spend leisure time. As you fit-out your boat and check off all of the accessories that fit the needs of you as captain and your friends and family as guests and crew, also keep in mind that the most convenient and efficient way to book a marina dock slip or mooring is through Dockwa.com—we're here to help you have a seamless boating experience. Ahoy!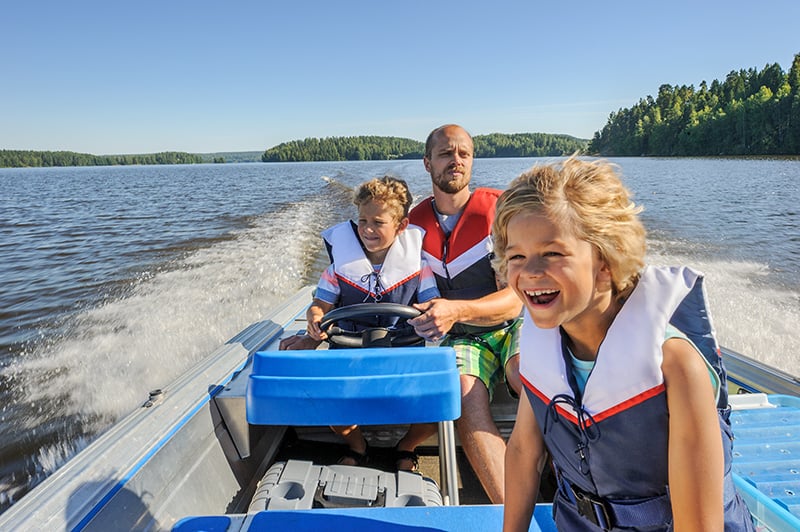 Be sure to check out our other blog posts to get an inside look at our favorite destinations, marinas, and tips for first-time boaters. Join the conversation on Flipboard, Facebook, Twitter, and Instagram.