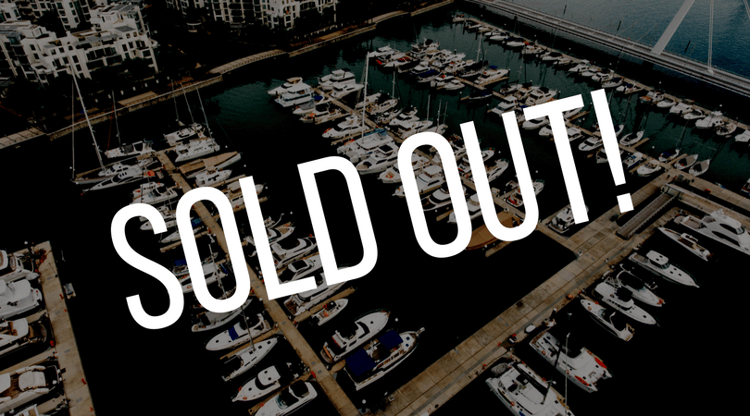 You've seen the pre-promotional marketing in other industries: Brick & mortar shops tease Black Friday markdowns, concert venues promote tour dates well in advance, and online retailers share Friends & Family discounts before the general public. Creating excitement for a product ahead of its release date is a common and effective marketing tool. Anytime you see a sale countdown ticker on a website, or people waiting in line to purchase the latest smartphone or hottest new sneaker, you're seeing pre-promotional marketing at work. Today, we'll refer to the buzz that this pre-promotional marketing creates as The Countdown Effect. (Cue Foreigner).
The Countdown Effect At Your Marina
We've seen marinas achieve The Countdown Effect through several pre-promotional marketing techniques, from promoting their July 4th celebration event months in advance, to letting boaters know early of discounted dockage the week after Labor Day. One of the most effective ways we've seen marinas generate excitement from boaters is by holding an Opening Booking Day, a date on which boaters can begin making reservations for the upcoming season.
Opening Booking Days let you market your marina less like a hotel to fill and more like a concert to sell out. Your marina is a covetable destination, worthy of anticipation and competition for its limited supply of dock and mooring space. If you magnify this anticipation by creating a sense of urgency around a set date, you'll provide a boost to both your marina's brand recognition and bottom line.
By holding an Opening Booking Day, your marina creates an extra opportunity to generate buzz amongst boaters as they get ready to book at your marina for their favorite cruising days. Opening Booking Days also give marina teams an early indication as to which dates are likely to be busiest, which in turn gives you more time to prepare for hosting those guests.
Marinas' Results
We've partnered with marinas using the Opening Booking Day marketing technique for the past few years and have seen some impressive results. Let's look at some examples:
Edgartown Harbormaster, a municipal harbor in Massachusetts, was able to generate 844 transient reservation requests on their Opening Booking Day this year (February 15, 2017) and 820 transient reservations requests on their 2016 Opening Booking Day. Not a bad pull for one day in transient reservations! And with just a little bit of marketing effort, Edgartown Harbor was able to kick their reservations up by about 40% in 2017 and 2016, compared to their opening booking day in 2015.
Nantucket Moorings

, a private marina offering mooring reservations in Nantucket Harbor, employed the Opening Booking Day strategy for the first time this year, and received 127 online transient reservations in one day. Nantucket didn't consolidate their reservation channels however, so many reservations came through over the phone as well.

Making the Most of The Countdown Effect
How did Edgartown and Nantucket create and maximize The Countdown Effect? Both are well-known cruising destinations, which doesn't hurt, but their Opening Booking Day strategy and some key marketing tactics managed to give them even more of a boost. Even if you're the type of marina that will likely never sell out on a given day, you can still maximize your bookings across your season with this simple marketing playbook. Let's have a look at 5 tactics that helped these marinas pull off their Opening Booking Days:
1. Maximize your Opening Booking Day audience: Keep a guestbook and collect email addresses.
Many marinas that we speak with have a list of seasonal customers (or members in the case of a yacht club). Not many have a list of transient customers however, and if they do, they may not have email addresses. If you're in that second bucket, it's not too late! Start building your email list today. Pull together any customer records that you currently have and put them into a Excel spreadsheet or a Google Spreadsheet. Let your team know that your guests' email addresses are a CRITICAL piece of information to collect when taking a reservation. If you're using Dockwa for all of your marina reservation, we've got you covered: an email address is a required field for all contacts in the system.
2. Maximize convenience on your Opening Booking Day: Choose a day and time when your boaters are available.
This step is an obvious but critical part of the strategy. Choose an Opening Booking Day date on which your boaters are available to request reservations! Choose a date that makes sense – one that isn't too close to your season opening date, but close enough to the season that people are actively thinking (dreaming) about summer days on their boats, tied up at your marina. The best Opening Booking Days tend to be Tuesdays, Wednesdays or Thursdays – a day when most of your customers are more likely to be in front of a computer. A weekday in February, March or April is perfect. The best time to begin accepting reservations is 8am or 10am – again, when people are most likely to be at their computers.
3. Maximize awareness for Opening Booking Day: Start promoting to boaters well in advance of the day itself.
You've done the work to establish an opening booking date – awesome! Now it's time to get the word out.

With many marina Opening Booking Days occurring within the first three months of the year, it's no surprise that these marinas start promoting their Opening Booking Day as soon as the new year begins.
Aside from being a timely period in which to promote an Opening Booking Day, the start of the new year is a window to gain exposure for your marina after the deluge of promotions and advertisements during the holiday season. With fewer marketing messages circulating and the boating public starting to look forward to fairer weather, promoting your marina's Opening Booking Day in January will be both widely heard and warmly welcomed.
Start by creating a simple email marketing campaign telling people about your Opening Booking Day. The emails that you position and send to your customer bases don't need to be anything complicated. Here's a quick email outline to help you get started:
Feature your Opening Booking Day prominently at the top of your email.

Feature the reservations channel prominently (for Dockwa partner marinas, that means simply adding a link to your Dockwa marina profile page)

Let boaters know how they can receive support if questions come up on Opening Booking Day, or anytime throughout the process (for Dockwa partner marinas, Dockwa provides support).

Add a calendar widget to your website let people add the Opening Booking Day to their calendars (we suggest using AddEvent.com).
Once you have your email content, consider adopting the email cadence below, which has worked well for Edgartown Harbor:
60 days out: Send an email announcing your Opening Booking Day to your customer base. Add an "add to calendar" widget to your email, like the one addevent.com provides.
Two weeks out: Send an email reminding people that your Opening Booking Day is just 2 weeks away!
One week out: Another reminder email
Day before: Remind people to set their alarms – your Opening Booking Day is the following day at 8am!
4. Maximize boater accommodation on Opening Booking day: Allow for online reservations.
Opening Booking Days can be major drivers of demand; marinas often experience higher-than-usual phone traffic as boaters simultaneously reach out to reserve slips and moorings for the season. In some cases, marinas have more boaters calling to make reservations than they can handle on one phone line and a limited marina staff.
Having an online reservation system lets your marina accommodate as many boaters as possible, both on your Opening Booking Day and throughout your season. And by maximizing the amount of boaters with which you communicate, you maximize your occupancy and potential for profit.
5. Maximize marina income on your Opening Booking Day: Adjust your rates for popular weekends.
If you know the busiest days of your season, it might make sense for you to increase your rates for these dates before your opening booking day, especially since the boaters booking on your opening day are already likely to be in the market for those popular dates. Just be sure to disclose the adjusted rates for those dates on your website for you boaters to see!
Is your marina using or is considering using the Opening Booking Day marketing technique? Have any questions about putting our tips into practice? Let us know in the comments section and we'll be sure to respond with our take on the matter! And remember, if you're a Dockwa customer, you can always reach out to your Marina Success Manager to help you with you Opening Booking Day as well.
Happy Booking!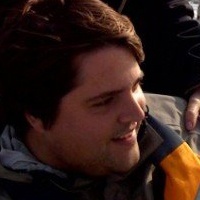 By: Adrian Mott
Published on 5/12/16 8:00 AM