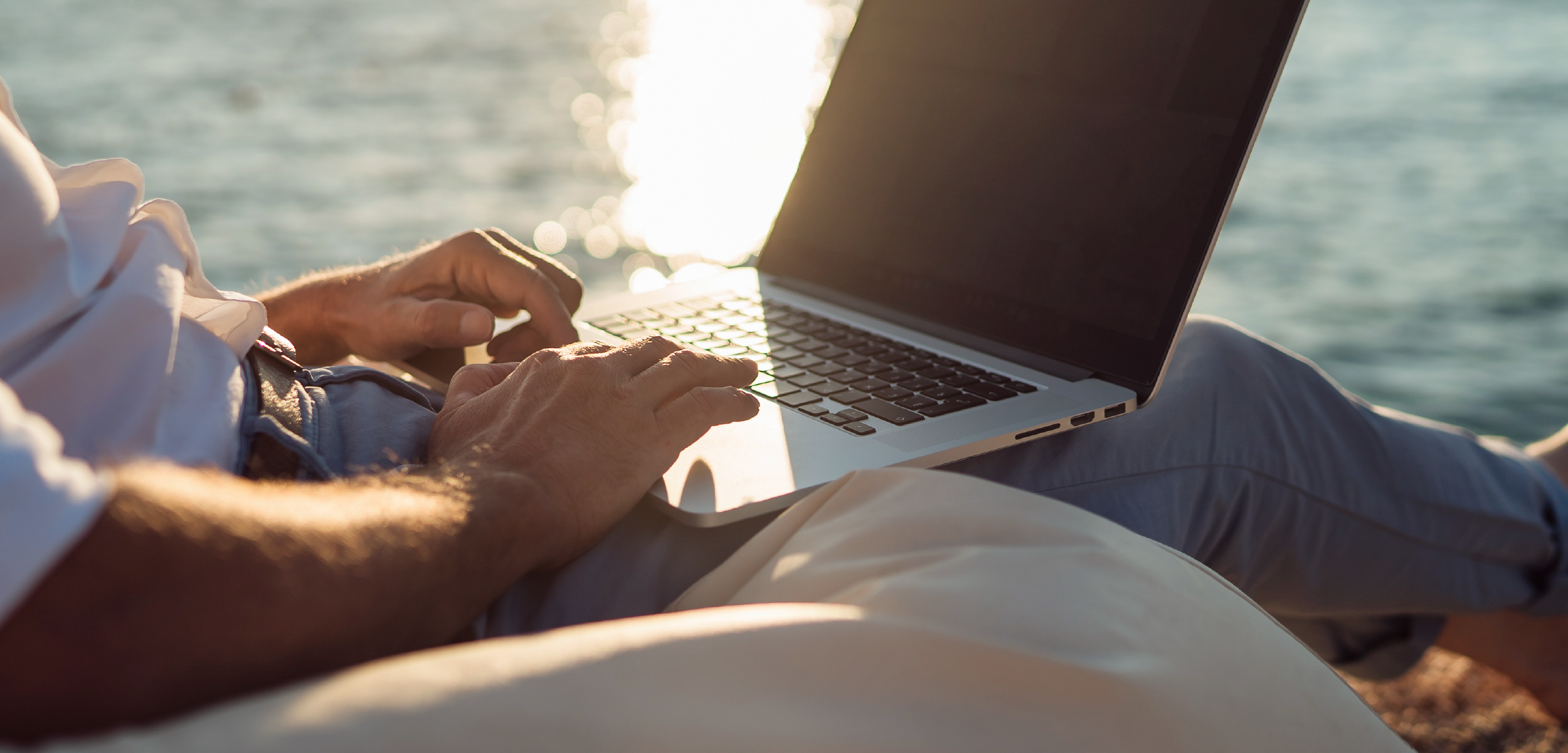 Thank you to everyone who joined us April 7 for our webinar on Managing Your Marina Remotely!
Here, we've added:
The webinar recording

The webinar presentation

The PDF of the 5-step checklist
Feel free to bookmark and share with your team!
ICYMI, here are our main takeaways from the webinar:
Doing things "the way they've always been done" was already becoming a challenge for the marina industry. COVID-19 just made this challenge imminent.

A simple set of web-based tools will help you create a remote dock office.

Five steps will maximize these tools to create the most effective at-home dock office:
Digitize your boater contacts
Keep customers informed
Automate billing/collections for cash flow
Capture new customers online
Free yourself from the dock office
Webinar Recording | Download Presentation Deck
5 Steps Checklist | Download PDF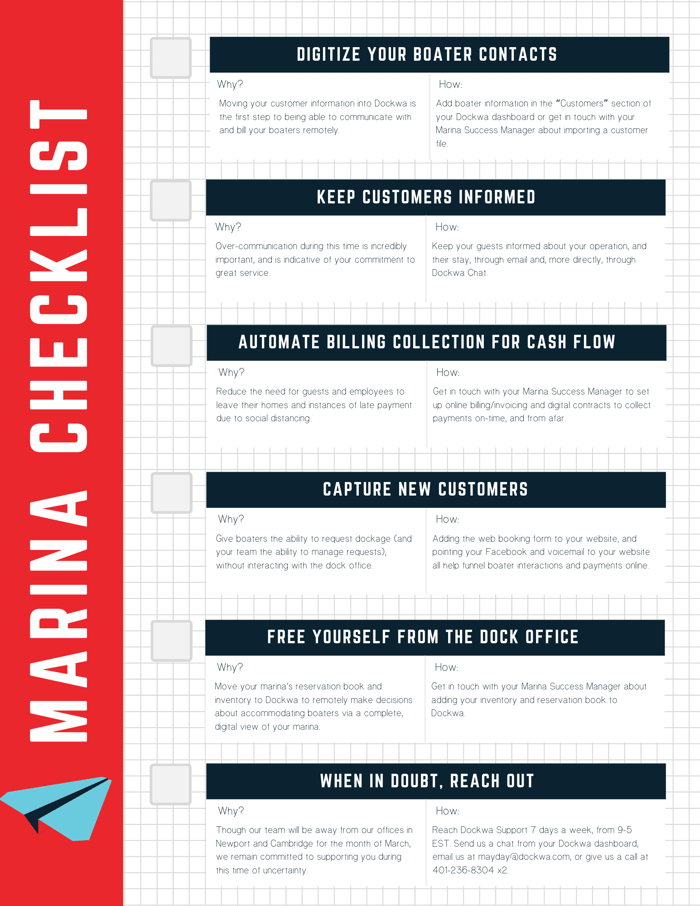 As always, we are here to be a resource for you during this challenging time. Reach out with any questions you have on the above at the link below, or give us a call at (401) 236-8304 x3.
By: Becky at Dockwa
Published on 4/3/20 1:29 PM