Announcing Dockwa's Fall 2021 Release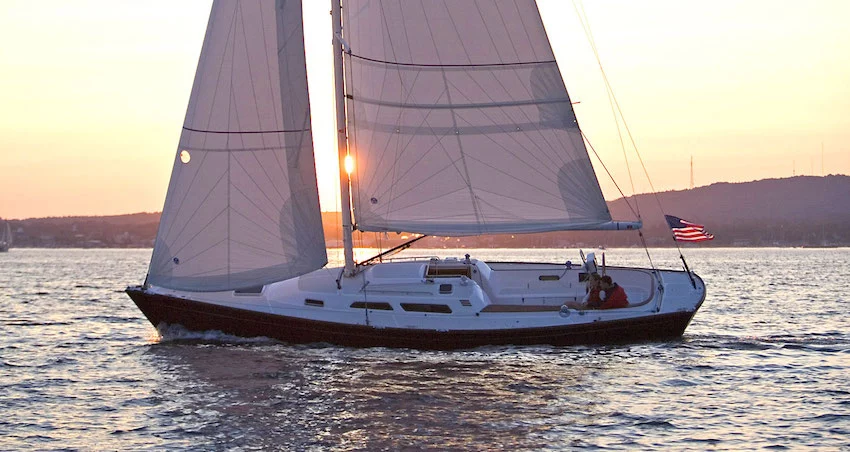 Today Dockwa announced the fall 2021 updates to its marina management software platform. The fall release includes the company's biggest reporting update in recent history, new point of sale functionality for fuel docks and other onsite purchases, and a vastly streamlined contract flow for slip and storage agreements. In addition to marina improvements, Dockwa also announced new features for boaters to make their planning and marina experience better.
"There are a lot of revenue opportunities for marina owners that have historically been hidden because of a lack of data and, frankly, too much time being spent on manual administrative tasks," said Jeremy Crane, chief product officer at Dockwa. "The whole focus of this release is to help marinas cut down on manual work and surface better insights so they can capitalize on the strongest boater trends we've seen in ages."
Dockwa's fall release includes usability improvements throughout the platform and the following major enhancements:
New Point of Sale Functionality
Onsite purchases for marinas have long been cash-based and hard to track. With this new release, Marinas can simplify their fuel dock transactions and other on-site charges by enabling boaters to pay by credit card right through their iphones or ipads. Enabling better tracking for marinas and a smoother purchase process for boaters.
A Streamlined Contract Flow
Onsite purchases aren't the only thing Dockwa is speeding up. With an entirely redesigned contract flow, Marinas can now expedite their contract process, removing steps and reducing boater fall-off. In addition, you get a better view into the state of your contracts -- which are complete and what's outstanding. The newly designed process enables cuts down on administrative work so marina operators can get out of the office and onto the docks.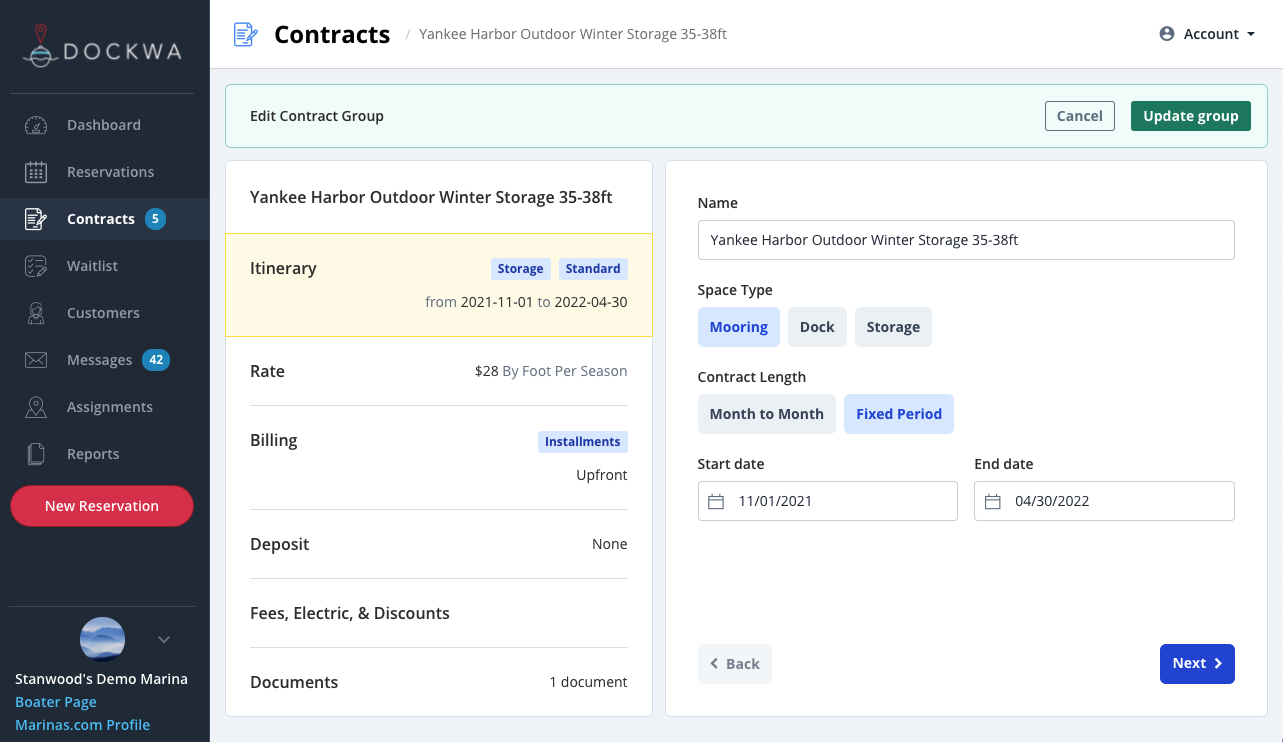 Assignments and Availability Tracking (in Open Beta)
This summer Dockwa released the beta version of its updated assignments and availability tools. Since then more than 700 marinas have joined the beta and used the new functionality to swiftly manage their space availability and reservations. Today, all new customers gain access to this functionality and any existing customer can request to switch over.
The Platform's Biggest Reporting Update Ever
Marinas can gain better insight into your business through six new or enhanced reports:
Daily Sales Report:

A daily snapshot of all sales processed at your marina (available to all Dockwa customers).
Unpaid Invoices Report:

A list of all outstanding bills owed to the marina (available to all Dockwa customers).
Aged Receivables Report:

A summary of outstanding accounts by days past due (Available to pro and enterprise level Dockwa customers).
Accrual Revenue Report

: A

revenue recognition report summarizing accrued revenue and revenue adjustments for a selected time period (In beta for pro and enterprise level Dockwa customers).

Registration Expiration Report

: A report that alerts marinas about customers with outdated or missing registration information. (Available to pro and enterprise level Dockwa customers).




Insurance Expiration Report

: A report that alerts marinas about customers with outdated or missing insurance documentation. (Available to pro and enterprise level Dockwa customers).




Revenue Forecast:

A report for users who want to see projections for future revenue based on existing reservations in the system (Available to pro and enterprise level Dockwa customers).
Some of the above reports are now out to customers, a few will begin rolling out this week. We're eager to see how you put them all to use.
Revenue Categorization
In addition to the report improvements, marinas can now categorize revenue into a host of new revenue buckets allowing for more accurate alignment with their own GL accounts. Revenue categories flow through into the financial reports and allow for easy bucketing. Revenue Categorization is available to pro and enterprise customers.
New Features for Boaters
In addition to the marina-side improvements, Dockwa also introduced today a number of new boater features to make reserving a marina and pulling into a slip easier. These features include:
A new signing and payment flow:

The new checkout process described above includes a significantly streamlined signing flow for boaters, which brings every step into one view and gets you confirmed quicker.
Hospitality information:

To keep boaters from having to scrambling for information as they approach their stay, Dockwa has added a view to access all hospitality details right in the free app. Here marinas can add

approach instructions, wifi or gate codes, announcements and helpful hints for a boater's stay.
Response time display:

Boaters can now see the average response time for a given marina, something that can be helpful when boaters are on a tight schedule or just eager to get their plans finalized




Marina favoriting:

Boaters on Dockwa's free app can now indicate their favorite marinas and the app will rearrange listings to make it easy to find them in one centralized place.
"Dockwa has revolutionized cruising itinerary planning for me," said boater Mitch Gilbert. "In the pre-Dockwa days I frequently couldn't get through to target marinas and mooring fields to make reservations. More than once I took a chance only to find out "no room at the inn". Dockwa eliminates the uncertainty. Also, no more shouting into the VHF or cell phone to make reservations and repeatedly sharing my boat's LOA and draft and my credit card number."
Dockwa's fall 2021 release is now available to customers. To learn more, get a personalized demo or call the team at (401) 236-8304.