Dockwa Goes Dry (Storage)!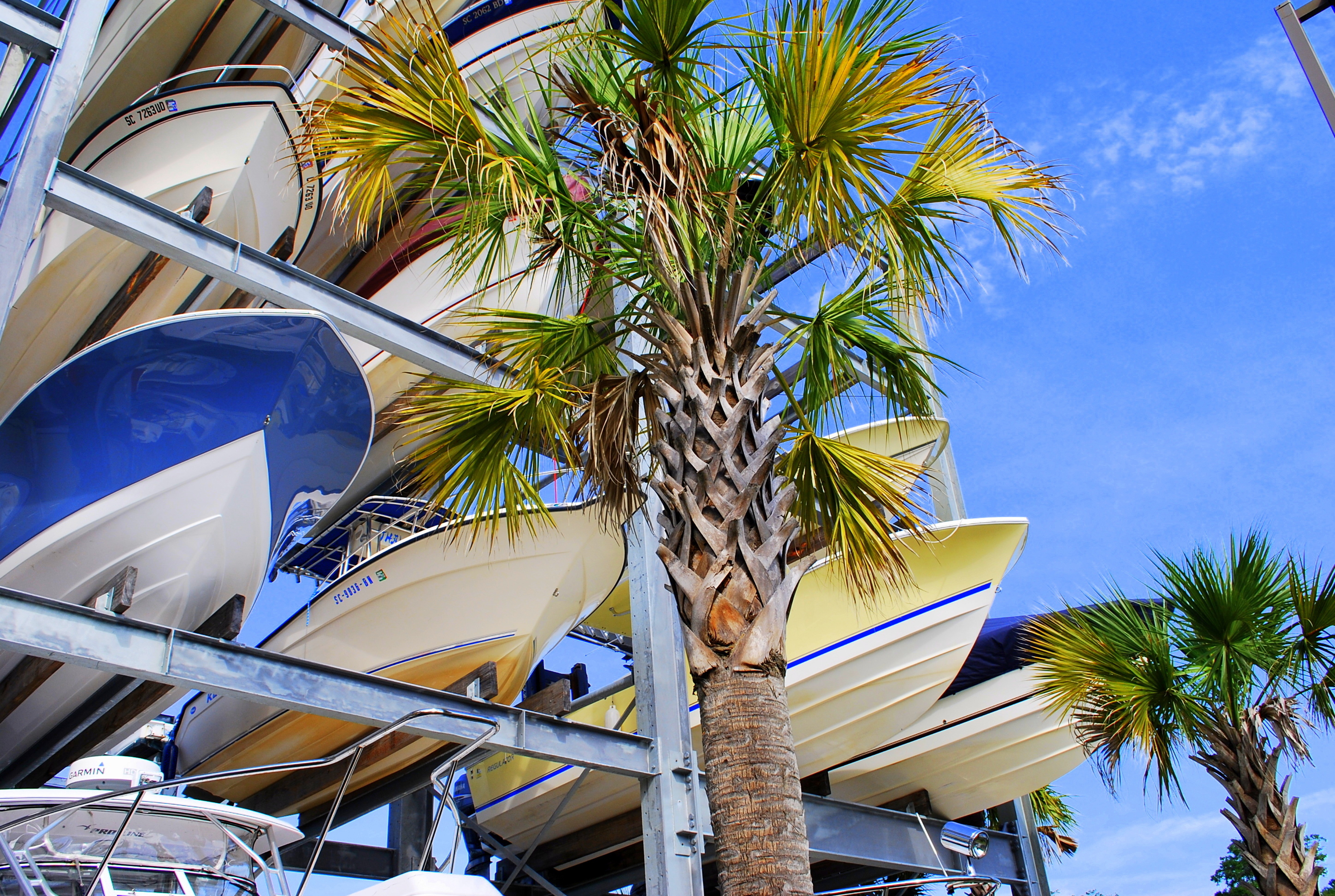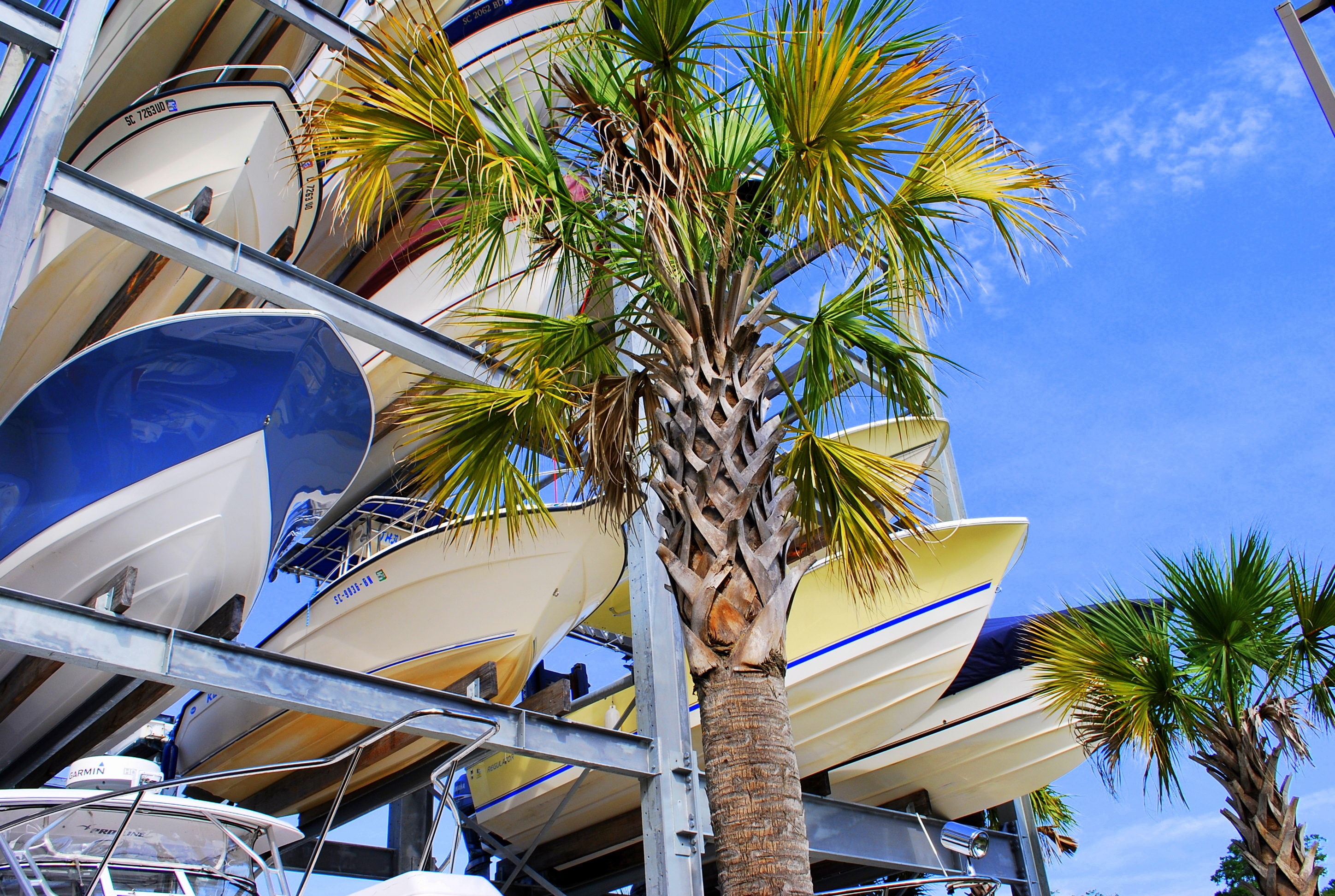 You spoke, we listened: Dockwa's end-to-end contract management software now supports dry storage.
With square-footage pricing and storage-specific inventory management, this update allows marinas, yacht clubs, and boat yards to:
Save time when collecting storage contracts and payments
Maximize storage occupancy
Delight storage customers
...just as they do when managing their docks with Dockwa!
If you already use Contracts, read on to learn what's new in your Contract tool.
If you're new to Dockwa Contracts and are interested in using it, let us know! We'll walk you through and get you fully set up in the system, so when it comes time to send your contracts, it's as easy as a few clicks.
Charging by the Square Foot
When creating a new contract, you now have the option to select a pricing structure of "Square Foot Per Month" or "Square Foot Per Season."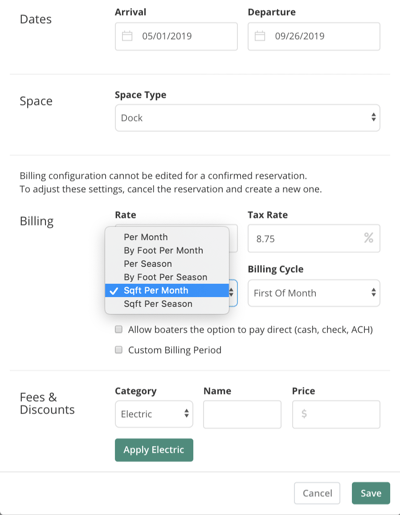 If you charge a flat rate for storage or by a boat's LOA, you still have that option.
Once you send a storage contract to a customer, your customer will receive in his email a contract to be signed as well as a bill based on the square footage of their vessel. No need to break out the calculator – Dockwa does this square footage calculation for you!
Managing Dry Storage Inventory
To manage the allocation and occupancy of your dry storage inventory in Dockwa, create storage-specific space groups and spaces in the Settings section of your Dockwa Dashboard.
When creating a Space Group, you now can select "Storage" as your type of Space Group.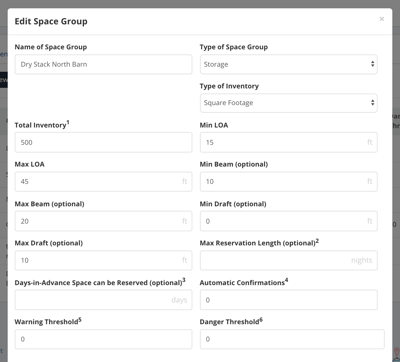 "Type of inventory" options include Square Footage, Boat Count and Linear Footage.
You can do the same when creating Spaces to add to your Storage Space Groups.

If you're new to Space Groups, Spaces, and managing inventory in Dockwa, click here to get in touch with Marina Success. We'll help get your marina's inventory of storage, dockage, or moorage into your Dockwa Dashboard so you always have an accurate and complete view of your occupancy.
For help setting up Contracts for Dry Storage, click below!
Not yet on Dockwa? Click here to learn how Dockwa's free marina management software can help you get some of your summer back.
- The Team at Dockwa