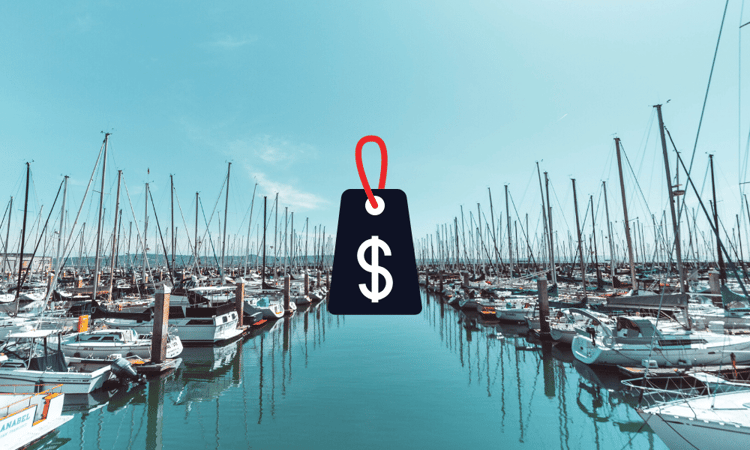 In the days and weeks to come, boaters across the country will cancel trips due to travel restrictions or financial limitations, while others will need to travel to unfamiliar destinations where slip availability may seemingly be in short supply.
To help you get ahead of any dip in occupancy due to these changes in boater behavior, we've added the coupon code and Dockwa Deals features (formerly only available to Dockwa Pro customers) to your Dockwa dashboard.

Adding a coupon code to the Dockwa Deals marketplace is the best way to incentivize boaters to visit your marina for the first time and, in the wake of COVID-19, fill slips left empty by customers who change their plans.
Deals also offers one of the most affordable way to market to new boaters - you only "pay" for the marketing (in the form of your discount) once you confirm a boater is staying with you and you have their payment on-hand. Gone are the days of paying for a print ad and hoping it will bring you new customers.
Here's a quick run-down of how it all works: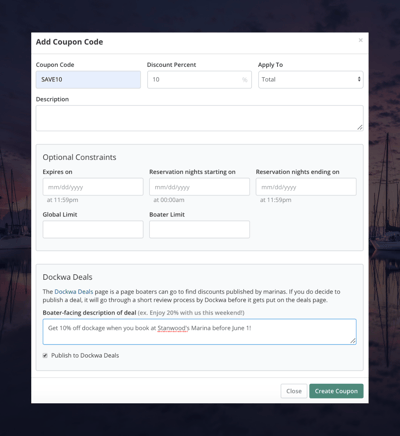 You create a coupon code in your Dockwa Dashboard, and check the "Publish to Dockwa Deals" box.
A member of the Dockwa team will review your deal and approve it for publishing.
Once published to the Deals page, we'll include your offer in our Dockwa Deals email digest, sent to thousands of Dockwa boaters near you.
Read up on how marina operators like you are following the simple formula above to earn more during the shoulder season, sell out dockage early in the season, and now, encourage new boaters to stay at their facility.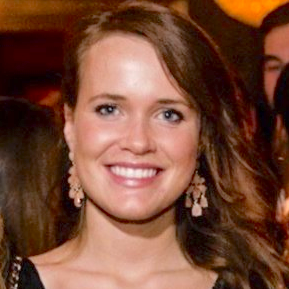 By: Katharine Kirk
Published on 4/5/20 6:05 PM