2020: Yikes! That said, some marinas knocked it out of the park with regard to keeping boaters safe as the world worked to navigate the pandemic. See which teams got high marks from boaters like you, and what put some marinas squarely on cautious boaters' no-go list until Covid-19 has been fully quelled.
If you skipped cruising in 2020, you weren't alone – but with the promise of the vaccine months ahead of the high season, we're already seeing even covid-wary boaters getting back on the boating horse. Here are a few of the marinas to keep an eye on as you build your floatplans.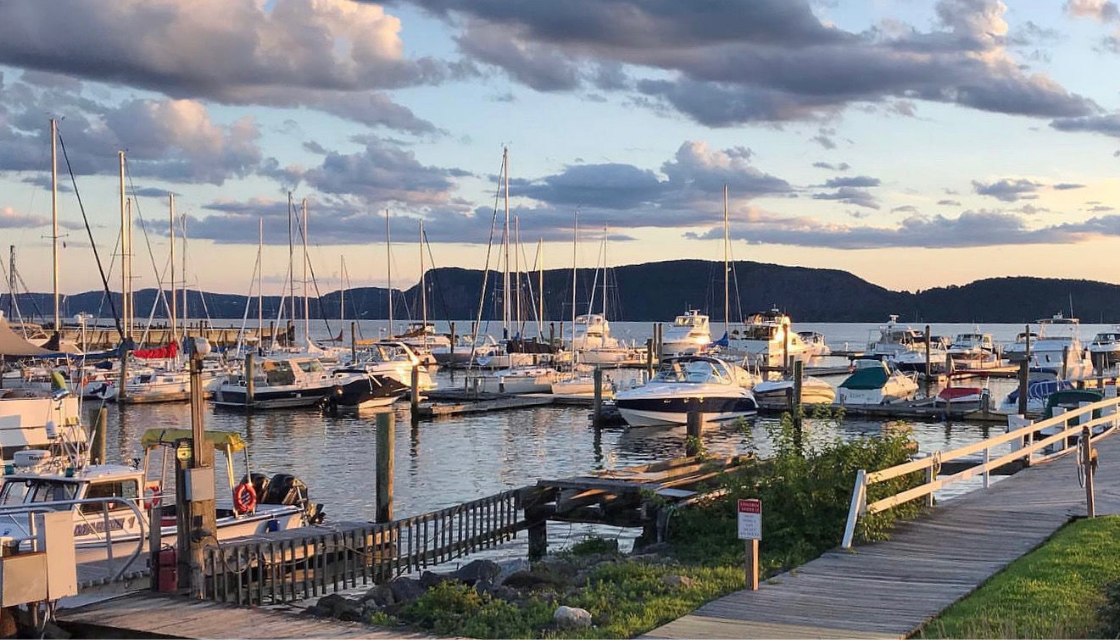 Shattemuc Yacht Club – Ossining, New York
In the middle of COVID-19 it is hard to run a tight ship. However, Shattemuc really nailed it! We received and email communication earlier in the day and it explained how and where to arrive given the draft of our sailboat. We had been underway for over 12 hours so when we pulled in the ease of tying up and getting set for overnight was a welcome luxury. The club was quiet and everyone was respectful of the COVID-19 restrictions. Next time we transit the Hudson I know where I'm staying.
Shady Harbor Marina – New Baltimore, New York
This is our third time to stay at Shady Harbor. We were traveling with two other boats on a busy holiday weekend. The marina contacted us and made sure that we were docked next to our traveling party. With the current COVID situation they still made an attempt to not have boats piled up on top of each other. The bathhouse was regularly cleaned and the grounds are very well maintained. We had a thoroughly relaxing weekend. We will be returning again, Shady Harbor never seems to disappoint.
Spring Point Marina – South Portland, Maine
Great facility and crew. Peter and his team are very friendly and helpful. Showers, laundry and heads are very good. The latitude 43 restaurant is a welcome addition. During the COVID craziness, Spring Point has done everything possible to make their facilities and staff safe.
Kittery Point Yacht Yard – Kittery, Maine
Beautiful, friendly, quiet mooring and a safe harbor! Jason was very accommodating especially during these COVID times. We were not able to go ashore since we are from RI but thoroughly enjoyed our two night stay. Great inlets to explore by dingy too!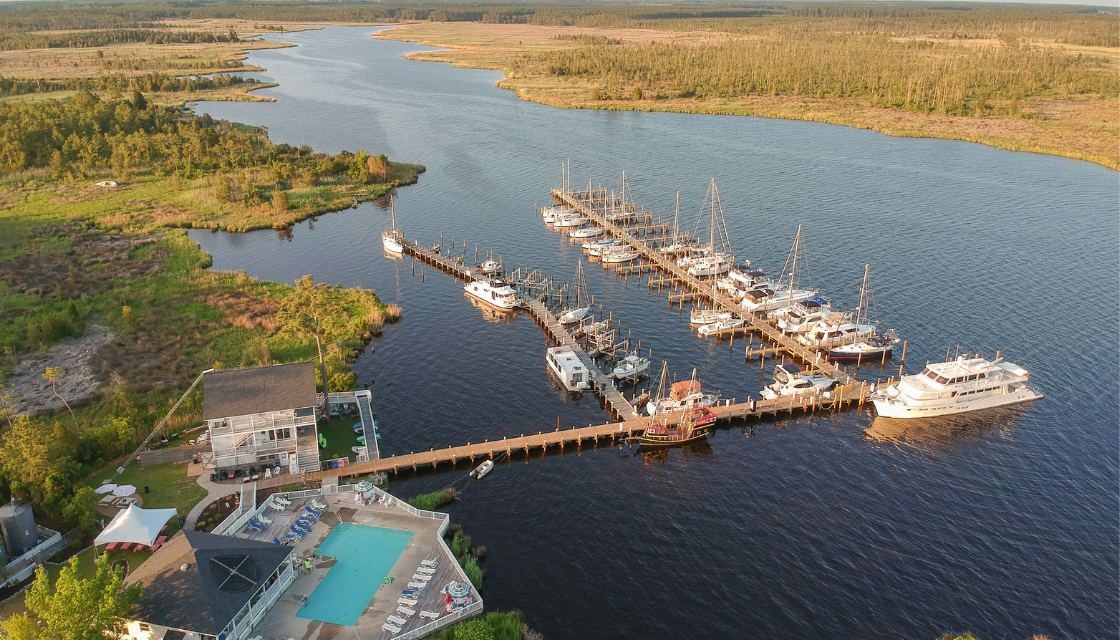 Dowry Creek Marina – Belhaven, North Carolina
This has to be the friendliest marina we've been to so far! Stayed there for a month to wait out COVID-19 for awhile. Family owned and operated, the staff is fantastic! Great pool and spacious boaters lounge. We weathered the hurricane there and received so much help in getting our boat prepared. Will definitely be on our plan when heading back south!!

Hands down, Dowry Creek Marina is one of the best stops on the East Coast! The location, just minutes off the ICW, is an ideal spot between Elizabeth City and New Bern/Beaufort. The owners and staff at the marina are extremely welcoming and really make you feel at home. Amenities include an awesome pool, a well-stocked store, a free laundry room with 3 washer/dryer sets, a lounge with books, puzzles and games, fuel, pump outs (even available at your slip), 3 private and very clean bathrooms/showers, and a courtesy car. The town of Belhaven isn't large, but there is a good grocery store and several restaurants. The staff went out of their way to take care of everyone. Afternoon storms popped up on 2 of the days we were there. Both days the staff made their way around the marina checking on boats and helping people secure their lines. We travel with our two kids and they both remarked that they would like to stay at Dowry Creek Marina forever. The marina is extremely family-friendly and it felt like a true vacation staying there. We will absolutely be back and will probably choose to keep our boat there full time after we complete the Great Loop.
Safe Harbor Anacapa Isle – Oxnard, California
People and amenities all good. Especially under COVID conditions.
Sakonnet Point Marina – Little Compton, Rhode Island
In the summer of Covid 2020, Dock Master Chris Brady provided an outstanding level of service and support. Sakonnet Point is such an enjoyable spot, Chris and his team worked with the CDP crew to provide an unforgettable "lobster" experience to our guests, we will be talking about all winter.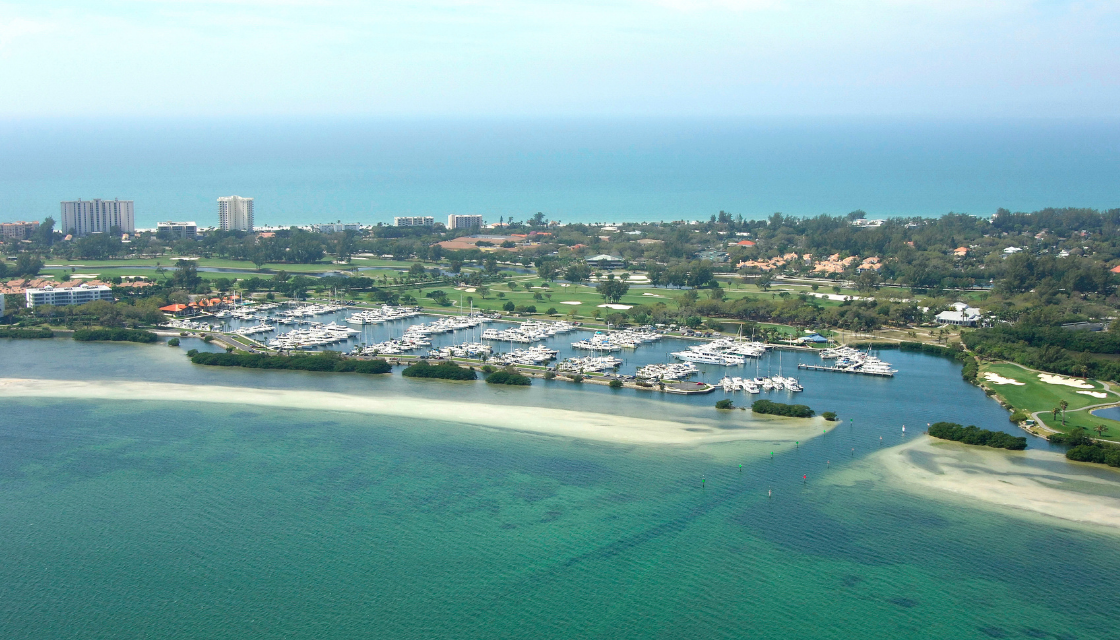 Longboat Key Club Moorings – Longboat Key, Florida
Stayed during COVID. Staff made the stay very enjoyable and safe. Unfortunately the shuttle to St Armonds wasn't running due to COVID but we really didn't miss it. Plenty to do. And they now have bikes! Going to Publix was easy peasy. Also went to beach at LBK club resort using the bikes (short 3 mile ride). Beach chairs included! And the pool at the marina was perfect temp. I think they must chill the water.
Stock Island Marina Village – Key West, Florida
We stayed there during the COVID-19-Coronavirus lock down. It was very boring but we felt safe. The restrooms were spotlessly clean. We were grateful that they let us stay as we were transients. Many others were turned away.

Stock Island Marina was extremely accommodating even with the Coronavirus Shutdown in full effect. They followed all the mandates given by the county yet managed to take care of us all with no issue.
Constitution Marina – Boston, Massachusetts
Excellent marina staff. COVID sensitive. Nice pool. Close proximity to Boston site seeing. Customer service oriented. Would visit again.
Pope's Island Marina – New Bedford, Massachusetts
Very nice stay on mooring #4. Facilities were very well maintained with a lot of patio furniture in the green space to get off the boat and relax in a Covid safe open environment. Friendly helpful staff. Clean restrooms. 2 washers and two dryers, coin operated, which worked great. Staff can help with change. Secure transient dinghy dock closest to office on first pier. No need to use the public dinghy dock. Marina very secure with key card entry ($10 deposit for card, refundable when returned.) Lots of dock carts. Whaling museum nearby, a short walk. Good restaurants a short walk away ( Fathoms, Black Whale). Busy working port with tons of fishing boats, but all a no wake area, so just fun to watch. Harbor does have launch service is desired. Would definitely stay again.
Thank you, also, to the boaters who wrote in reviews on marinas who missed the mark, helping boaters navigate these particularly perilous times. A lack of care last season will likely cost them customers – if they've since upped their game, update your review to let your fellow boaters know. (Marinas: You can update your Covid-19 precautions here.)
It was very disappointing to see this marina making no effort to implement CDC guidelines during this COVID-19 pandemic. The bar/restaurant was packed with seniors, and even hosted bingo. Fuel dock attendant should at least have a clipboard to pass the credit card and receipt to clients to maintain some distance.

The positive aspects are easy on and off, good fuel prices, strong wifi, on site service department and ship store, and well priced dockage and laundry. The negative aspects, the laundry room was filthy, water smells foul coming from shower, and during this time of social distancing due to the Covid-19 virus, the bathrooms look like long term customers have moved in with shampoo, used bars of soap, q-tips, etc., laying on most available shower space requiring others to touch/move items just to take one's own shower.

We got to the marina, tied up and left within 30 minutes. We had asked to be next to our friends on their boat; we were provided slips on opposite sides of the marina. To walk from our slip to theirs required us to walk through the crowded outdoor restaurant, with diners not wearing masks, while the coronavirus is still prevalent in our society. Our slip was directly under the restaurant on both our starboard side and stern. The pool was also right near our boat. We felt like we were in a fish bowl.

Overall experience was very good. Just disappointed we could not use the pool due to Coronavirus limitations. This could be a bigger issue if you have children.

Everyone was very helpful getting me tied up. My big complaint is none of the staff were wearing masks. Just because you are outdoors it doesn't mean you cant spread covid. the restaurant at the top of the dock had all of the tables way too close. There were plenty of empty tables so there was no reason to sit people so close together except to save steps for the wait staff. In case the marina hasn't heard yet... there is a pandemic that has already killed over 200,000 people in the USA. Wear masks!