Find Seasonal and Annual Dockage on Dockwa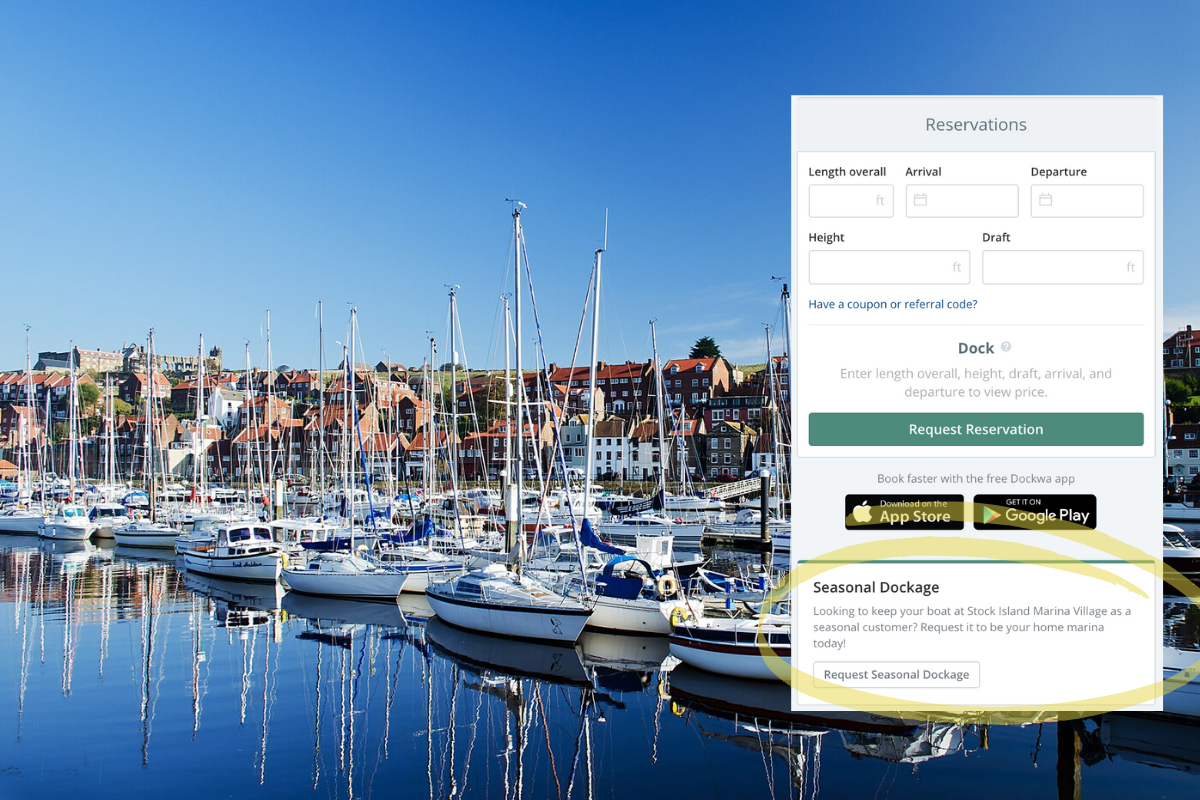 Starting today, you'll see something new on marina web profiles.
For more than a year, Dockwa has helped marinas throughout the U.S. manage long-term contracts – which comes in handy when you can't be on site to accept checks and signed contracts from boaters in person – and now we're bringing another crucial piece of the puzzle to boaters and marina teams alike.
Now as you browse marinas, you'll have the ability to inquire directly with any Dockwa marina directly about seasonal or annual slips, moorings, and storage.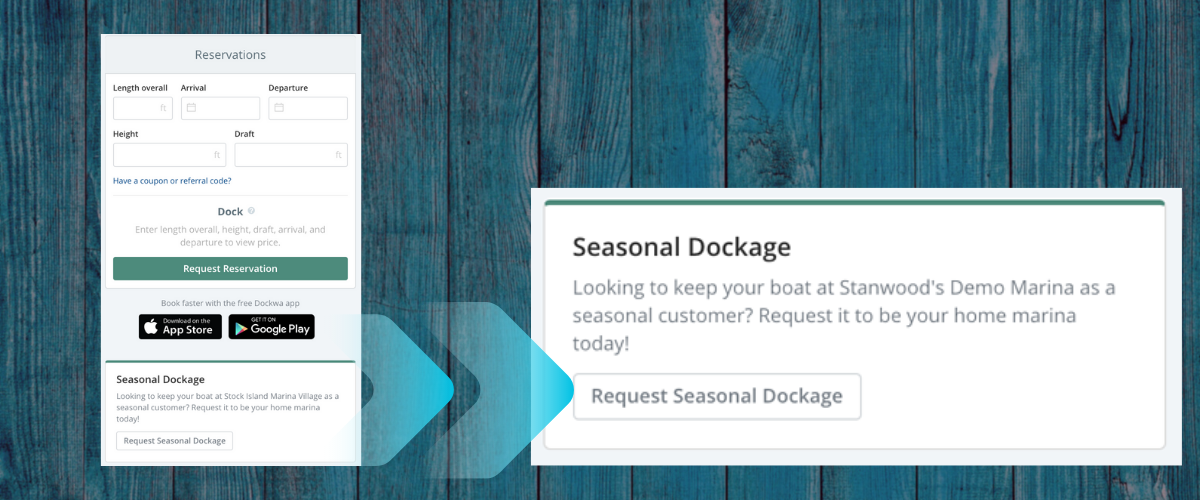 Start searching for seasonal dockage
Each marina's Dockwa web profile now has a Seasonal Dockage Inquiry button. Click the "Request Seasonal Dockage" button to go to that marina's dedicated Seasonal Dockage Inquiry page.
Submit your interest in your marina by completing the inquiry form on the page with your:
1. Name
2. Contact information
3. Vessel dimensions
4. Insurance & registration info
5. Storage request details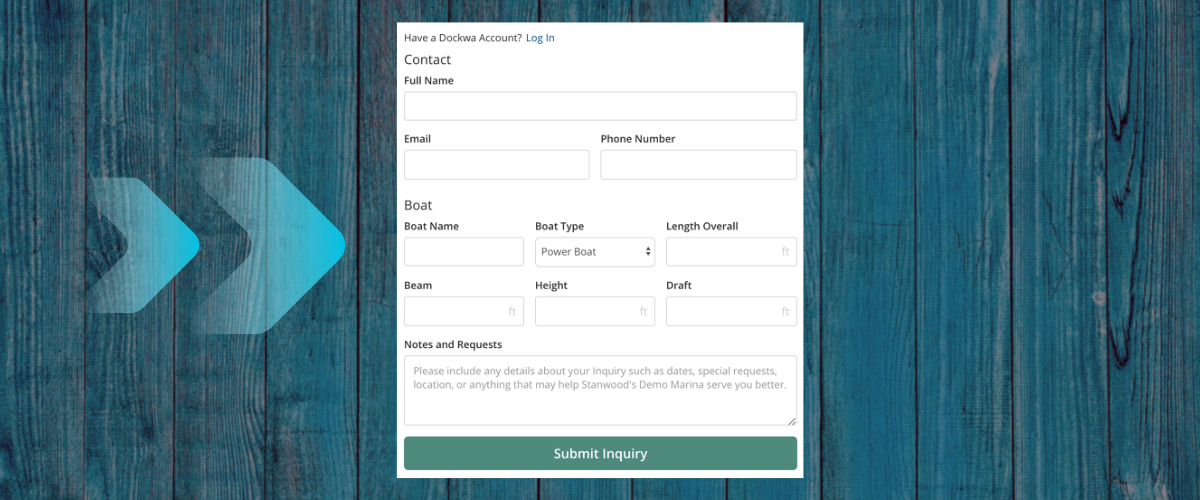 Submitting a long-term inquiry does not secure you space at a marina: the marina will be instantly notified of your inquiry and reminded each Monday. If the marina can accommodate your boat, they'll get in touch, if they don't they'll decline the inquiry.
Once things are in progress, the marina will use Dockwa to email you a secure link – click on the link to securely sign and pay for your contract online in minutes.
Make Wake
With Dockwa for transient slips, marinas typically respond to reservation requests quickly – sometimes immediately using Dockwa AutoConfirm, but more typically between 15 minutes to a few hours. With Dockwa Seasonal Inquiries, marinas are shifting boats around or freeing up space as previous long-term guests move on, so they may take longer to respond.
Floating Around
You'll notice buttons like the one shown below on marina websites outside of Dockwa, but are using the same form and backend software – which means that inquiring about transient, seasonal, and annual dockage is super easy.

Know a marina that should be on board Dockwa? Shoot me an email – becky@dockwa.com – or send your marina manager this link to learn more and get in touch with us themselves.