$2500 in Free Dockage Going to a Good Home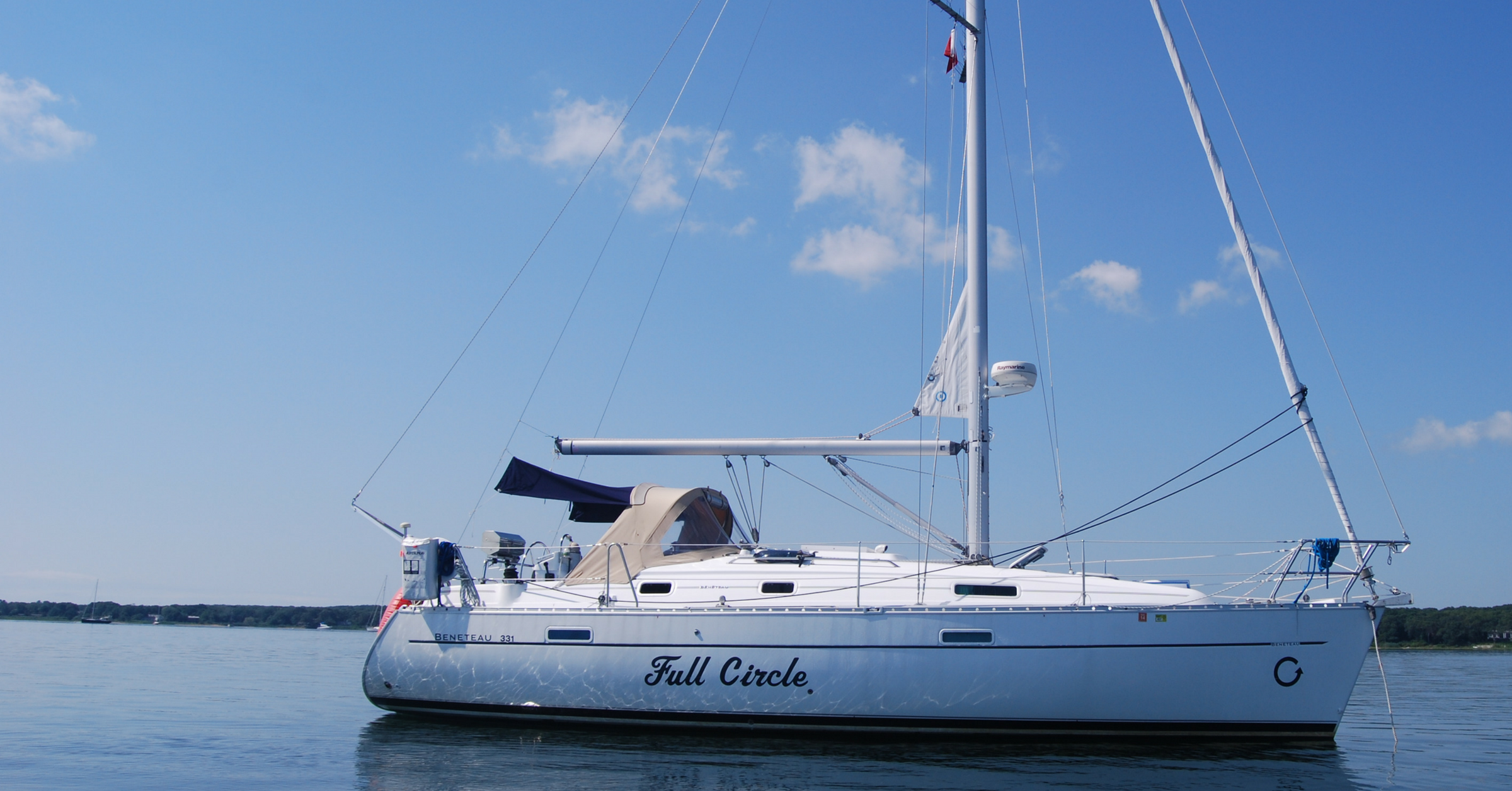 It seems that every time we've run a giveaway, karma has intervened and rewarded a boater who has given back to the boating community, and the Dock Free 2017 giveaway was no exception. (Perhaps the underlying theme is that time on the water brings that out in people?)
Our hearty congratulations go out to Michael S. from Mount Sinai, NY! Read on to learn where Michael sails and how he gives back to the sailing community.
Sailing Full Circle
Michael S. hails from Mount Sinai, NY. Not for the faint of heart, Mount Sinai, is just east of Port Jefferson Harbor, which reportedly sees up to 7kts of current ripping through the 150'-wide passage.
Swift water isn't a concern for Michael. A life-long boater from Northport, he grew up on powerboats, rowboats, and fishing boats with his father, and bought his first sailboat in 1971 at the age of 21: a Venture 15 catamaran. "I still have scars from that boat – it could take a dive over 4' waves and bring you from 20kts to zero."
Once Michael met his first mate, "my wife was tired of being wet and cold all summer so we upgraded to a Venture 21'. We sailed it for three years raced one race and came back with a Pace Ship 23 the next week." Several boats later, Michael frequently sails his Beneteau Oceanis 331 Full Circle, singlehanding with Mia, a four-year-old Havenese who loves life at sea: "She's been sailing since she was a puppy. She's better on the boat than she is at home!"
Michael loves racing just as much as he does cruising – among his stories is the AMF Paceship 23' he raced for 25 years and the many 'Round Long Island Regattas he's participated in ("It's either no wind or hurricane -force winds.") In the four years since his retirement from the printing industry, he's ramped up his time on the water doing both.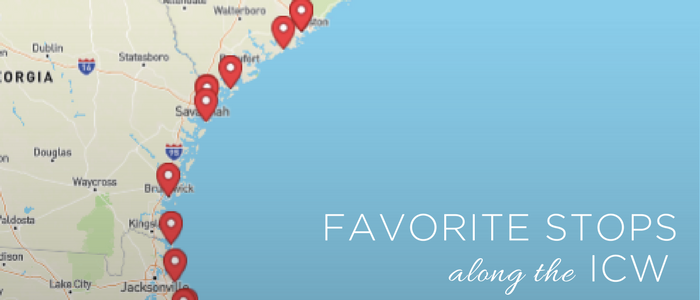 Sailing Communities
Michael quickly earned three ASA instructor certificates as well as his Captain's license four years ago, and began coaching the The Stony Brook School (a private college prep school) sailing team the following year. After decades of racing, he's still got the bug:
"Stonybrook is planning on getting two J80s, so I have to learn how to sail all over again! Because the J80 is fractional rigged and sails on its mainsail, main trim is much more important than it was on the Alberg 30s we use in the keel boat program. It's going to be fun for me, it'll be a new sailing experience for a while."
His students are as passionate as he is about the sport. "Last year we began prepping the boats March 6. We were out sailing the second week of march in 25 knots and 4-foot seas in brutal cold — the only time I've ever double-reefed the Albergs." On their 200-foot dock the Stony Brook School Dingy team has 18 420s, and five support boats: Boston Whalers, Grady White and Aqua Sport. The Keel Boat program sails three Alberg 30s, a Morgan 34 and a Tartan 34. A Saber 36 power boat is also used for support. In praise of the sailors he coaches, he adds, "In hard sailing conditions, you need a good boat and good people. The crew makes all the difference."
Michael is also a member and past Commodore of the Mount Sinai Sailing Association, a family-oriented club on the northern shore of Long Island with a sizable cruising and racing program."High-quality sailors come out of this group," he adds, sharing names of high-profile sailors to come out of MSSA. Michael joined in 1978 and has been a member since, crediting their focus on family activities and community. He now helps organize and run the Race Committee for the MSSA's American Cancer Society Regatta. With anywhere between 35 to 50 boats racing, this event has raised more than $1.5 million for the ACS in its 37 years.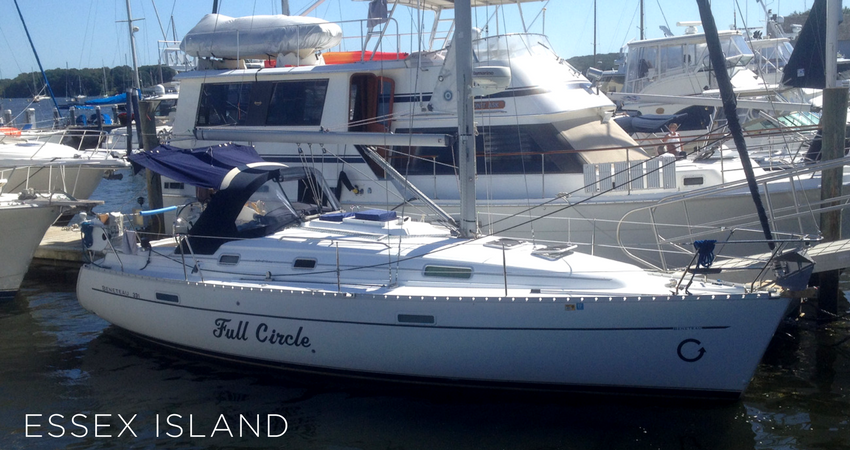 Cruising Long Island Sound
Where will Full Circle head with $2500 in dockage? Once out of Mount Sinai Harbor, Michael often stops at the Brewer Marinas in Essex and Westport, and then goes where the wind takes him.
Generally I'll visit any place on Long Island Sound. This year my plans include at least Essex Island, Stonington, Gilford and Branford — they have amazing fireworks display on one Friday night – and to Block Island as part of our longer cruise.
Racing cuts down on some of his cruising because he can't be away for more than a week, so he also has plans for shorter cruises to Sag Harbor, Greenport, Sterling Harbor, and Oyster Bay. He's a long-time fan of the Labor Day Weekend charitable concert at the Huntington Lighthouse, which raises money to maintain the historic monument. Donations are collected from the boats in the harbor by volunteers in a runabout. Two years ago more than a thousand boats tied up to view the spectacle (last year the weather cut in to the attendance). Michael recommends you get in Friday night if you want a prime location, but really there are no bad locations.
A cruiser, racer, instructor, and philanthropist? It's safe to say we're looking forward to cheering Michael on as he makes the most of his 2017 boating season. As Michael said of being out on the water, "It's my life... It really is an obsession." We're sure many of you Dockwa boaters can relate.
Stay tuned for more giveaways – create your free Dockwa profile to get giveaway notifications, and follow us on Facebook, Twitter, and Instagram. Thank you again to BoatUS for joining us in offering this giveaway to our boaters!
Love boating in Long Island Sound? Start reserving your slips and moorings!