The next time you set a course for Newport, we encourage you to go beyond the dock. In this article you'll find our top choices for marinas, restaurants, and entertainment options to explore and see precisely what this waterfront destination has to offer.
Marinas
At Dockwa, we host approximately 52 marinas in Newport and its surrounding areas. Here are a few of our favorites located near the historic Thames Street, the nerve center of the "City by the Sea."
The Newport Yacht Club is one of a myriad of attractions in downtown Newport that make Newport one of the finest yachting centers and destination resorts in America. The Club is located in the heart of it all, surrounded by restaurants, shops, marine facilities and services, historical sites, entertainment venues, sporting events, and other features that attract thousands of visitors to Newport all year around.
This award-winning, first-class marina is conveniently located amidst the bustling downtown area. With shoreside activities, tours, galleries, locally-owned shops, bars, and world-class restaurants, you're steps away from the action. They staff their marina with a professional team that makes your docking experience safe and straightforward. In addition, they boast amenities such as tie along floating docks, a private marina area with a grill, wifi, and showers.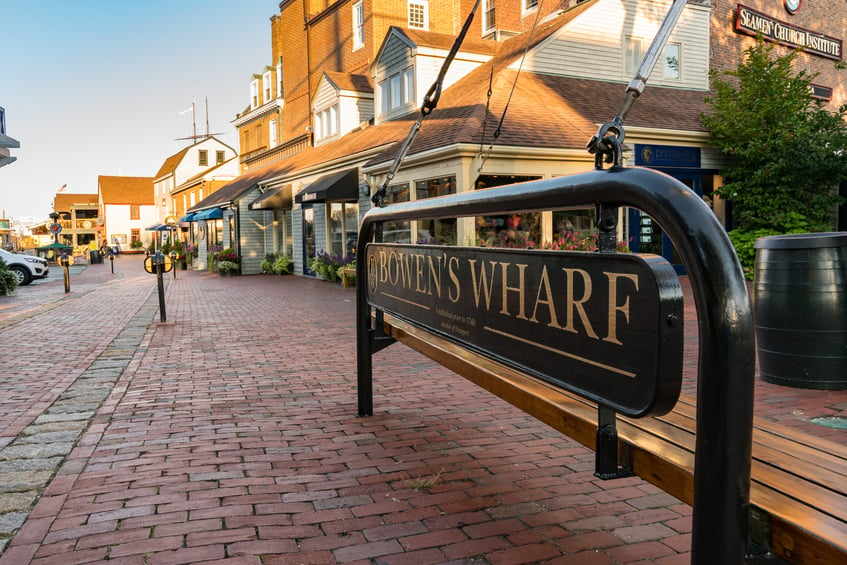 Situated on Goat Island, surrounded by the picturesque Newport Harbor and Narragansett Bay, Gurney's Newport Resort & Marina offers the seclusion of a private island while being a short walk from the heart and history of the charming waterfront cobblestone streets of Newport. Their waterfront hotel is located by the area's abundant attractions and activities, including excellent restaurants, landmark mansions, museums, vineyards, golf courses, beaches, state parks, scenic walks, musical and theatrical performances, cruises, and more.
Restaurants
There are dozens of restaurants in Newport, from wineries to dives and fine dining experiences, all fit for any budget. Of course, they're all suitable selections no matter where you plan to dine, but just in case, I've listed my top picks below.
Drawing inspiration from Newport's Stoneacre Estate grounds, Stoneacre Garden is a comfortable blend of novelty, whimsy, nostalgia, and elegance. Set back from the hustle and bustle of Thames Street and immersed in mature gardens, the beautiful scenery offers a natural ambiance and lush vibe for an al fresco experience in the Courtyard and Terrace Bar or indoor dining in The Greenhouse.
Go For: Brunch

Menu Highlights: Classic Lobster Benny, Chicken & Waffles, Passion Ginger Mimosa, Berry Cooler, Dante's Inferno
I'm already a sucker for eggs benedict, and it's just that much better topped with butter-rich, juicy chunks of lobster. Chicken and waffles tend to be a little heavy for breakfast, but the Stoneacre Garden's is light, tart, and sweet with a bit of heat. Their take, which they serve with tangy lime butter and a chili maple syrup, hits all the right notes.
While you can't go wrong in pairing your meal with any of their brunch cocktails, the Passion Ginger Mimosa and Berry Cooler are not-so-typical, ultra-refreshing drinks to try on a hot summer day. If you prefer your beverage to have a little kick, Dante's Inferno, which blends chili-infused tequila with blood orange and strawberry, is the perfect combination of sweet and spicy.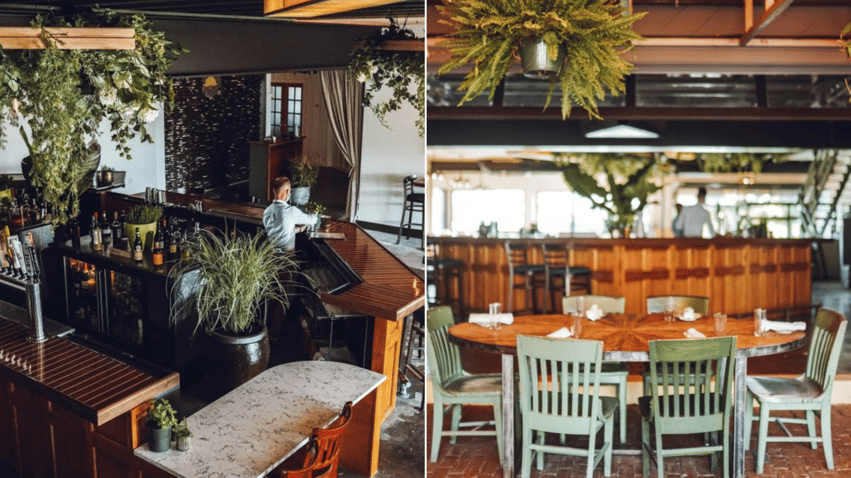 Renowned for its innovative cuisine, Clarke Cooke House is legendary as the heartbeat of Newport, RI. Whether local or visiting, the Clarke Cooke House is an unparalleled, quintessential Newport experience.
Go For: Brunch

Menu Highlights: Brioche French Toast, Steak and Eggs, Espresso Martini
After a long night out, all I want is French toast. Clarke Cooke House uses buttery brioche bread to make theirs and serves it with a side of smoked bacon, fresh fruit, and real Vermont maple syrup. It's comfort food at its finest.
Steak and Eggs is the only way to go if you're in the mood for a hearty breakfast. You're in for a treat if you order this menu item as they serve their wood-grilled flatiron steak with an egg benedict and sauce béarnaise.
I can't function without my coffee in the morning, so if an espresso martini is on the menu, it'll eventually make its way onto my table. Upon request, they'll add Bailey's, which adds an extra bit of creaminess.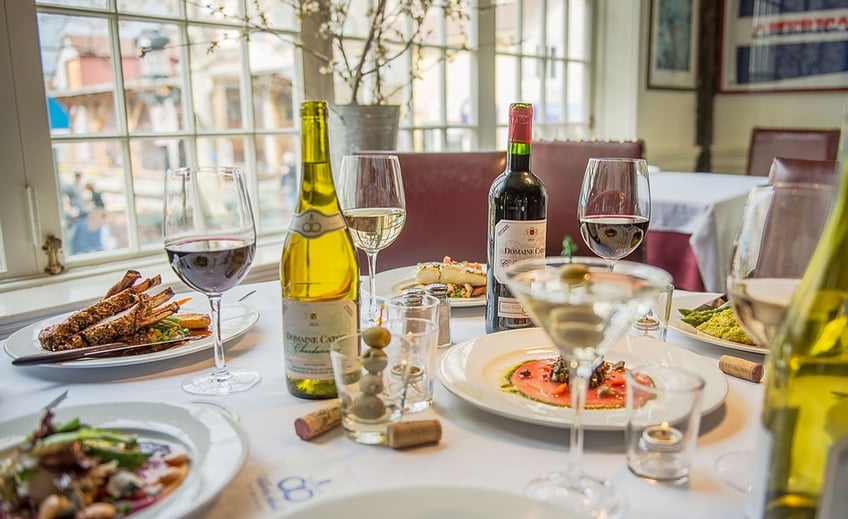 Newport Vineyards is a beverage and culinary destination that blends award-winning wine, fresh craft beer, farm-to-table dining experiences, and unique events situated on over 100-acres of preserved farmland. Experience a touch of Napa just minutes from Newport, RI.
Go For: Lunch or Dinner

Menu Highlights: Newport Sea Salt Pretzels, Smash Burger, Pork Belly Tacos, Beer or Wine Flights
Newport Vineyards does not hold back when it comes to its farm-to-table cuisine. There are few items on the menu that don't feature an ingredient from a local farm or small business. Their extensive list of craft beers and wines can make selecting the perfect accompanying beverage a little tricky, but you can choose any four to sample based on your taste by ordering a beer or wine flight.
I like to snack whenever I'm having a beer or glass of wine. The Newport Sea Salt Pretzels, which are dusted with sea salt crafted from our friends Matt and Tami from Newport Sea Salt Co., are perfect just for that. They serve the pretzels with a creamy cheese dip and house-made honey mustard. If you want a more substantial meal, the Blackbird Farm Pork Belly Tacos are an excellent choice, but nothing goes better with a beer than a burger.
The Smash Burger's grass-fed ground beef patty, which comes from Portsmouth, RI's Aquidneck Farms, is topped with cheddar cheese, onions, house bacon, lettuce, special sauce, and bolo. If you're feeling especially sinful, make it a double.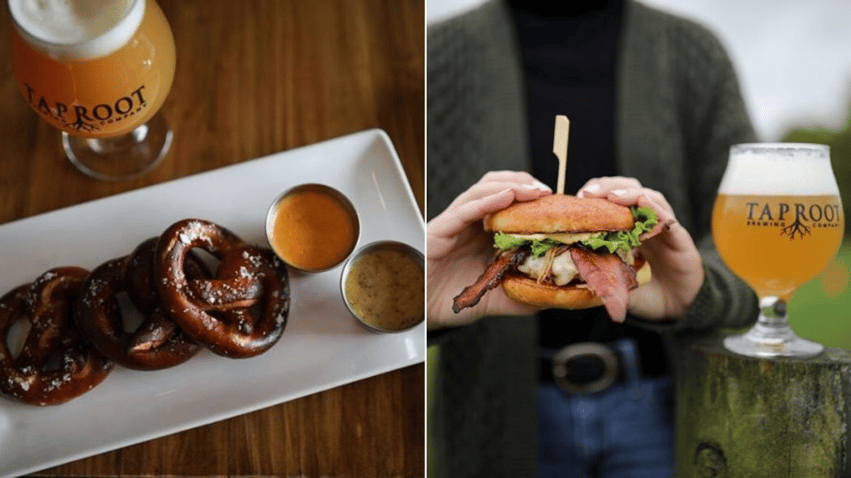 The Grill at Forty 1° North is an exclusive dockside restaurant designed to deliver a fresh, upscale dining and entertainment experience while providing a unique and serene respite from Newport's bustling waterfront scene.
Go For: Dinner

Menu Highlights: Squid Ink Spaghetti, Crème Brûlée, Txakolina
When I'm enjoying a meal by the water, it's a given that I'm ordering a seafood dish, and I'm still dreaming about The Grill's Squid Ink Spaghetti. It's a generous helping of squid ink pasta tossed in a uni butter sauce with scallops, calamari, and shrimp. It literally tastes like the Sea.
Whether you're in the mood for the 32oz, 45-day Dry-Aged Prime Ribeye or Alaskan King Crab Legs, The Grill at Forty 1° North has well over a hundred bottles of wine to accompany your meal. I enjoyed the Txakolina, a citrusy, slightly sweet, and dry Rosé, but I suggest you speak with their in-house sommelier for a personalized recommendation. For dessert, I rounded out my meal with a classic Crème Brûlée.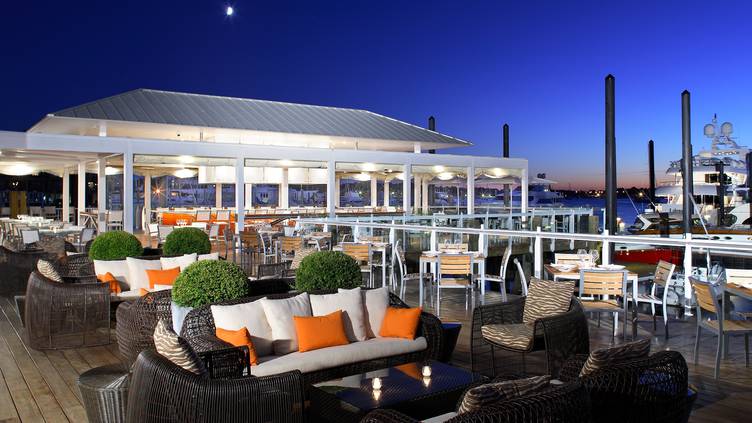 Situated dockside in Newport Harbor, the Reef is a waterfront restaurant serving international cuisine inspired by the travels of sailors to ports around the world, with a drink selection to suit every taste. At the Reef, they believe every day can be a good one when you're surrounded by the sights, sounds, and flavors of the Sea.
Go For: Dinner or Drinks

Menu Highlights: Connecticut Lobster Roll, Strawberry Mule, Mango Unchained
If you're dining at a restaurant in New England, a lobster roll is a quintessential dish. It's practically a crime if there isn't one on the menu. It's so common it's almost not worth mentioning, but for The Reef's Connecticut Lobster Roll, I'll happily make an exception. Imagine chunks of perfectly poached lobster tossed in warm garlic butter then stuffed in a toasted brioche bun. Now take a bite.
You'll have a good selection of drinks to choose from while you enjoy your meal and listen to the live music selection. I've recently been loving Moscow Mules. The Reef makes one with a strawberry shrub, which gives it a tongue-smacking taste. If I had to include another cocktail with a kick, it'd be Mango Unchained. It's your typical margarita, but with mango, orange, and jalapeño.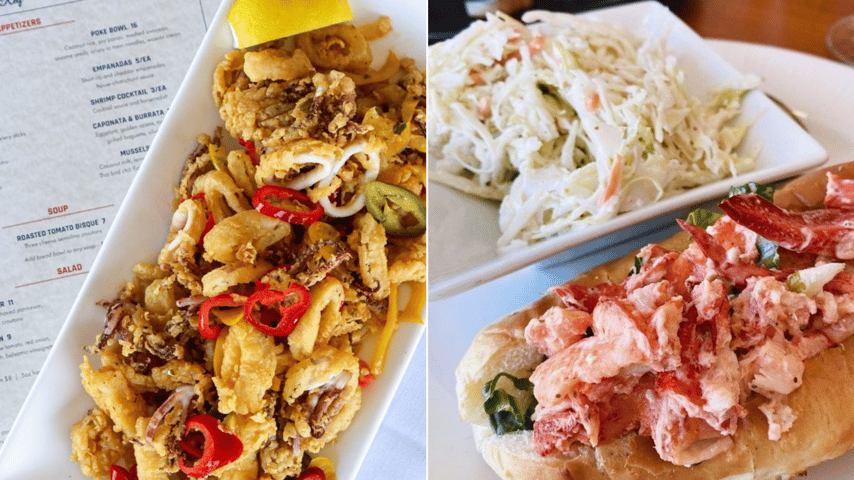 Exploring
Whether you plan to catch some rays at the beach or buff up your art history knowledge, there is something for everyone in Newport.
Named one of the Top 10 New England Beaches, Easton's Beach is a must for any beach lover. Discover all Easton's Beach offers throughout the year, from their famous snack bar, aquarium, historic carousel, and wintertime beach bounce.
Pro Tip: Street parking is free on the weekends.

The Newport Art Museum was founded in 1912 on the belief that arts and culture can bring diverse groups of individuals together, which ultimately promotes civic engagement and strengthens the social fabric of our communities. This core belief continues to guide the Museum's direction today. Their mission is to share a diversity of art and experiences that spark reflection, inspiration, discovery, and connection within the Newport community and beyond.
Gansett Cruises offers one-and-a-half-hour narrated harbor boat tours and sunset cruises on Narragansett Bay. Cruise in comfort as you enjoy a scenic tour of Newport and Jamestown. Sip on Rhode Island's favorite cocktails, mocktails, beer, wine, and more while you cruise.
Pro Tip: Get there early to get a seat on the top deck. It offers the best views of the harbor.
Whatever your interest–the luxurious lives of the rich, fashion, decorative arts, technology, architecture, landscapes, or family history–you'll find it at the Newport Mansions. If it's a nice day, you can also explore The Breakers, The Elms, Marble House, and Green Animals Topiary Gardens.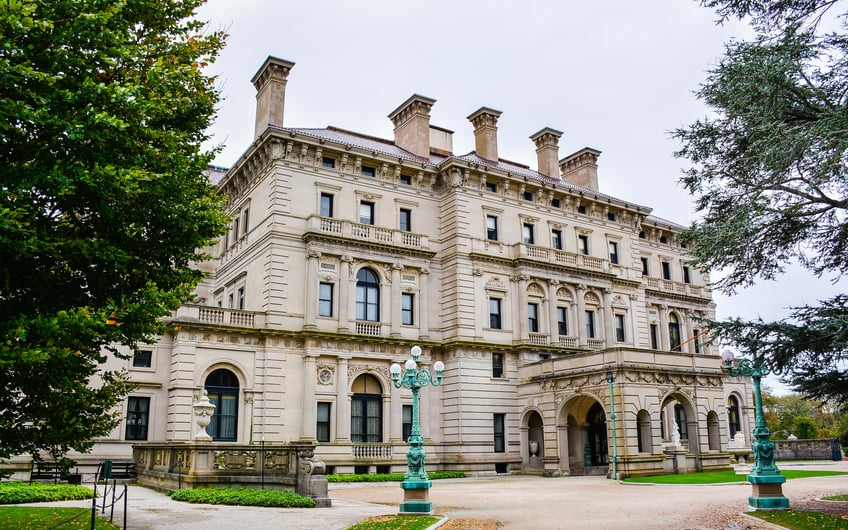 Since opening in 2005, Scooter World is committed to giving its customers a pleasant experience while exploring the city. They offer various vehicles to rent, ranging from bicycles to the new 3-wheeled scooter, the ultra-popular Scoot coupe.
Pro Tip: After you've rented your scooter, take a trip down Ocean Drive. This scenic drive offers the best views of Newport's southern coastline.
Festivals
If you're a music fan, you know about the Newport Folk and Jazz Festivals. But how much do you know about the organization behind them? Newport Festivals Foundation, a 501(c)(3) non-profit organization, was established in 2010 to expand the impact of its festivals by supporting music education programs year-round across the country. NFF believes every person deserves access to music education, regardless of socioeconomic status. NFF's ultimate mission is to foster the legacy of its festivals through educational initiatives that celebrate innovation while preserving the deep traditions inherent in Jazz and Folk Music.
Due to COVID-19 capacity restrictions, Newport Folk will be doing things a little differently this year. They'll be extending their dates to present two unique 3-day events of surprise performances, storytelling, and workshops at Fort Adams – July 23rd through July 25th and July 26th through July 28th.
On July 30th, 31st & August 1st at Fort Adams, Newport will host their annual jazz festival. 3-Day and single day tickets are available as well as single day child and discounted student tickets.
This summer, we're teaming up with the NFF to raise money for the cause and give music lovers everywhere a chance to give back. Make a donation directly on their website here. If you're one of the first 100 people who make a donation of $99, Dockwa will give you a limited edition, commemorative burgee. Please include in the "Memo" section the word DOCKWA.
Dockwa is also going to match each of these 100 donations.
You'll receive your burgee by mail.

Or, if you're going to be at the festival and want to fly your burgee there, denote DOCKWA PICKUP in the memo field of the donation to arrange a pick-up during the event.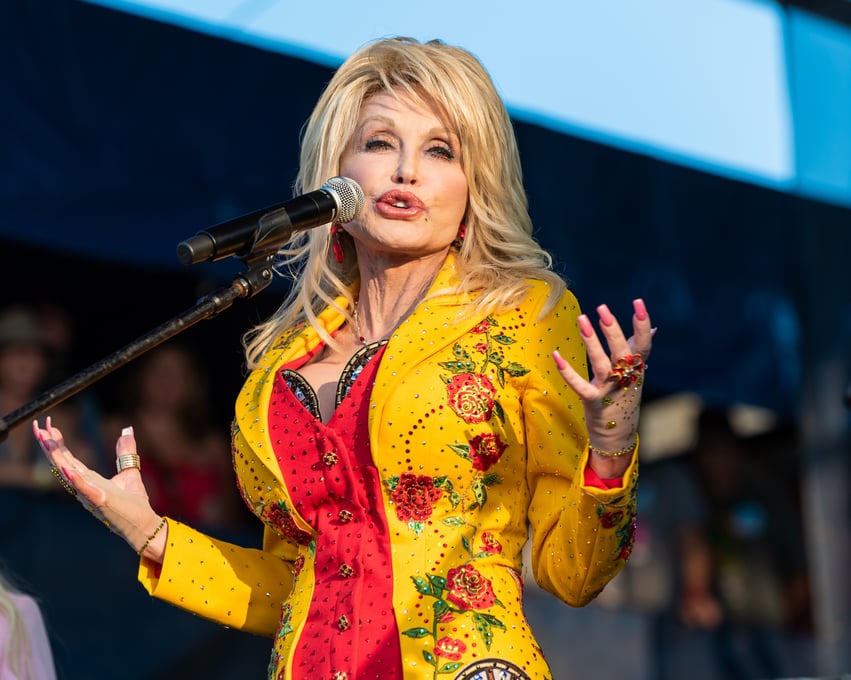 Stay up to date with our blog and join the conversation on Facebook, Twitter, and Instagram.