Last Spring we were in town exploring the Magic City, so I visited some of the boating destinations in this lively Floridian haven. Read on for a quick take on some of Miami's best marinas, and learn more about each one on their Marinas.com profiles!
Ed. note: This post was originally published in May 2017 and updated in August of 2020 to highlight our new marina partners in Miami!
To skip down to see the top Miami marinas on Dockwa, click here.
Know a Miami marina that should be on board? If you see something, say something: email becky@dockwa.com with your suggestions.
New to Dockwa? Create your free boater account today: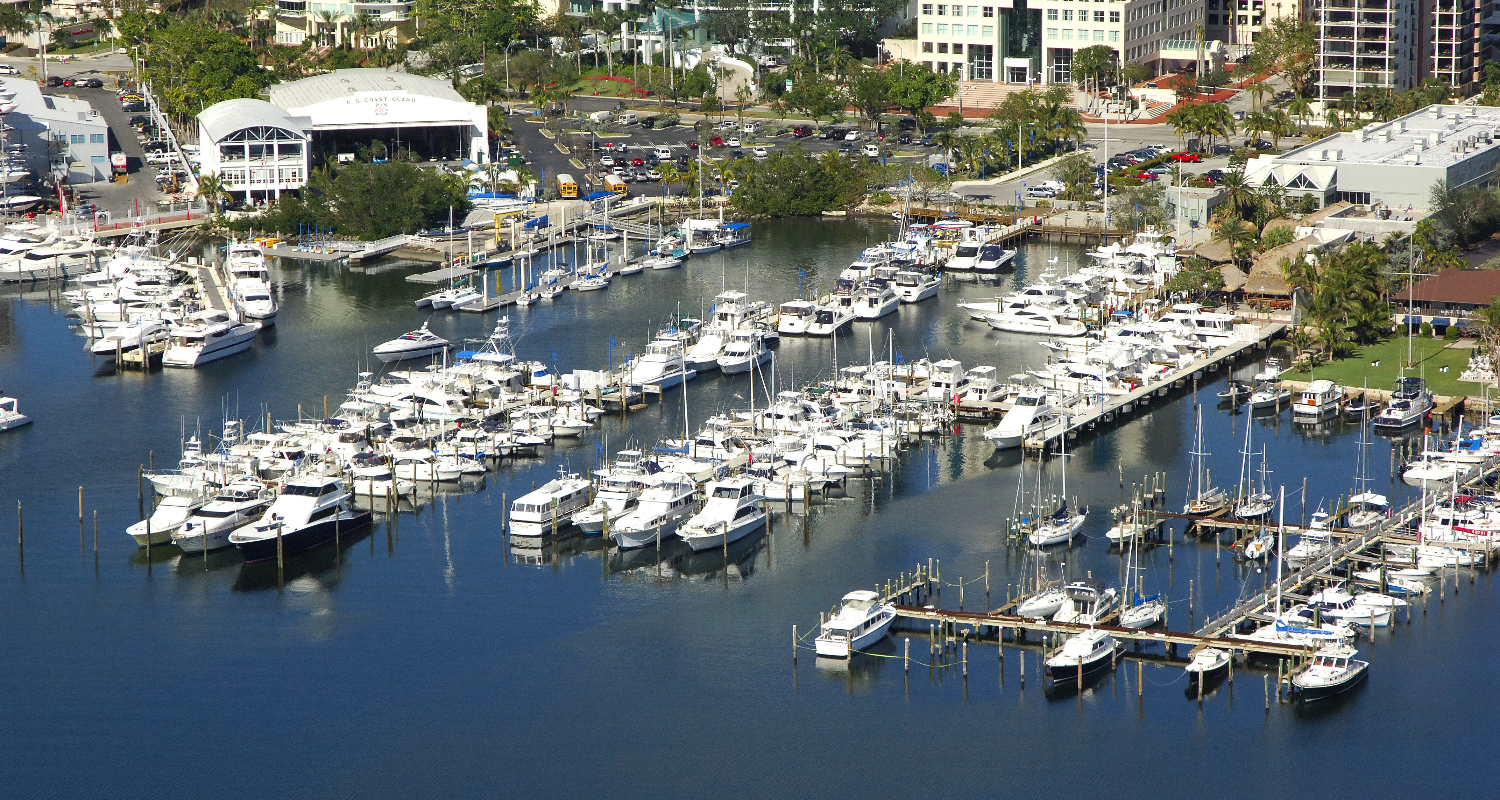 Exciting things are happening at Prime Marina's Miami location. With 114 wet slips able to accommodate vessels up to 100', as well as in-slip electrical and water hook ups, Prime Marina is more than well-equipped as-is – but they're not stopping there.
I met up with Enrique, the Marina Manager, and learned about the existing facility and nearly-completed construction. His team had only just moved into their new offices the previous week, but the new on-site sushi restaurant Sushi Maki and Starbucks were already in full swing. (Pro-tip: Guests tied up at Prime Marina get free delivery from Sushi Maki to their slip!)
If you're into racing and get to catch up with Enrique during your stay, ask him about his experience! He's got plenty of racing under his belt, and coaches a team that will be racing in the 420 Triple Crown this summer.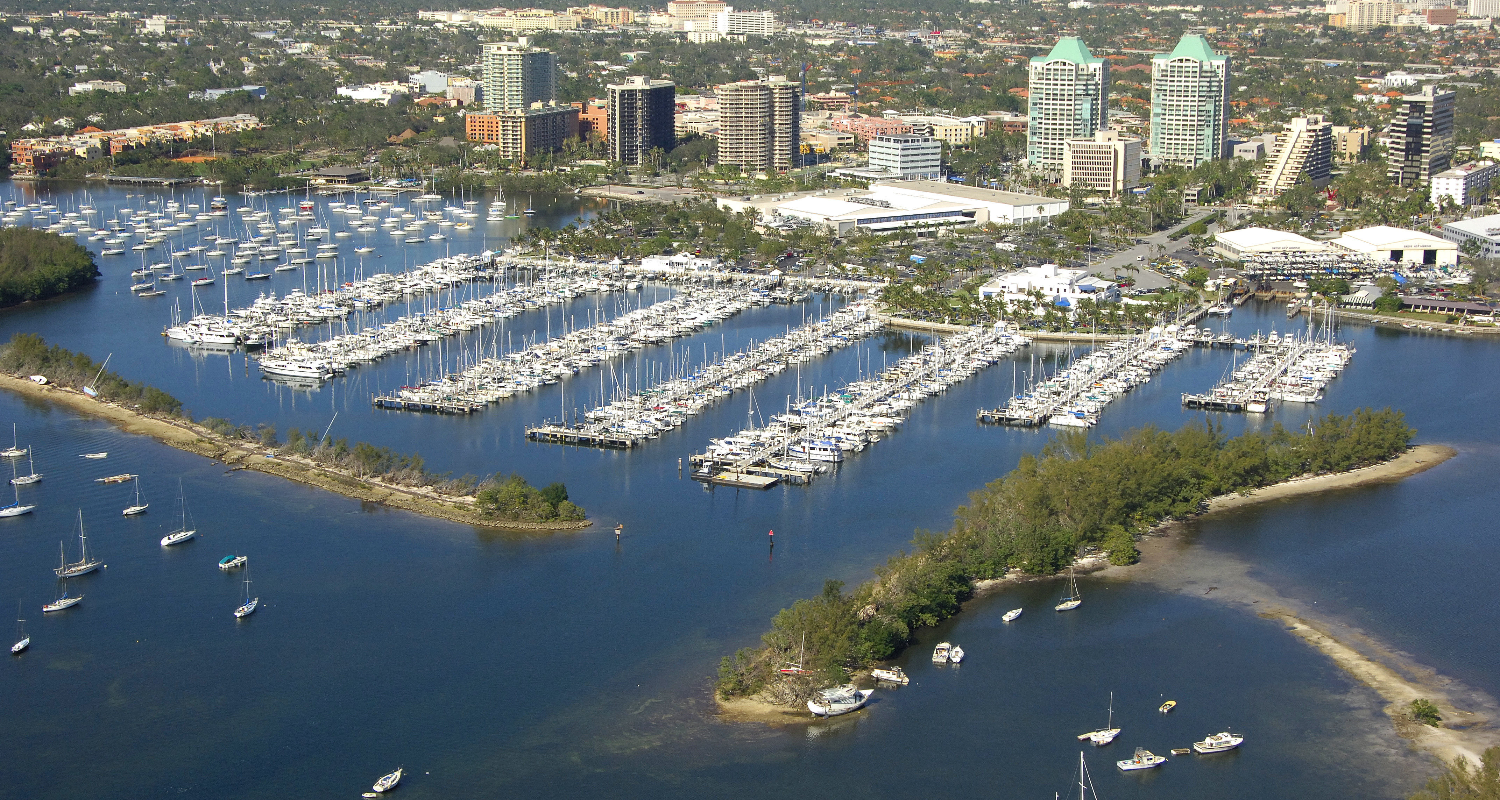 Just a few blocks down the street from Prime Marina and a familiar sight to any sailor who's raced in Biscayne Bay, Dinner Key Marina in Coconut Grove is another beast of a well-run operation. The staff here manages 480+ slips as well as the 200 moorings just outside the marina.
While already an excellent facility, recent improvements abound and more are on the way. The dinghy dock is less than a year old, and their office building less than two. If you're lucky, you'll get to meet Stephen, who runs the show for the City of Miami's marine facilities, and Edward, the shuttle boat captain. (Pro-tip: For any boat on a mooring, slip 7-18 – that's pier 7, slip 18 – is kept open for you to shower or do laundry. )
Some fun history about Dinner Key: The docks originally served as base of operations for the Clippers, Pan American Airways' flying boats! Read more in their Marinas.com profile.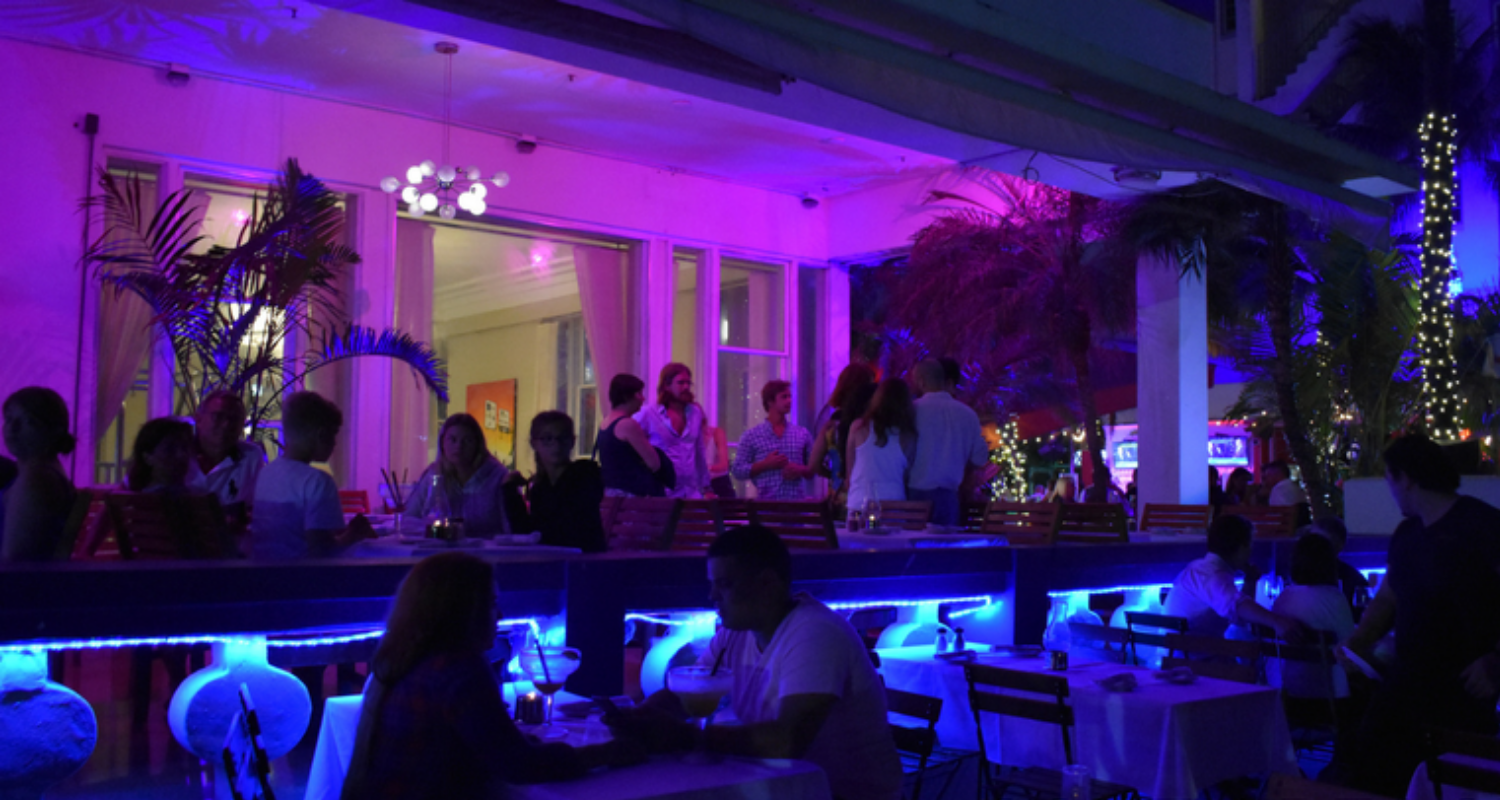 Miami by Night
While in Miami I was lucky enough to meet some excellent tour guides. From stand-up comedy at The Speakeasy in "hipster" Coconut Grove to South Beach for the requisite tourist experience of feeling incredibly under-dressed, there's something for everyone in Miami. Even if you're not the South Beach type, it's worth going on a stroll to take in the vibe, the architecture, and, of course, the beach. When it's 11PM and Boston bars are an hour from closing, Miami is just getting started.
Day or night, locals are quick to point out the steps where Versace died a decade ago, after crawling down Ocean Drive from where he was shot. Grim legend, but legend nonetheless.

Pelican Harbor Marina
On my way north to Fort Lauderdale, Pelican Harbor Marina caught my eye from the road. Even after hours, friendly faces greeted me – some residents, some boat club members there to take out kayaks. I did a quick dockwalk on the Marinas.com Facebook page, taking in the marina building, beach, and a view of the harbor where Pelican Harbor keeps several moorings. Also on-site and noteworthy is the Pelican Harbor Seabird Station, a wildlife rescue and rehabilitation center that despite its name, accepts all injured wildlife be they mammals, reptiles, or birds, 24 hours a day, 365 days a year.
Thanks to all the boaters and marina teams in Miami for showing me the town!