The Marina Marketing Funnel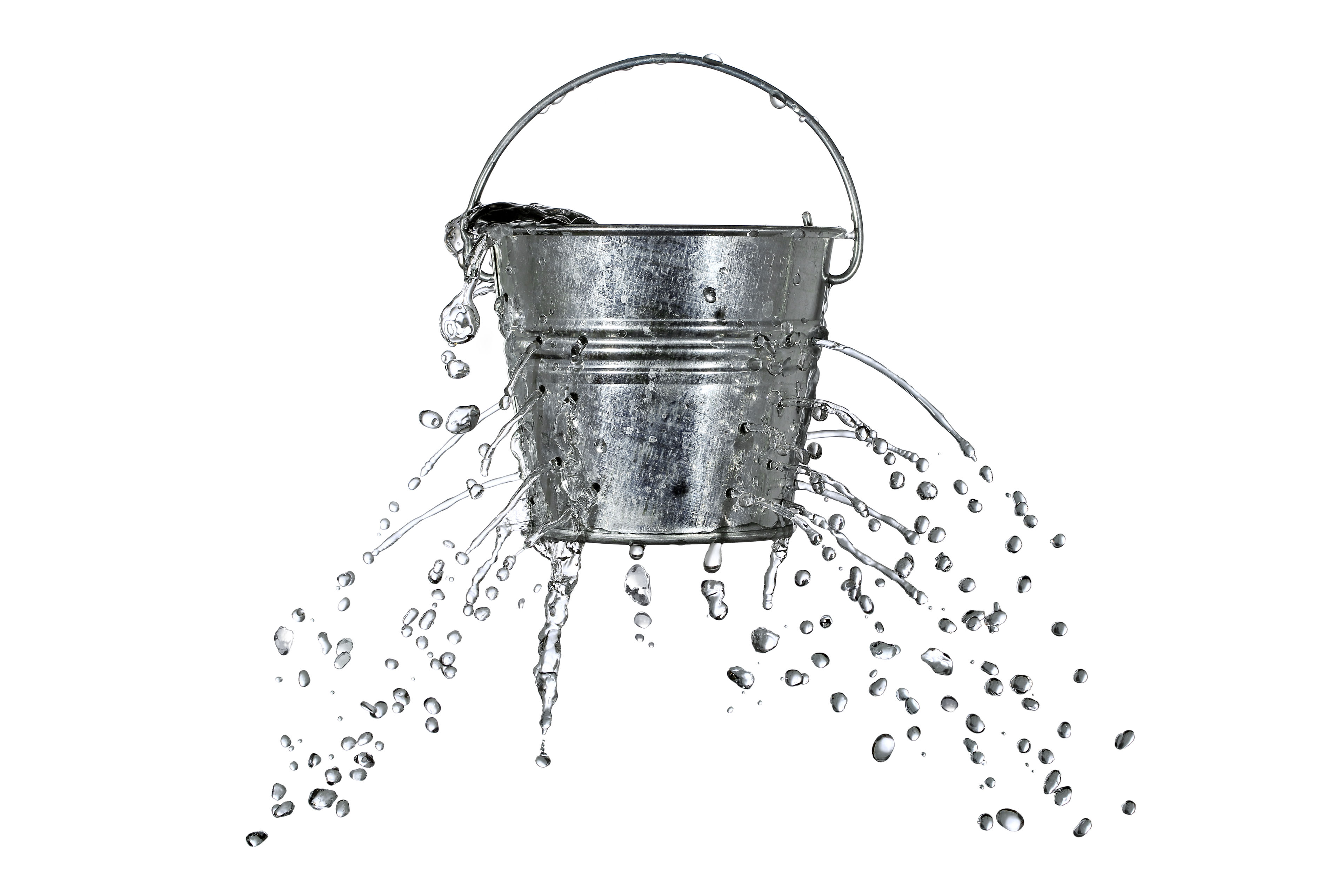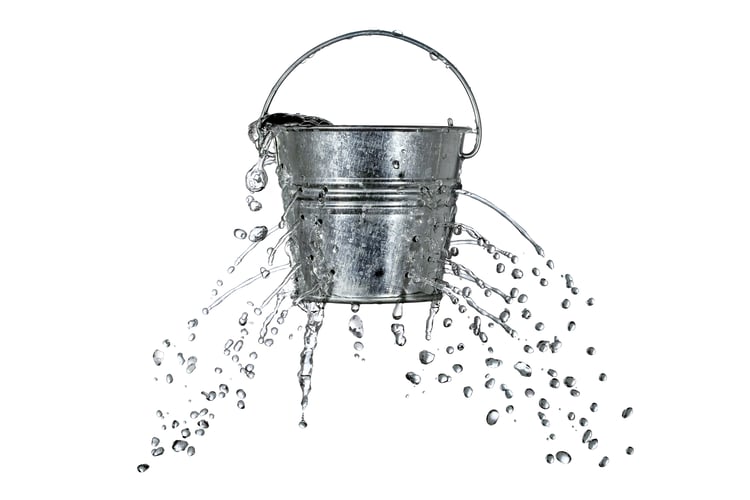 It's been a great past year for me at Dockwa. I've thoroughly enjoyed working with marinas all over the country. I've learned a lot about the marine industry. Many of the challenges facing marinas weren't apparent to me as a lifetime boater, so it's been eye-opening to say the least.
Much of my focus in working with our marina partners this past year is marketing strategy and tactics. These conversations quickly dive into the individual marketing tactics that a marina owner employs to grow his or her business. These tactics vary, but it's safe to say that after pulling back the curtain of many marinas operations, I've seen a lot of traditional marketing methods being employed, and not a lot of experimentation or "next generation" marketing tactics methods being leveraged.
One place I've found where most marinas should focus their attention is in nailing down and understanding their marketing funnel. Before you can focus on marketing tactics, you need a plan and strategy in place that will deliver results. Building and understanding your marina's marketing funnel is the first step toward a successful marketing plan. It will enable you to focus on those areas that are most important or need the most attention.
Before we get any further into this, let's take a step back and look at what I mean when I refer to a "marketing funnel."
A funnel, by definition, is wide at the top and narrower as you reach the bottom. Therefore, it serves as a good visual model to illustrate the various stages of a prospect's journey from the first interaction with your marina, to the ultimate goal: becoming a happy repeat customer. "Conversion rates" refer to efficiently moving website visitors through your marketing funnel; pulling people down the funnel from prospects (at the top) into raving, repeat customers (at the bottom).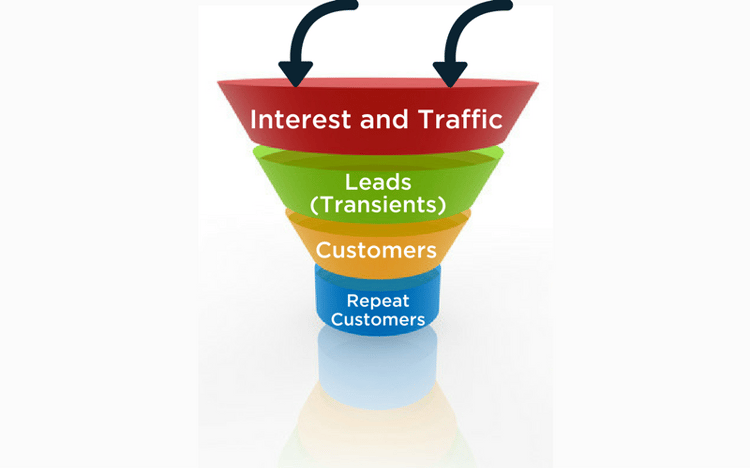 The Top of the Funnel: Interest, Traffic and Word of Mouth
At the top of the funnel, you have general interest in your marina. This can come in the form of website traffic, social media traffic and interactions, trade show booth visits, phone calls, word of mouth referrals and a host of other avenues.
From my experience, most marinas' "top of the funnel" is consumed by traditional advertising: print advertising and perhaps the occasional foray into an online banner ad or email marketing send.
These channels are ok in terms of their reach and cost, but the trouble is that it's nearly impossible to track the rate at which interested parties convert into leads and customers, which is the #1 goal for all top of the funnel activity.
There are many ways to generate more interest in your marina — ways that are modern, efficient, affordable, and at your disposal. However, the fact remains that if you have a leaky middle and bottom of your funnel, there is no point in spending any money on filling up the top of your funnel, as you're going to get $0 return on your investment.
The Middle of the Funnel: Transient Boaters and Lead Generation
Your middle of the funnel is perhaps the most important part of this whole puzzle, but also perhaps the most overlooked, especially in the marine space.
Think about it like this: if you're spending money to fill up the top of your funnel and generate interest in your marina, it's a long jump to turn your interested "prospects" (website traffic) directly into long term, happy customers.
Instead, it makes more sense to convert your interested prospects into "Leads," and then work on converting those leads into customers.
What many marinas also miss is considering how the different sides of their business relate to each other. For example: your transient boaters are your best lead source for monthly/seasonal/annual business. Your monthly customers are perhaps the best lead source for your service yard. Your monthly boaters may be the best lead source for your restaurant, events and other amenities.
The good news is that if you do any sort of transient business, you already have the start of your middle of the funnel built out!
Any marina marketing strategy should include a plan for how you first convert your website traffic and other top-of-the-funnel interest into leads and transient reservations, but then also include a plan for how to market to these leads once you have them, to convert them into monthly, seasonal and service yard customers who keep coming back.
The Bottom of the Funnel: Repeat Customer Nirvana
Converting leads and transient boaters into monthly and seasonal customers at many marinas is the job of a dedicated sales team or resource. Creating repeat customers however, and keeping your monthly and seasonal customers coming back year over year, is the job of marketing as well.
There are many tactics involved here as well, but the net/net is that you're marketing to your current customers in order to delight and engage them. Incentivizing them to return is one thing, but if you also provide fun events and exclusive offers to get them talking, your guests become your brand evangelists!
If you'd like to discuss your marina's marketing funnel with me, I'm always up for a phone call. Feel free to email me directly and we'll setup a call.