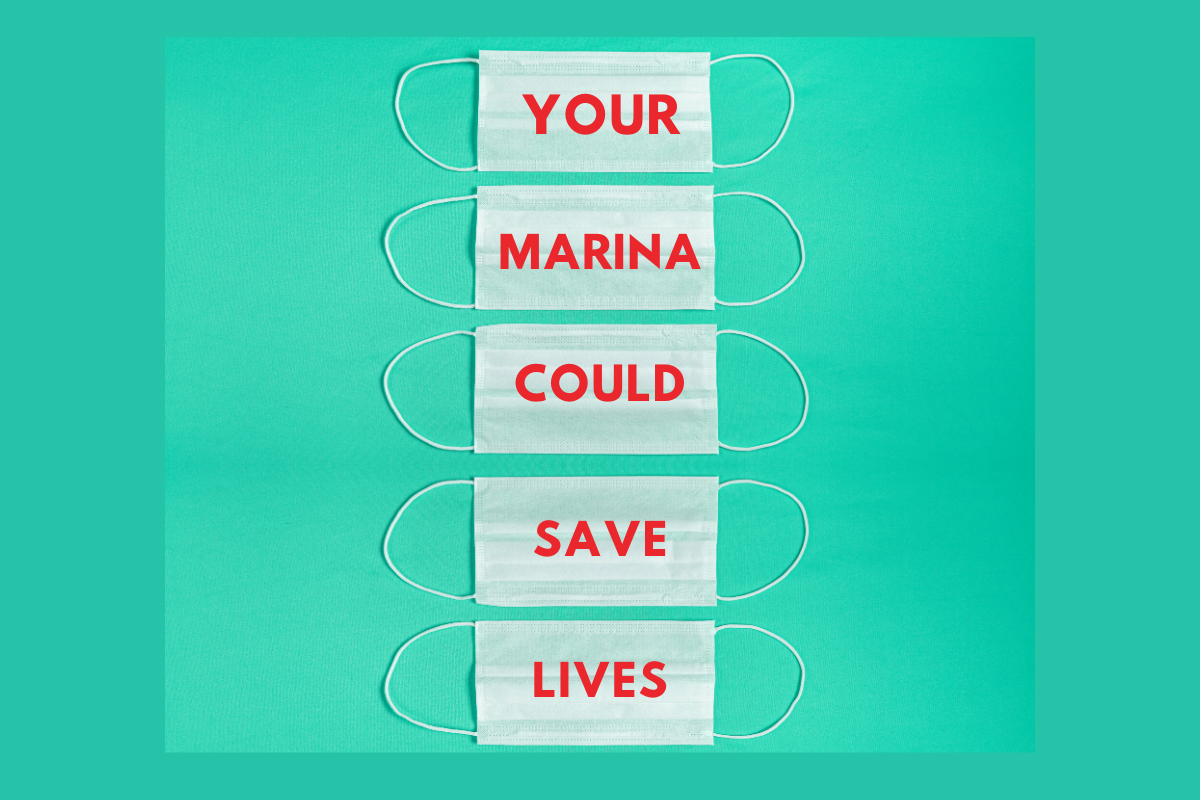 Unless you live under a breakwater, you've seen stories of nationwide PPE shortages. Consider the Good Samaritan law now extended to land: The entirety of the country's medical profession has issued a distress signal, and marinas, shipyards, boatyards, and boaters need to heed the call.
If you have any number of N-95 masks, give'em up. Yes, the government is working on mass producing more ASAP, but you, where you are, can help now. You can save lives near you now. We need to keep our health workers alive – as one stated on a recent podcast, "If we die, you die." It's not a threat, it's a simple reality.
Worth noting:
It doesn't matter if the box of masks is opened.
N95 masks have an expiration date, which you should mention but don't let the fact that they're expired deter you from donating! Public health officials have approved the use of some expired masks and supplies. Donate and let the hospital vet them.
Does one single mask make a difference? Absolutely.
Here's what to do:
Collect any face shields, surgical gowns, non-latex gloves, sanitizing gel, and especially respirator-type N95 masks

Ask boaters for theirs to add to the pile – post a sign and on social media, with an end date to the collection (hours, not days)

Do not go walking into a hospital trying to drop them off

Check your local hospital's website – many organizations have begun posting how they'll accept donations

Try to call your local hospital or urgent care facility first to ask the best course of action

If you come up empty, check the website for your county or city health department.

Barring that, call your state's department of public health

If you know front-line medical workers personally, you could text them directly to arrange a drop-off, but priority should go to those most likely to encounter patients with Covid-19, such as E.R. workers.
Other donation items your nearby hospitals may be accepting below. Be sure to clarify if they will accept open bottles/boxes of cleaner/masks/etc, as some are specifying that they will only accept donations if unopened.
Dry, disposable wipes
Masks
Homemade masks (adult and child sizes)
Eye protection including face shields and safety goggles
Gloves, non-latex, all sizes
Hand sanitizer
Household cleaning products
Bleach, alcohol or hydrogen peroxide
Disposable and washable gowns
Thermometers
Head and shoe covers


Related post: Learn what documents to keep to claim charitable deductions on your taxes.
Donated? Awesome. Tell us your story – email becky@dockwa.com.
By: Becky at Dockwa
Published on 4/2/20 1:23 PM