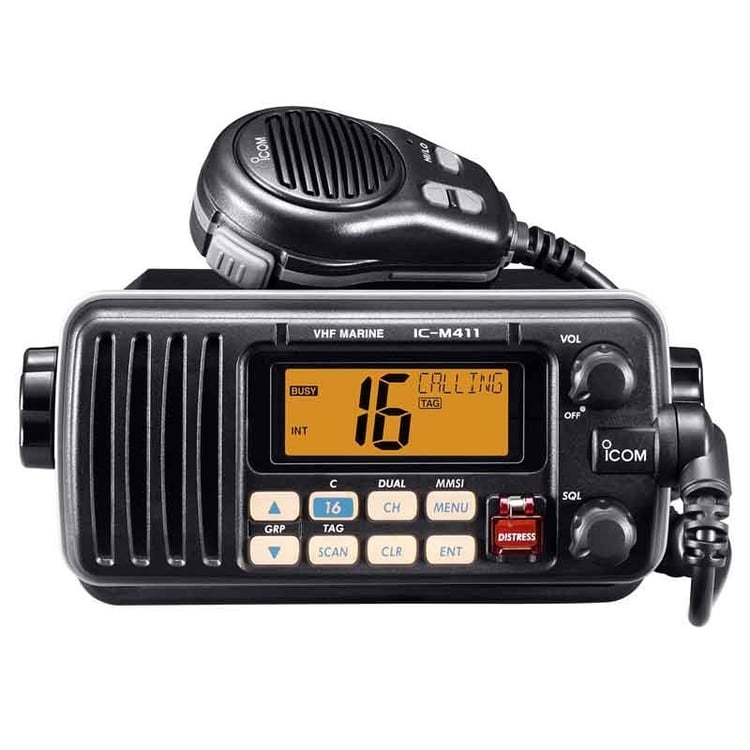 If you're a marina or yacht club that accepts transient reservations, you probably have a process or cadence of communications that you rely on to provide customer service to your guests.
If your marina is like the many others that we work with, the process probably begins with a phone call from the customer, or perhaps even a call on the VHF radio asking about space for a weekend or week long trip. You take the reservation down, the guest shows up (or doesn't) and everyone is happy, right?
What we're here to tell you is that there is a better way to provide a much better customer experience for your guest, as well an increased operational efficiency for your marina, which will save you and your staff time and money:
Automate the customer communication process.
To accomplish this, start at the beginning of the road in terms of your customer communication: when the boater books. A scalable booking process moves your reservation system away from the phone and radio, which require man hours, and toward an online approach on your website and even social media channels. After all, your customers are used to booking travel amenities online and on their phones, why should their boating plans be any different?
Next, you're going to want to think about communication just ahead of the customer's arrival at your marina. This message should include the vital, basic information about the customer's stay: including how to hail you on the radio, the approach to your marina, amenities at your marina and in town. This email should go out 24-48 hours ahead of the customer's arrival, and can be completely automated, using your branded email template: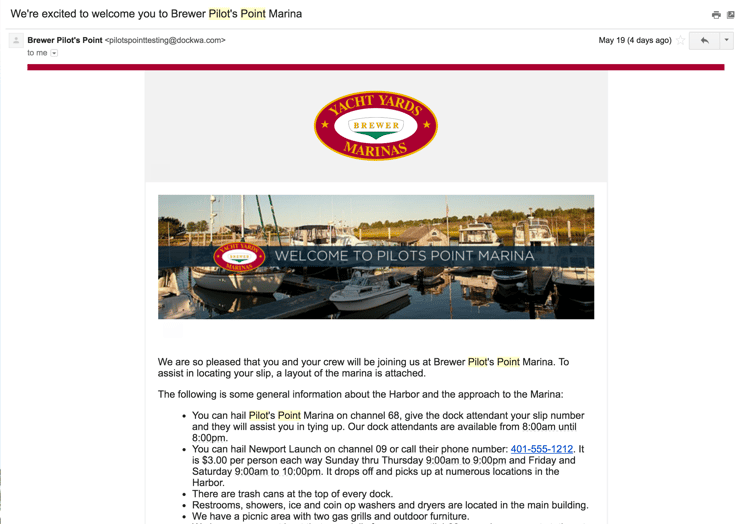 The next step is the customer's arrival and stay at your marina. This is, of course, the most important part of the whole process, where you're serving and catering to the customer's needs first-hand. Things like care packages or gifts when they arrive are great ideas (at the very least: a welcome and a smiling face!), but also think about an automated email while your guest is in port, telling them about events that are going on that week or month and top attractions.
Once the boater leaves, your job is twofold: A) Thank the guest for their visit and ask them to leave a review of your marina on ActiveCaptain, Yelp and TripAdvisor. And B) Offer them a discount if they book their next trip now or in the near future. This email can come 1-2 days after they leave, and can lead to great results, especially for guests that have had an awesome experience at your marina.
A final email can come weeks or months after a customer's stay with your marina, and should be more visual in nature: use images to trigger their (awesome) memories of their stay with you. This email can also include a promo code and ask them to book for a limited time, at a small discount.
Either way, keeping track of your customer's email addresses is a key part of the equation, and something that all marinas should practice.
Dockwa can provide a customized booking process for your website, as well as automated email communications to your guests for before, during and after their trips. Most importantly, you can start building or build upon your existing customer guest book/database and collect the guest information that really matters.
Get in touch with us and we'll happily help you make this happen.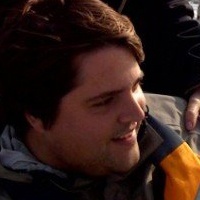 By: Adrian Mott
Published on 5/24/16 8:00 AM