11 New Marinas now taking 24/7 Slip Reservation Requests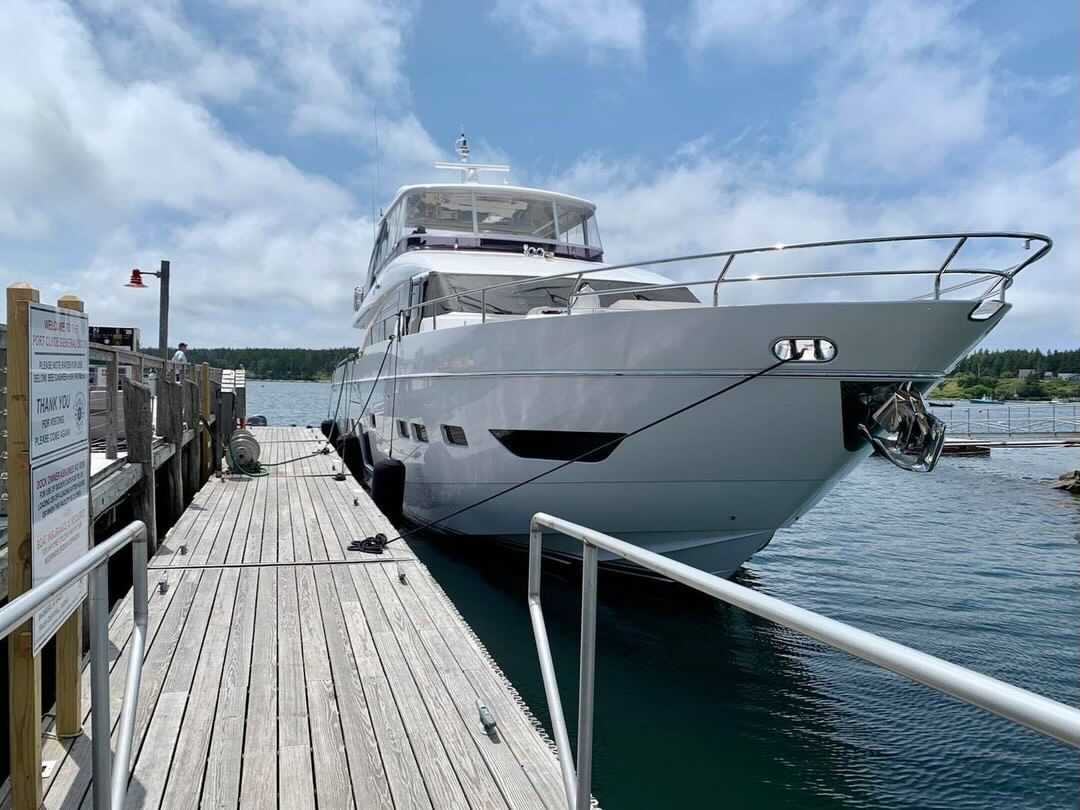 More marinas are embracing technology to make boaters happy when booking, updating floatplans, and even running a tab at the ship's store or lounge. See who's new and start your booking engine!
Smart boaters know that tech-savvy marinas will always be an easier experience with 24/7 booking inquiries, in-app messaging, cashless payments, and more. Check out the smart marina teams to ramp up this month – then reserve, write reviews for the ones you've stayed at, and spread the word.
⚓Be the first to review on Marinas.com!
⚓Be the first to review Atlantic Cove Marina on Marinas.com!
⚓Be the first to review River Cove Marina on Marinas.com
This marina is currently taking long-term dockage inquiries only, and we're into it – whatever our software can do to help make the marina-boater interaction smoother. Marina Managers, learn how Dockwa can meet your needs beyond filling your transient slips.
⚓Be the first to review South Island Docks on Marinas.com
Swoon: Hansen's Harbor walks the walk when it comes to going green. From their site:
Grass parking lots reduce the area temperature by almost 15 degrees over asphalt parking lots, and absorb storm water to prevent run off into our rivers. Garbage is incinerated to produce the power that is used at the marina. Ceiling tiles used in the store have been recycled from other ceiling tiles and used paper pallets.

The docks are built from 75% recycled materials from other docks and railroad pontoon from the area. Hansen's Harbor uses large grass buffer strips to filter rain water. Trees turn the Carbon emissions into oxygen that you breathe.
⚓Be the first to review Hansen's Harbor on Marinas.com
⚓Be the first to review Port Clyde General Store on Marinas.com
Holy smokes, these reviews! Belle Isle Marina has won over a few boaters' hearts!
We had a great stay! Jeff was super nice and helpful. Facilities were updated and clean.
Just spent about a week and a half at this marina doing a haul out, paint, etc. While this part of boat ownership is not the most fun, the staff at this marina almost make it feel like a vacation. Very accommodating and always there to help.
Beautiful views and a great marina! Going to tell my boating friends that this is the new IT spot. Nice amenities to picnic after a day of boating while watching the gorgeous sunset.
⚓Write your own review of Belle Isle Marina on Marinas.com
⚓Be the first to review Anchorage Resort & Yacht Club on Marinas.com
Rave reviews rolling in – if you've docked at Friendfield Marina, add yours to the pile!
Nice Marina, close to Georgetown, SC. Protected deep water slips on the Sampit River near the head of Winyah Bay. Front street is a short boat ride away with courtesy docks and lots of great restaurants and shops. The area is known for great fishing and crabbing all around. Good place to rest if transiting the ICW. Great place to keep the boat for longer rentals too.
This marina is hurricane secure with floating docks and pilings 20 feet above the deck. Amenities like water are being built out as we speak, recommending this marina for your long-term needs.
Louis Marine – Westbrook, Connecticut
⚓Be the first to review Louis Marine on Marinas.com
⚓Be the first to review Rickers Marina on Marinas.com
Get your favorite marina on board! Email me at becky@dockwa.com to get the ball rolling.