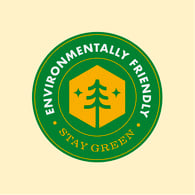 These marinas have made significant improvements to their operations to ensure a more sustainable and eco-friendly future without compromising the quality of their services. From offering oil and plastic recycling to keeping their waters trash-free, marinas can make a big difference in protecting the waters that boaters love. As the celebration of Earth Day approaches, we're highlighting the top environmentally friendly marina destinations across the country.
Northeast
As one of the most prolific boating destinations in the US, encompassing hundreds of miles of coastline, the Northeast is a must-visit destination. From the charming beauty of Maine (and the best freshwater lobster around!) to the vibrant, bustling hub of New York City, the Northeast has plenty to offer for every type of boater.
Safe Harbor Great Island is located 40 minutes north of Portland, in a naturally protected and beautiful cove. They offer modern boatyard facilities, including custom post and beam building housing offices, a ship's store, and guest amenities. The marina also includes extensive indoor storage facilities. In addition, Safe Harbor Great Island offers oil recycling and is committed to decreasing trash as a SeaBin partner marina.
MacDougalls' Marina offers direct open water access to Martha's Vineyard and Nantucket, the best-in-class amenities, concierge services, marine service, repair, and winter storage. MacDougalls' marina lies at the heart of Cape Cod and its beautiful, scenic cruising waters. The service yard and marina are minutes away from the village of Falmouth, within walking distance of beaches, shops, and waterfront restaurants, where you'll enjoy the sights and activities of picturesque Cape Cod.
Upscale resort amenities meet idyllic cruising at Safe Harbor Bruce & Johnsons. The immaculate grounds are home to member pavilions, waterfront dining, a pool, etc. Gorgeous cruising awaits at the famous Thimble Islands, and the renowned marine service team is among the best in the region.
Chesapeake Bay
Did you know that Chesapeake Bay has the largest land-to-water ratio (14:1) of any coastal water body globally? As a result, this great region, known as the world's largest estuary, is also home to great boating locations. From the beautiful scenery, and excellent fishing, to great local destinations, the Chesapeake Bay has plenty for boaters to explore.
Located in the gated community of Chesapeake Landing in Annapolis, Maryland, The Annapolis Maryland Capital Yacht Club stands at the northern edge of Eastport, offering boaters instant access to the Severn River and the Chesapeake Bay. The Yacht Club has slips that can accommodate vessels up to 50' in length and boat lifts that have a capacity of up to 15,000 lbs. Each slip is equipped with electricity, freshwater, and wireless internet. Breakwater surrounds the entire marina, which protects the marina from wind and waves.
Located in Downtown Norfolk, The Waterside Marina is within walking distance to Norfolk's shopping, restaurants, arts, entertainment, and attractions. The marina had new floating and power docks installed in 2020. Other marinas amenities include shower facilities, 20-foot depth, ice, complimentary grocery shuttle service, free wireless internet, and winter storage.
Located on the western shore of the Chesapeake Bay in Tracy's Landing, Herrington North has 600 slips, first-class haul-out services, land storage, on-site marine contractors, and yacht brokers. The perfect combination of our marina resort and full-service yacht yard offers a complete boating experience. Explore this picturesque marina where the countryside meets the Chesapeake Bay.
South
From the beautiful Florida coast to the lush greenery of the Louisiana bayou, the South has many unique boating opportunities. Florida is a boater's dream, with access to the beautiful, crystal clear Atlantic Ocean and the warm sunshine. In addition, boaters can explore the Gulf Coast and the vibrant food and culture scene along the water.
Sunset Harbour Yacht Club offers a unique equity club membership program where owners and shareholders share a piece of the prime waterfront real estate. In addition to their wet slips and a gated covered parking space, Sunset Harbour Yacht Club grants membership privileges, including the use of a private fitness center, heated Olympic-size pool, high power electrical service, phone, internet, digital satellite, TV, and a personal dock box.
Pink Shell Beach Resort & Marina is the only resort among all Fort Myers Beach hotels. Every studio, villa, and condo faces the Gulf of Mexico, providing every guest with a sweeping beachfront view. Pink Shell is the premier choice for guests seeking beachfront relaxation, fun, and adventure.
Midwest
No ocean? No problem. The Midwest still boasts a vibrant and exciting boating scene despite having no ocean access. With the large open waters of the Great Lakes and the sandy beaches of Lake Michigan, boaters have lots to enjoy in the Midwest. So whether you're looking for a quiet family day on the lake or exploring the bustling city and food scene, there's something for every boater in Chicago!
Diversey Harbor is located in the heart of Lincoln Park, sheltered within Lake Shore Drive. The marina has a friendly and lively reputation and is within walking distance of The Lincoln Park Zoo and the Peggy Notebaert Nature Museum and just a 10-minute drive to Wrigley Field. The pier is also the home to the Diversey Yacht Club, where 719 slips can accommodate boats from 25'-50' in length.
Designed as a waterfront retreat where boaters can connect, relax, and unwind, Safe Harbor Sandusky quietly sits on Lake Erie's Sandusky Bay. Embracing its rich heritage as a sailing community, the marina boasts first-class amenities, including an in-ground heated pool and upscale bathhouses combined with year-round services for an all-inclusive experience.
Bay Harbor Lake Marina is located in Bay Harbor Lake and the adjoining pristine waters of Lake Michigan. The marina offers superior amenities and services to both seasonal and transient boaters. Bay Harbor Lake Marina is widely recognized as the Nautical Center of the Great Lakes and has been recognized as one of the Top 10 Ports in North America by Motor Boating Magazine. They have both seasonal and transient slips available.
West Coast
The West Coast is home to some of the most beautiful coastal views and landscapes in the US. From the stunningly blue waters off the coast of central California to the jaw-droppingly beautiful greenery of the Pacific Northwest, the West Coast is a boating paradise. So whether you're looking to enjoy the warm sunny beaches of Los Angeles or explore the eclectic Seattle scene, traveling to the West Coast opens the door to many new adventures.
Safe Harbor Cabrillo Isle, Harbor Island's go-to marina for outstanding personalized service and meticulously maintained docks. Centrally located in the heart of San Diego, it is a hub for boating enthusiasts and vibrant social activity.
Elliott Bay Marina: Washington
With picturesque views of the Seattle skyline and the Olympic Mountains, Elliott Bay Marina offers a relaxing place to moor. Enjoy two restaurants, repair facilities, 24-hour security, fuel dock, convenience store, year-round events, and friendly customer service.
Experience The Marina at Dana Point, located in South Orange County, midway between Los Angeles and San Diego. It's a well-protected marina where all the slips are only five minutes from the open ocean and 32 miles from Santa Catalina Island. Visit and find out why Richard Henry Dana called their cove "the only romantic spot on the coast."
Going green doesn't mean you need to compromise on quality. Marinas across the country have taken initiatives to lessen their environmental impact and become more eco-friendly servicers to their boaters. So this Earth Day, do your part and look for the recycling badge when you make your next marina reservation!
Be sure to check out our other blog posts to get an inside look at our favorite destinations, marinas, liveaboards, and tips for boaters. Join the conversation on Flipboard, Facebook, Twitter, and Instagram.