aflote's Guide to Finding the Best Summer Events on the Water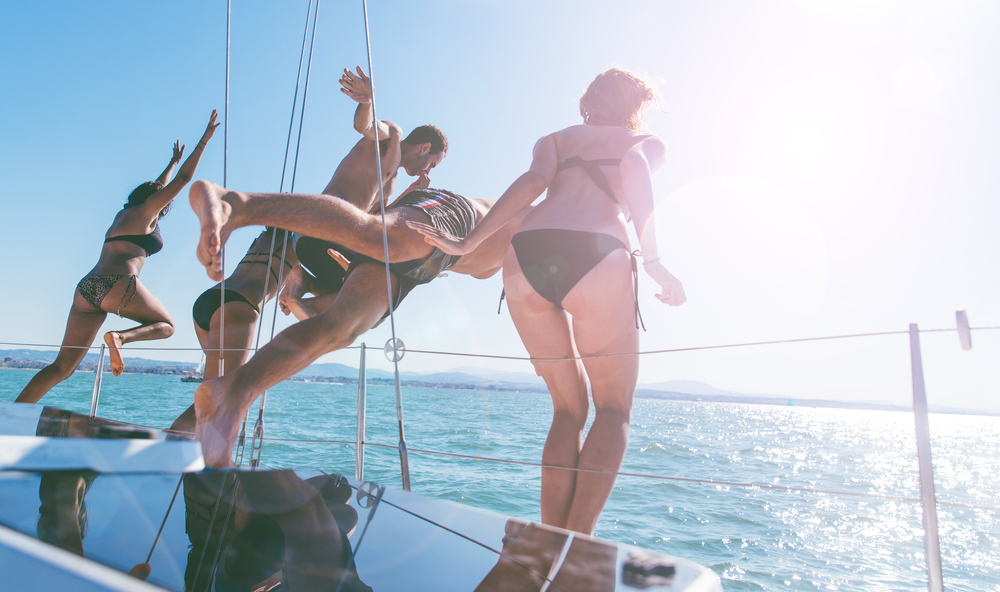 What a tempting invitation for both new and veteran boaters! The number and types of events held on the water have increased over the last year, given the long period of suspended in-person gatherings. So, chances are, you can easily find an event to hit this summer that floats your boat.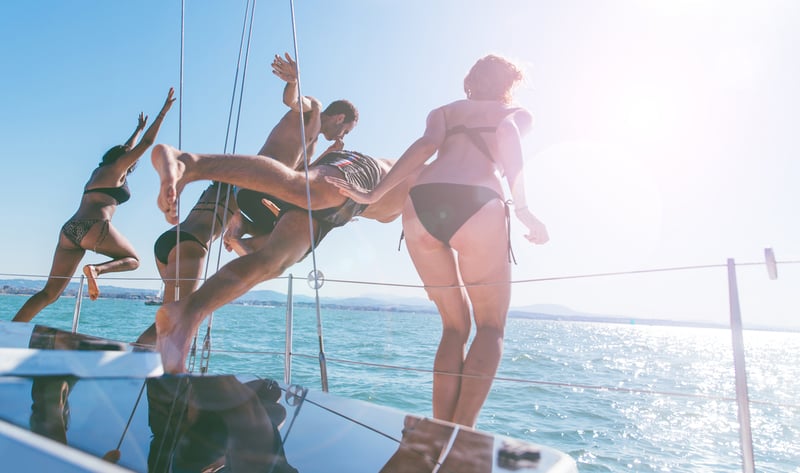 If it's boating season, and it's consistently boating season in Florida, there are major boating events pretty much every weekend, attracting big crowds. Check out aflote's guide below to get some inspiration for your next outing.
There is something special about partying in the water!
Check out the Party Zone Sandbars in Miami and the Florida Keys. These sandbars pop up with the shallow waters and shifting sands while others slip under the water, making each visit a new and exciting experience. These sandbars are lively and super popular with families and groups of friends ready to mingle with nearby boaters.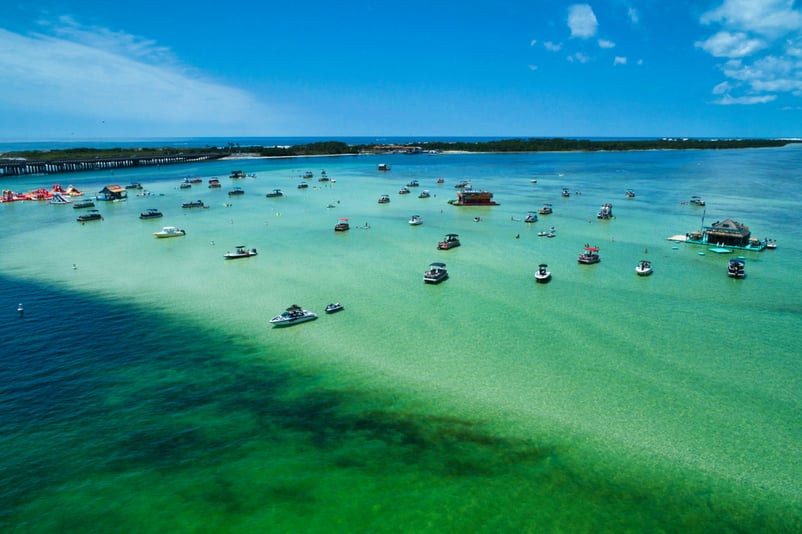 Do you feel the need for speed?
If you're a boater craving speed and excitement, the Florida Powerboat Club is a great resource. Their calendar will have you in action all summer long with Poker Run Events. Poker Run is an organized event where participants must visit checkpoints, usually five to seven, drawing a playing card at each one. The game's object is to have the best hand by the end of the run.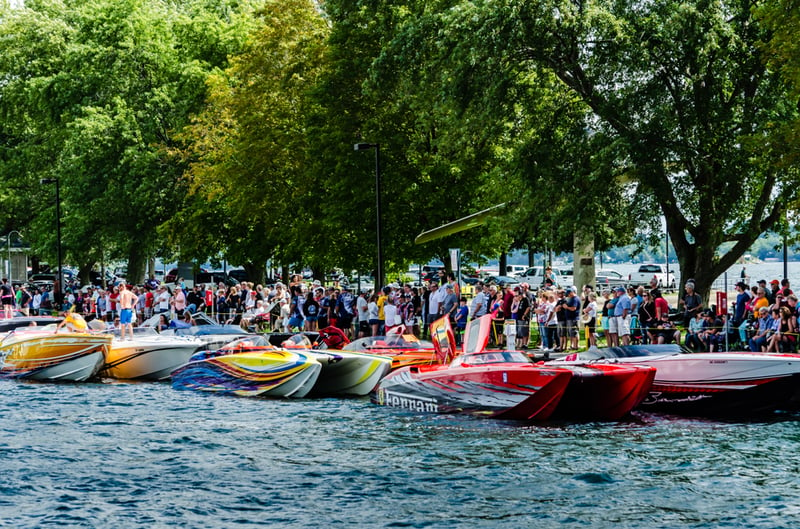 Suppose you race sailboats; check out the Regatta Network calendar. You'll find plenty of races that'll suit the cut of your jib, wherever you may find yourself.
Are you a showboat?
The marine industry spends billions of dollars on massive trade shows every year. As a consumer, you can benefit from visiting these shows. Besides getting an up-close and personal look at the newest models and products on display, boat shows provide the latest information, training, raffles, contests, and more!
Boat show season typically runs from late fall to early spring. Dealers and vendors will be anxious to get a jump start on the new season, so they're primed to make a deal. At the boat show, boat manufacturers often offer special boat show incentives, such as lower pricing, package deals, and special financing.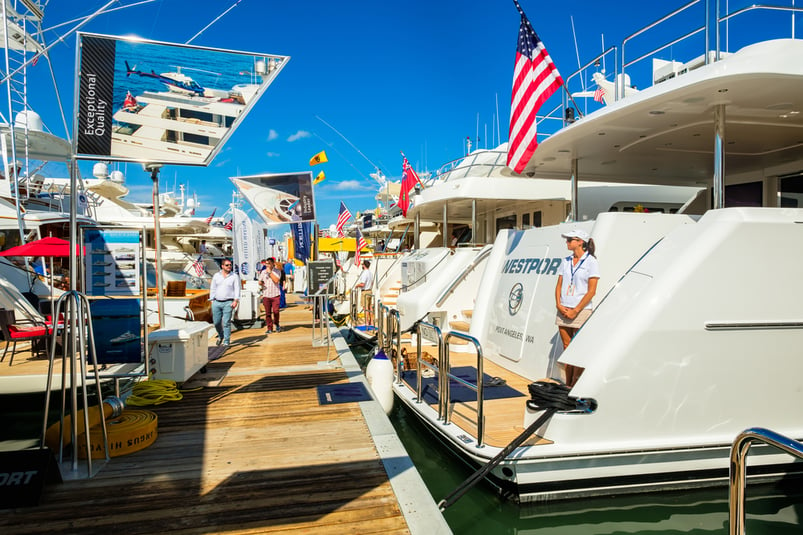 Boat shows are also a great place to chill, eat, and drink. Plus, you'll get to rub elbows with the best and the brightest in the marine industry, including members of Team Dockwa! Check out Discover Boating's Boat Show Calendar to find an event near you!
There's an app for that!
If you are finding yourself adrift in a sea of choices, don't despair! Of course, browsing the internet is one option, but how do you get VIP access to the boating community and connect to like-minded sea-lovers who can help you make a perfect choice?
It's time to pipe aboard the aflote app! aflote was built for the boating community. It makes it easy to access watercraft-specific events close to you. So whether it's a standup yoga paddle session, center console, or sandbar party, aflote has you covered! Soon you'll be able to experience the benefits of a social boating club with a local community while connecting with communities in other regions.
The aflote app is coming to Apple/iOS and Android. To get early access, you can sign up on the aflote website. Don't delay! The water is waiting.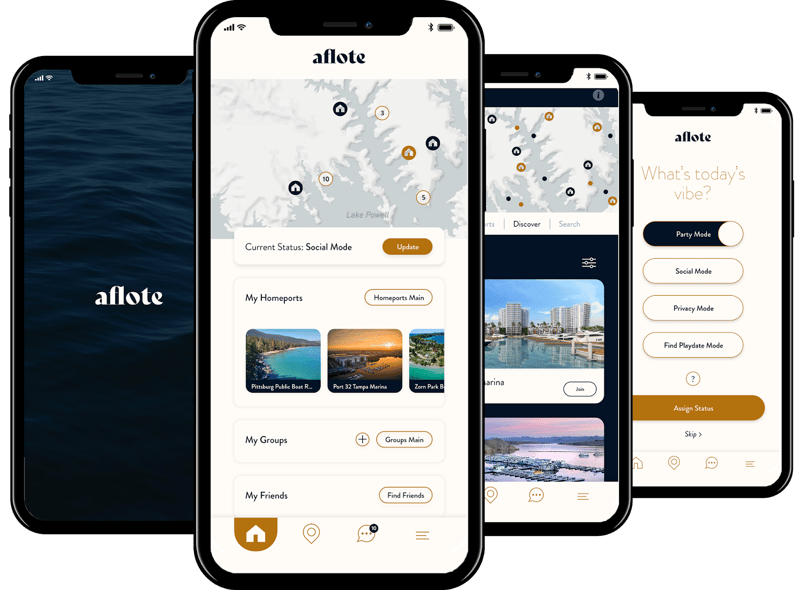 Shannon Law, Founder, @afloteapp #afloteapp
Check out our other blog posts to get an inside look at our favorite destinations, marinas, liveaboards, and tips for boaters. Then, join the conversation on Flipboard, Facebook, Twitter, and Instagram.