The 2017 Marinas.com Boaters' Choice Awards: Honoring the Best of Where Bow Meets Berth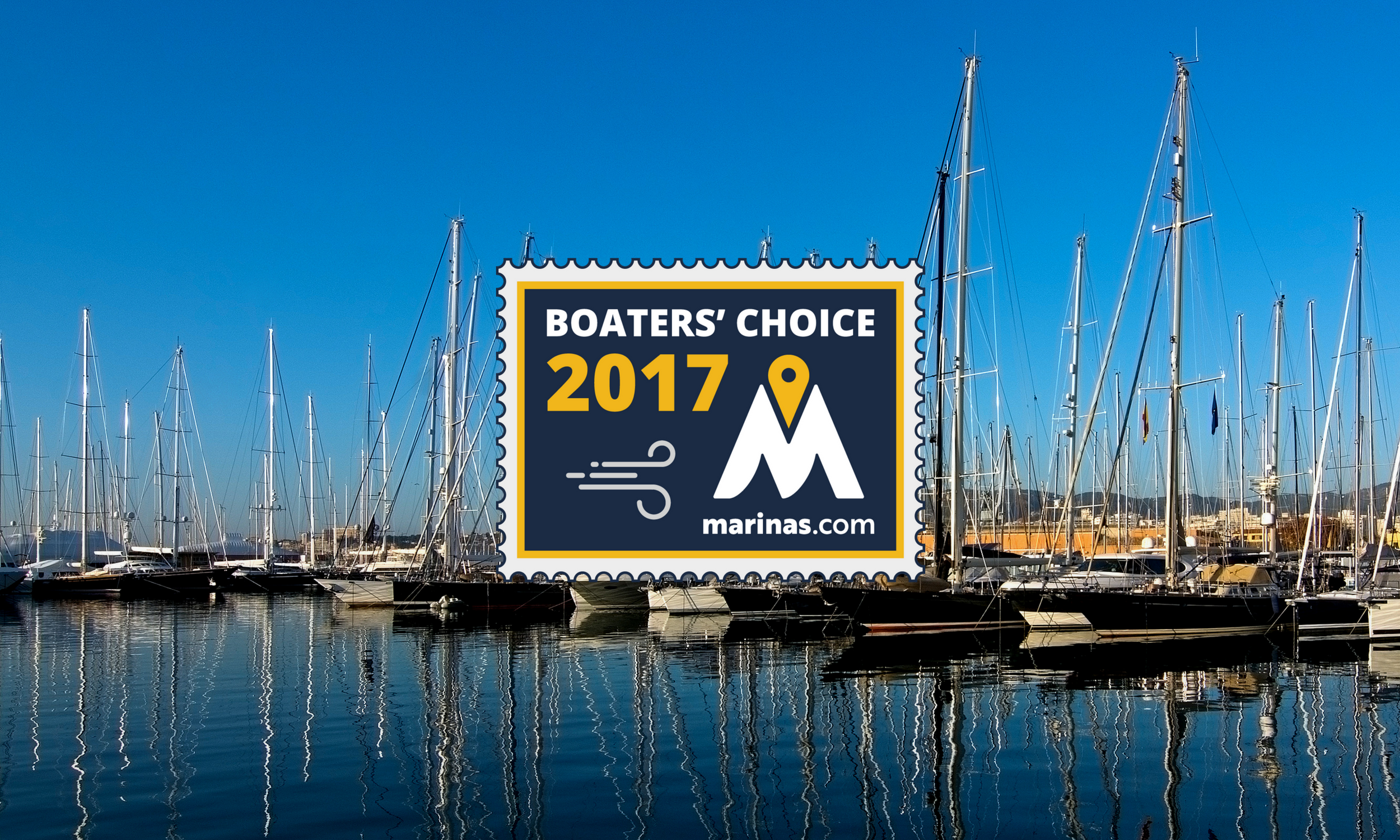 This Wednesday Marinas.com will announce the Boater's Choice Award winners, and Dockwa will be sharing out the message as well to celebrate marinas who've gone above and beyond to provide an excellent guest experience.
For years the Boaters' Choice Awards have recognized marinas that go above and beyond each year to provide an excellent experience for boaters. This year Marinas.com continues this long-held tradition, with a modern twist: rather than run a year-end vote, they've recognized that boaters have been voting all year long as they evaluate their travels.
Throughout 2017 thousands of boaters around the country proactively shared positive and negative experiences by rating marinas and writing a review on Marinas.com. Those ratings were compiled to determine the 150 2017 Boaters' Choice Marinas.
What makes a marina a 2017 Boaters' Choice?
Here's the rundown: Any marina with at least three reviews which averaged to a rating of 4 or more stars by midnight on 12/4/2017 received the accolade of 2017 Boaters' Choice Marina. That's it. We did not share these guidelines ahead of time in order to avoid the ballot stuffing that marinas and boaters told us they'd witnessed in years past. Marina reviews and ratings speak volumes, and going forward will steer us clear to a fair awards process.
The 2017 recipients list includes a diverse range of marina businesses, from private yacht clubs to public service yards, and locations from the west coast to Marinas.com's hometown of Newport, Rhode Island. Marinas.com provides profiles for more than 8,000 U.S. marinas, which places the Boaters' Choice winners in the top 2% highest-rated marinas in the United States.
While we can't wait to share the Boaters' Choice news, today we want to thank you for offering your candid feedback on all the places you docked this year. Your Marinas.com reviews are important not only for determining Boaters' Choice; they help your fellow boaters navigate their travel options and help the marinas you visit learn and grow from your feedback.
Stay tuned Wednesday when Marinas.com announces the winners! Follow on Facebook, Twitter, Instagram, and come back to read the blog. Meanwhile, go rate and review some marinas!