The 1st of the month is a big one for sending/collecting dockage fee payments. Here's how boaters can keep a social distance while still keeping your home marina afloat.
We've all heard it a thousand times this week: what we are facing right now is unfathomable. Rather than linger on that; I'll say this: on behalf of the team at Dockwa, we hope you – be you a cruiser, weekend warrior, daysailer, liveaboard, looper, OPBer, new owner, marina manager, yard staff, or dockhand – have found a safe haven from which to ride out the incoming storm. Our team is working remotely, and is still on hand to field your questions and suggestions – contact Tyler, Ryan, Jake, Katie via mayday@dockwa.com, 401-236-8304, or by clicking the Chat icon on dockwa.com.
Using Dockwa to Social Distance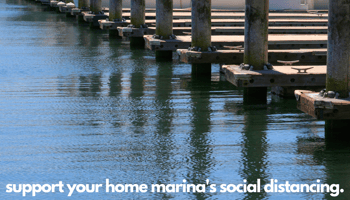 The managers and staff at the marinas you love to visit – the people who keep us safe and on the water year after year – should be doing their best to hunker down as well and keep themselves safe as well. We boaters need to help keep them safe, and keep their businesses in business so, if for no other reason, we have places to go when things start returning to normal.
That's why – at the risk of sounding opportunistic – I'm encouraging you to share Dockwa Contracts with your marina. Dockwa Contracts allows boaters to sign and pay for long-term dockage online – you pay from afar, and your marina gets paid from afar – and the process comes equipped with encryption, tracking, reporting, and a slew of other features. Better yet: once you're set up to pay your dockage bill online, your marina can enroll you in auto-pay, so it'll be smooth sailing from here on out.
Get Started with Paying for Your Dockage Remotely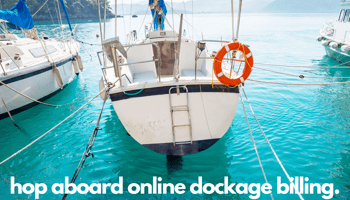 To help your marina get set up, you can email the powers that be in your marina's office and CC me at becky@dockwa.com.

To help your marina get set up even faster (or help them connect the dots that it's really, truly not as hard as they may think), send me a copy/photo of your most recent dockage contract (just obscure your payment details beforehand) and I'll set up a demo for them with our team, complete with a real-world example from their own docks.

If you're a marina owner, manager, or employee reading this, visit dockwa.com/golong or email my colleague katharine.kirk@dockwa.com and she'll get the ball rolling.
Stay tuned for more Covid-19 Marina Updates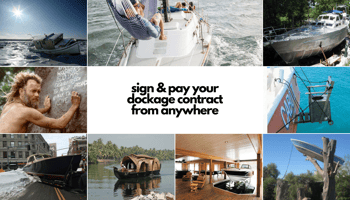 We're working behind the scenes to make our software even more accessible, so stay tuned later this week for more info on Dockwa Contracts. 🤞
For more posts and updates for marina teams as well as boaters, visit dockwa.com/covid-19.