Today, we're sharing a few easy and inexpensive projects that boaters may want to consider before setting sail in a few months.
Scrub the Deck:
When was the last time your deck got hosed down? Before you take on any projects, taking the time to wash windows, scrub the floors, clean the bathroom, clear away debris, etc., will go a long way in giving your vessel a much-needed refresh. Knowing how to clean your boat's interior and exterior is an essential part of basic boat maintenance. For more details, instructions, and product recommendations (based on all your boat's surfaces) on how or what to tackle, check out this article by Discover Boating.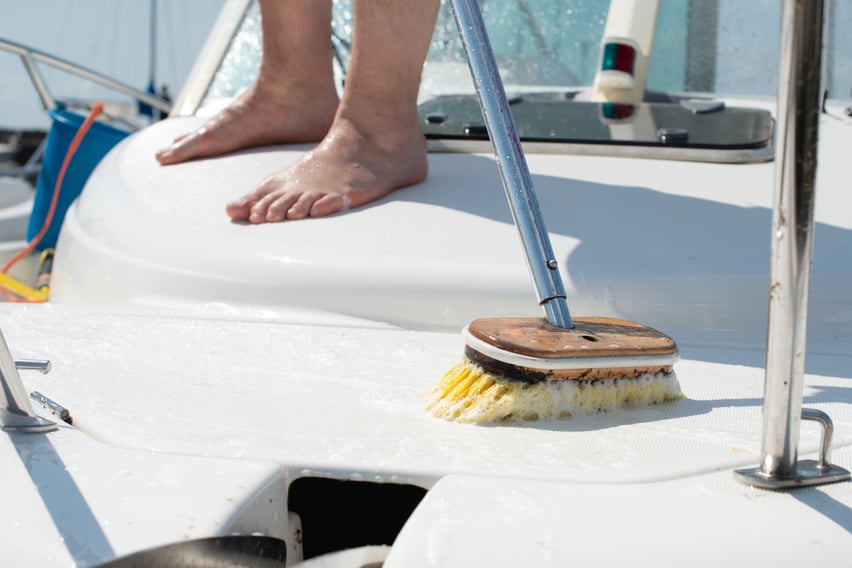 Refresh your upholstery and seating:
Anyone who owns a boat will tell you that boat seating will experience a lot of wear and tear throughout the season. Sun, sunscreen, saltwater, and food and drinks all play a part in this. So, what better way to kick off the season than by refreshing your seating and upholstery?
If you're looking to invest some money into this for a longer-term solution, boaters can consider reupholstering the seats. Reupholstering is a great option if you recently bought a used boat or your boat has been out on the water for a few years. Once your seats are refreshed, invest in seat covers that offer excellent protection and make your upgrade a long-term investment.
But for those looking for a quick fix, doing a deep clean on the seating is often pretty effective, and it's easier than it sounds! Warm water and dish soap will usually do the trick, especially if you maintain your seats by wiping them down after each outing. If your chairs are more heavily damaged, you can also pick up Marine 31 or 3M Vinyl Cleaner products.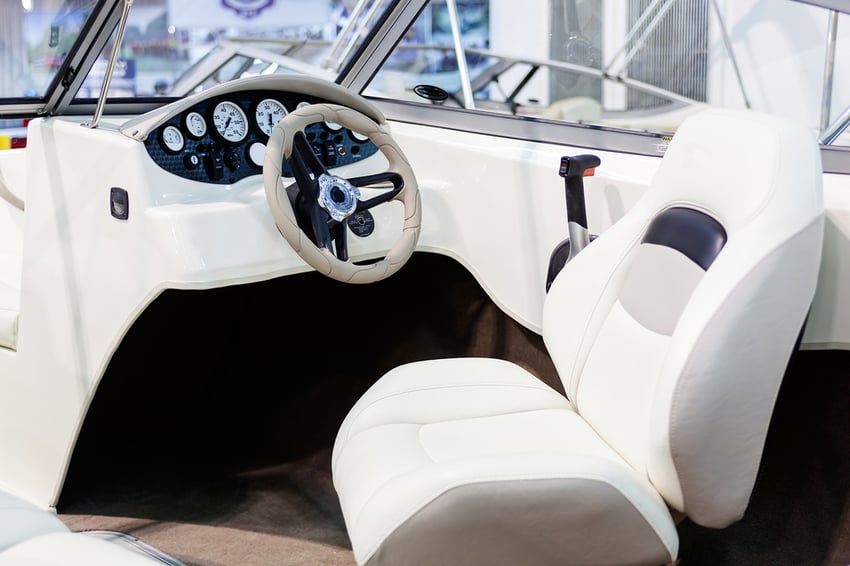 Upgrade your tech:
Spring is the perfect time to evaluate your boat's tech features and think about what you, as well as your friends and family, might find most useful. If your days are spent water skiing and tubing with friends and family, upgrading your speakers can be a fun option. While at it, another helpful upgrade is adding in USB ports or portable chargers, so your electronics always have power.
If fishing is your favorite pastime, maybe it's time to upgrade your fishfinder. It can be as easy as upgrading your software and transducer.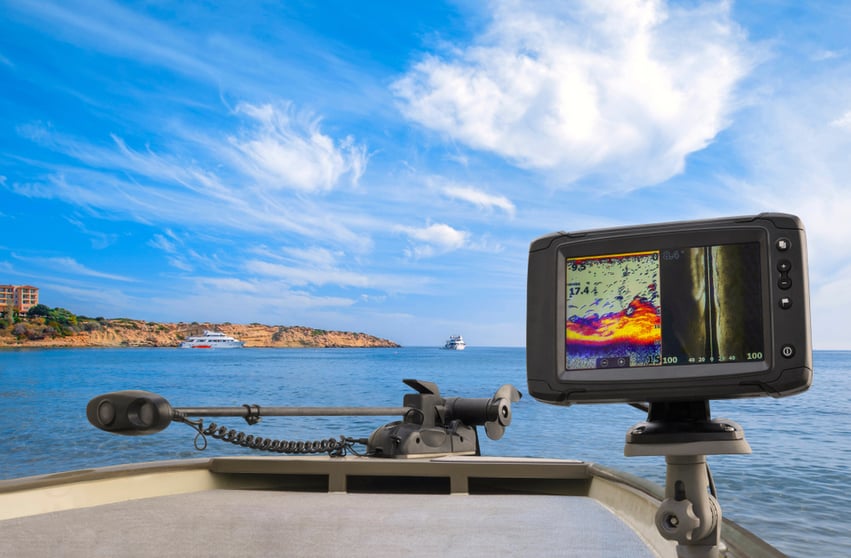 Add LED lighting:
This DIY will make your boat feel brand-new! Plus, LED lighting strips are extremely easy to install. Think about adding lighting under seats and counters or around cup holders and speakers.
Another bonus? Many of the latest lights also have color-changing capabilities allowing you to set the color based on whatever mood you're in!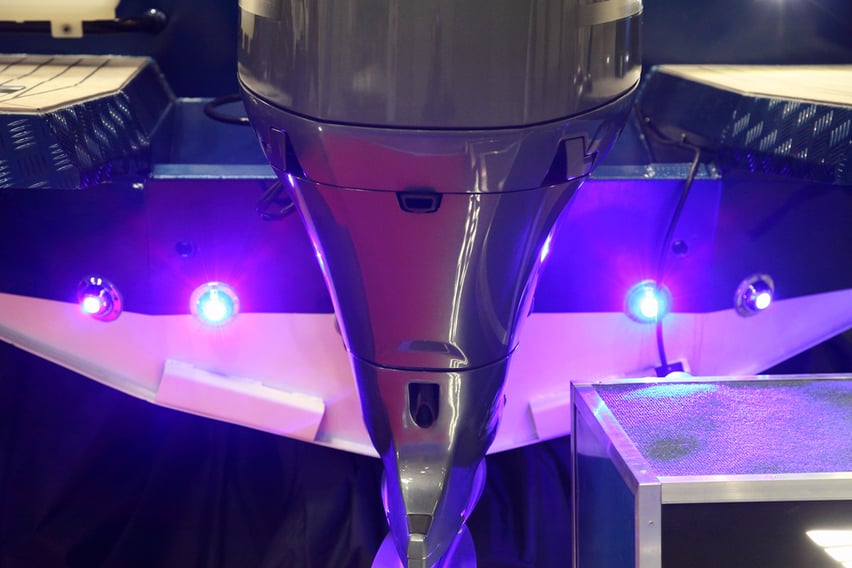 Add more fishing rod holders:
Another easy upgrade for fishers is adding additional rod holders to your boat. Spend the day casting and relaxing without worrying about where to put your rod. Rod holders range in price, so there is an option for everyone no matter your budget. Plus, many are attached to your boat via a clamp, making installation a breeze and sparing your boat damage.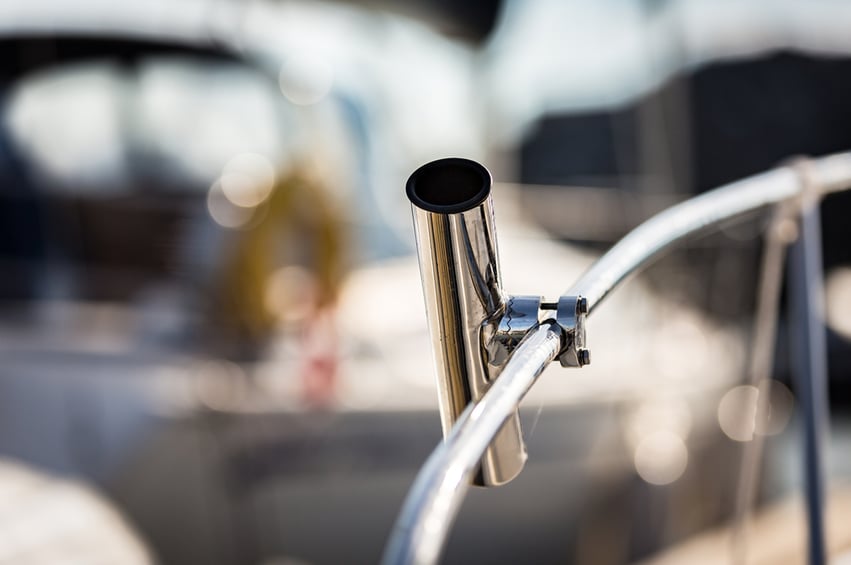 Upgrade your flags:
One of the easiest and often overlooked upgrades you can do is getting new flags or burgees for your boat. Last season's burgees may be dull or torn from months out on the water, so be sure to check which flags need replacement before hitting the water for the first time. One of our favorite flags to fly is our local yacht club's, but also be sure to look into any signal flags you might need to hang on your boat.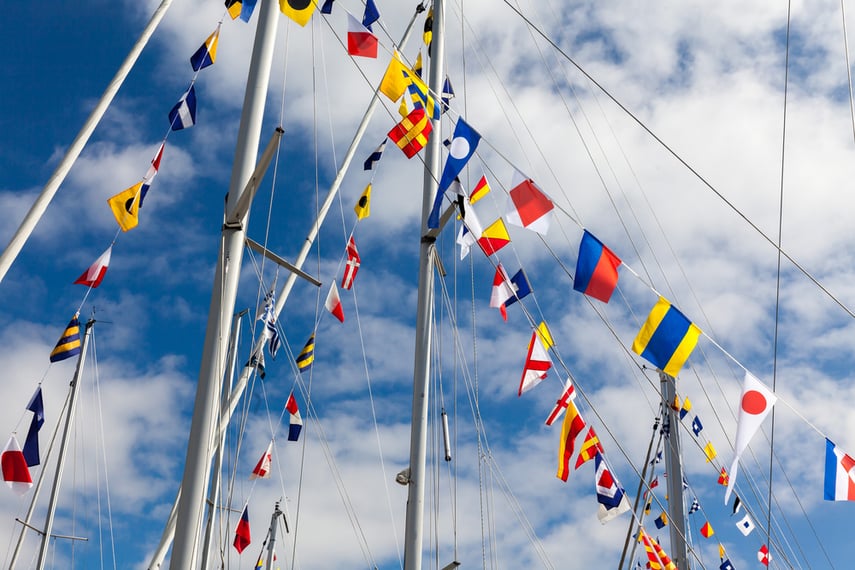 Maintaining and upgrading your boat doesn't have to come with a high price tag. These options are budget-friendly and easy to do for those preparing for this year's boating season. And if you're pinched for time, check out these "five-minute upgrades" from Boating Magazine.
Be sure to check out our other blog posts to get an inside look at our favorite destinations, marinas, and tips for first-time boaters. Join the conversation on Flipboard, Facebook, Twitter, and Instagram.