Boating on Block Island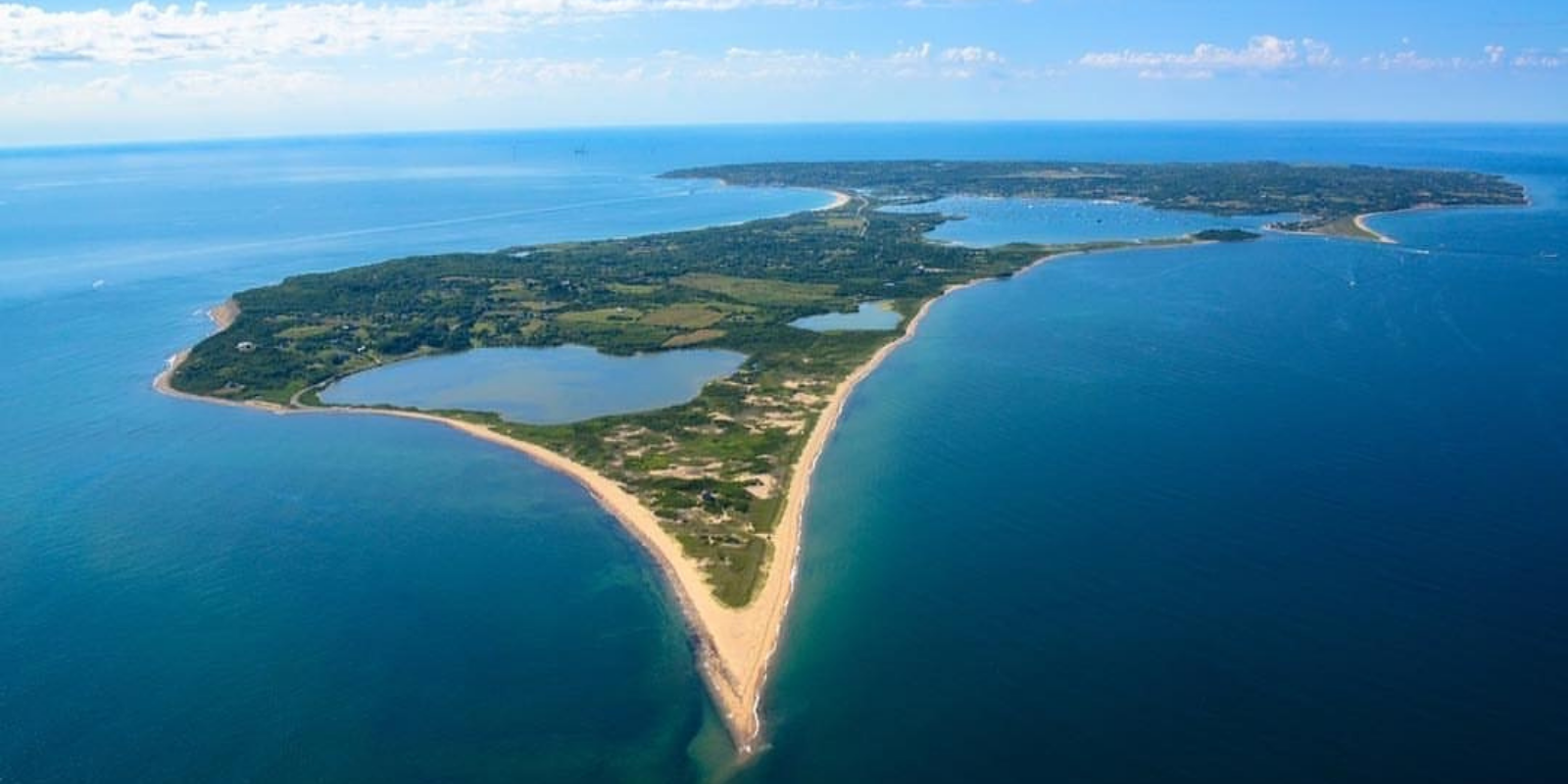 Summer in New England will be here before you know it, and for boaters and snowbirds all along the eastern seaboard, that means making a break for Block! Get the basics and see what's new in store for boaters for the 2021 season.
An Overview of Boating on Block Island
Thirteen miles off the southern coast of Rhode Island and weighing in at just shy of 10 square miles, Block Island is a popular summer destination for boaters looking for a quick getaway or memorable stopover in their extended summer cruises. The island offers the coastal charm and stunning scenery of Nantucket and Martha's Vineyard, without the overwhelming crowds and pricing to match.
For first-time boaters, getting tied up is a breeze: once at the harbor entrance, stay in between the markers per usual and keep on the lookout for kiteboarders and folks fishing off the beaches. Old Harbor is situated downtown on the eastern shore, in the middle of restaurants, shops, provisions, ferry docks, and rentals, with well-protected options for tying up at a slip or mooring. New Harbor –a.k.a. Great Salt Pond– is located on Block Island's somewhat quieter west shore, which still buzzes with boaters at the marina's on-site restaurants.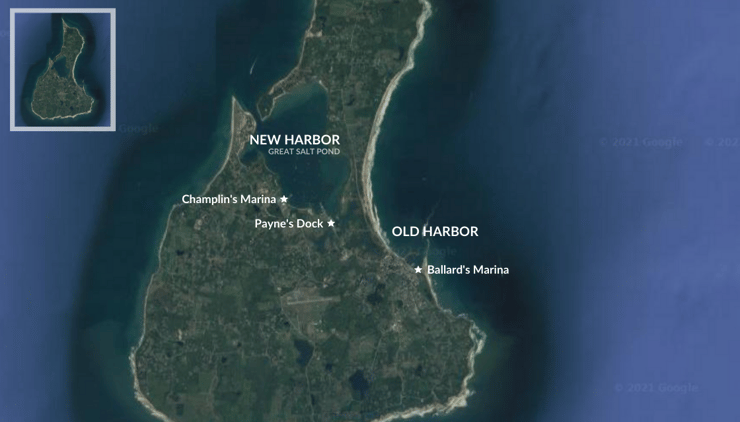 Where to Dock: Block Island's Best Marinas
Uninterrupted ocean views, lively dock parties, and the best mudslides on the East Coast. Each marina on Block offers a unique vibe, with plenty of fun for locals, boaters, and ferry-goers alike.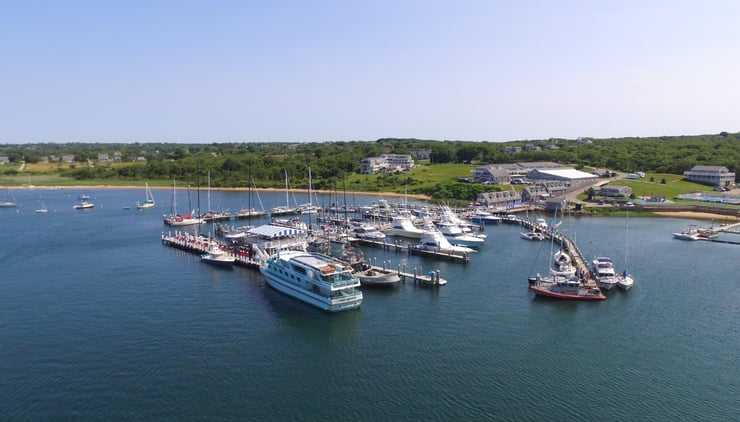 Located in Grace Cove just south of Charleston Beach and the entrance to Great Salt Pond, Champlin's Marina & Resort is a home away from home for many Block Island-bound travelers.
The big news for 2021: Champlin's Marina & Resort is under new ownership! Since taking the reins in January, Marina Manager Mike Hartman –whom Keys-based snowbirds may recognize from Stock Island Marina Village– and his team have made some swift updates while preserving the site's coastal New England charm and the vibe boaters know and love.
Some of the highlights: starting this year, Champlin's Marina will no longer employ rafting, and is moving to med-mooring to accommodate more boaters. In another first, Champlin's will now offer seasonal dockage. Space is limited – enter the dockage lottery for a chance to secure your spot on Block for the season.
Champlin's Marina Dates to Know:
OBD: March 16

Season: May 1 - November 20
– But wait, there's more! To get to know their guests and celebrate the on-site hotel's renovations, the Champlin's team is giving away three getaway weekends for this summer. Submit a photo and a story (or stories) about your Champlin's excursions over the years to share what makes it special to you and your crew. Winners will receive two nights in one of the remodeled suites, dinner for two at Champlin's Pier 76 or Champlin's Waterfront Restaurant, and two drink tickets per day (no trip to Block Island is complete without their famous mudslide!)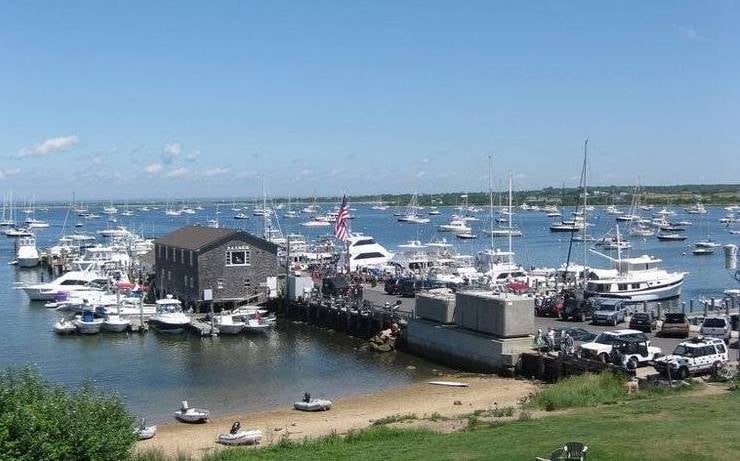 One recent review said it best: "Family owned, family fun." The roll of the dice as to where you'll be docked is part of the adventure! Payne's reserves the right to raft boats, which is pretty much a guarantee on holiday weekends in the high season. Raft up and make new friends at this beloved Block Island establishment, with on-site restaurant and more to do just a few minute's walk away.
Payne's Dock Dates to Know:
OBD: Payne's Dock is now taking slip reservations!

Season: May 1 - November 1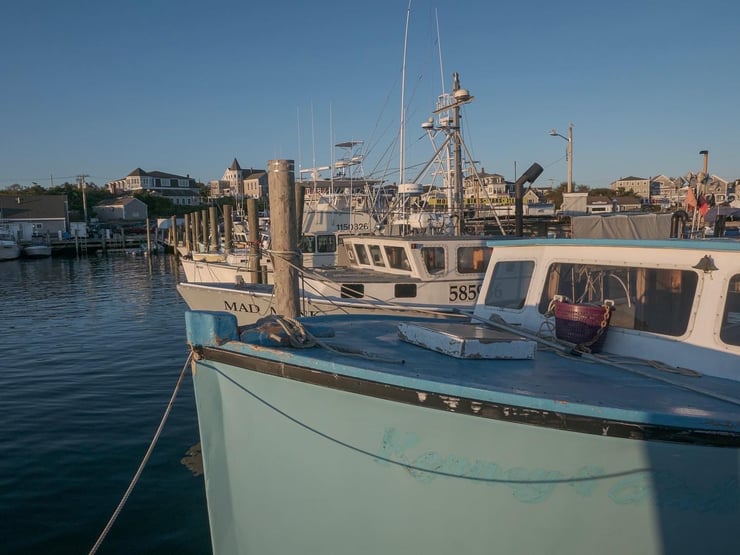 Steps to town but a peaceful respite from the buzz of Great Salt Pond, Ballard's offers floating docks, med mooring, dining options, and direct access to shopping, beaches, and nightlife. Take your crew on a two-wheeled island tour – ask the dock staff about the Ballard's discount at Old Harbor Bike Shop. Don't miss Ballard's Beach, often compared to Bermuda and complete with a festive tropical vibe. Steer clear of the ferries as you approach – their quiet operation is a plus for those staying on Ballard's docks, but also requires that you be alert during approach and departure.
Ballard's Marina Dates to Know:
OBD: April 1

Season: May 17 - Oct 31
When to Go & Where to Stay on Block Island
There's always plenty to do on Block Island, from May through mid-October just soaking up the sunshine and breezes. If you've had your fill of relaxing dockside, head out to one of our favorite Must-See Places on Block Island.
In July, sailors flock to Block for the Storm Trysail Club's Block Island Race Week on alternating years, and 2021 BIRW is ON. If you're a racer on one of the 100+ boats inbound for one of New England's best sailing events, remind your captain to get a slip for the week of June 21 early. BIRW's typical format: four days of racing and one flexible, weather-dependent lay-day, the highlight of which is the Around Block Island Race with the entire fleet circumnavigating the beautiful island. If you're not a sailor, come out to spectate and buy a round for one of the exhausted-but-living-for-it crews.
August promises to be packed with sporting events like the annual triathlon, soccer tournament, and a full-contact symphony.
We tend to know more about the boater-side of your Block Island experience, but luckily the Block Island Chamber of Commerce has all the details on land accommodations. Just like the marinas on Block Island that have embraced technology to manage slip reservations, the Block Island Chamber of Commerce has built a free app to help you discover the island and support local businesses.
Are you a returning Block Island boater? Let me know any other tips I should add for new folk – email becky@dockwa.com or message me in our Facebook group. See you on Block this summer!