What's New? With our new Geo-located Map View, you can now view Dockwa marinas in a convenient map view. The map will show the marinas nearby at the time of your search. The app's new Availability Calendar allows marinas to show boaters which dates are available or unavailable for new reservations.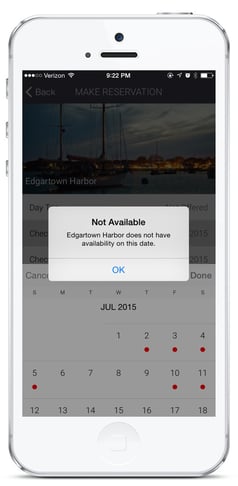 And finally: Dockwa is now a fully functioning reservation website. The platform is responsive, so it is optimized to function when being used with any device (desktop, laptop, tablet, smart phone). So feel free to browse our fantastic cruising destinations, from anywhere and book your next trip at one of our exclusive marinas.
The Android app is coming soon. For now you can book on Android by visiting Dockwa.com/explore.
We are excited about the opportunities that these features open up for our users. We are moving quickly and talking to a lot of boaters and marinas about how we can make their experience better. If you have feedback please don't hesitate to reach out to our team at info@dockwa.com .
Stay tuned for more big product updates and improvements in the weeks to come.