You don't need to be the next Bear Grylls to enjoy your time outdoors, come harsh weather. Here, we are asking you to venture out – rain or shine – into nature (or at least your local park) with the knowledge that you will feel great and have fun.
Rainy Day Adventures
Oftentimes the appeal of becoming an "outdoors person" is being able to take sunrise hikes or ride a bike down a scenic trail. But you don't have to limit yourself to getting outdoors only when the sun is out – a light rainy day can have some great health benefits, too.
Getting outside for a 20-minute walk, even in the rain, helps you relax after a long day at work. In fact, many find walking in the rain therapeutic, especially as the sound of rain is soothing and its distinctive, fresh smell can be refreshing and even nostalgic. The phenomenon of loving the smell of falling rain is called The Petrichor Effect, caused by the release of specific chemicals when the rain reaches the ground. "It's a very pleasant aroma, sort of a musky smell," soil specialist Bill Ypsilantis told NPR. If you have kids, or if you're a kid at heart, a puddle jumping contest can be a fun way to let loose for a little while too. Either way, the natural environment around us changes when it rains, from hot pavement releasing steam to wet grass filling the air with heavy sweetness and creates a sensory experience. Even the earthworms come out to play.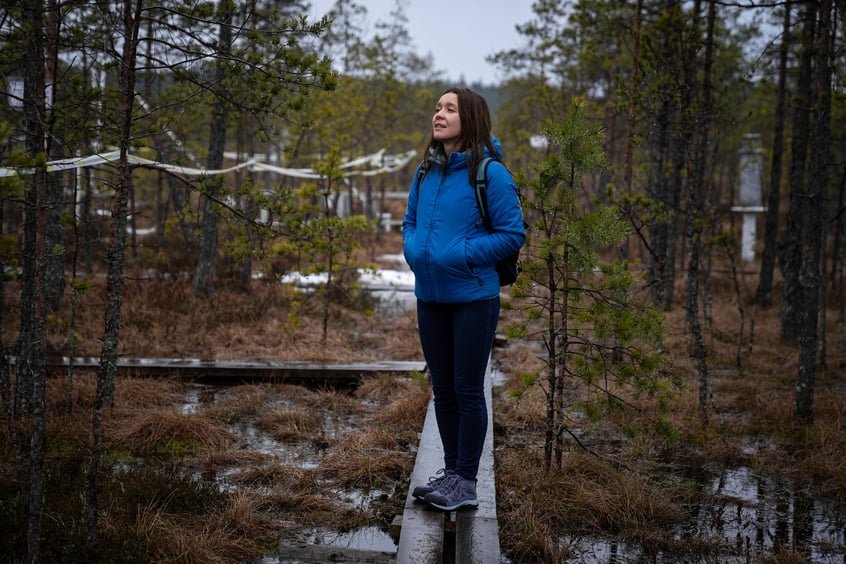 For anyone brave enough to venture out on the water during rainy weather, you'll be pleasantly surprised to know that rain is the ideal weather condition for fishing, with many species of fish becoming more active under dark conditions. That being said, boaters beware of small craft advisories: it's important that you never be out on the water if the forecast calls for thunder and lightning.
To get yourself outdoors when conditions might not be bright and sunny, all you really need is a good rain jacket or poncho, an umbrella, water-resistant boots, some warm wool socks, and of course a destination. Whether you're taking a meditative walk to the coffee shop or going for a stroll around the park with your furry friend, you'll return home with a clear head and hopefully some stories to share.
Explore a Winter Wonderland
Winter is quickly approaching, meaning snowy days will be here before you know it. While many of us may want to go into hibernation mode, it's important you still take some time to get outdoors. In fact, snow, much like rain, has many health benefits when you decide to take some time to explore (while dressing warmly of course).
Not only does a winter stroll offer a refreshing change of pace for those who have been cooped up indoors, but the invigorating cold air can clear your mind and reduce stress, perfect for when you need to get away from your laptop. Plus, if you want to get some winter cardio in, a study in the American Journal of Human Biology found that people burn 34% more calories when they hike in cold weather than they do in more mild conditions.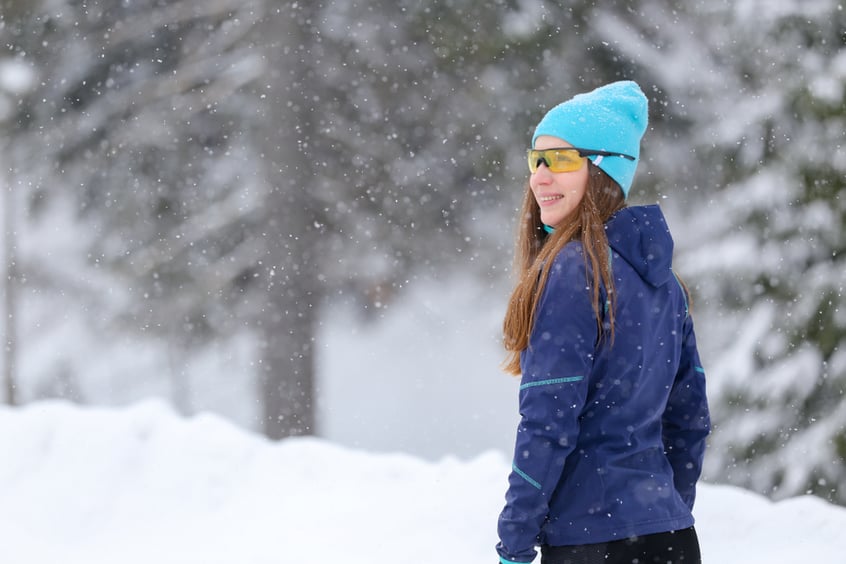 For powder heads and ski bunnies alike, the creeping mountain snow line is a sign for optimal skiing and snowboarding conditions. Even if you don't live slope side, there's snowshoeing, cross-country skiing and more to be discovered in a winter wonderland.
To prepare for your wintery adventures, it's essential to have the right clothing. It's recommended that you always layer up – starting with a light base layer like a t-shirt and then adding on sweaters, turtlenecks and finally a warm, sturdy jacket to keep yourself insulated against the cold. Additionally, snow boots are recommended to keep your feet warm and cozy, and mittens or gloves are of course a must no matter where you're going.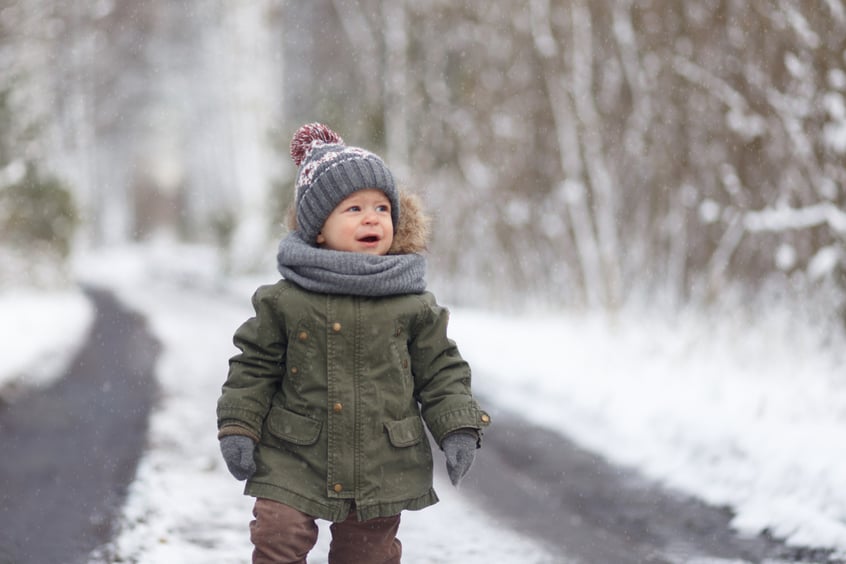 While heading out on a boat during the winter season isn't the first thing many think of for a winter adventure outdoors, those who want to experience sailing when the temperature drops should be aware of what it takes to safely do so. To keep yourself warm and protected against the splashing water, foul-weather gear is a must-have. A breathable waterproof jacket that provides extra mobility is a top item to grab before sailing. Of course, layering is a must when you're out on the water but having a full range of motion while you're sailing is an incredibly important feature.
Boaters should be aware that there are increased safety risks when you're out on the water in extreme weather such as hypothermia, cool water temperatures negatively affecting the watercraft and increased risk of boating accidents due to low visibility. Always speak to your local marina to learn best safety precautions for preparing your boat to sail the wintery waters and check the forecast constantly leading up to your outing.
Apps to Assist in Planning Your Day
Whether gray or bright sunny days, it's important to make time to plan your day. After all, if you schedule in 20-30 minutes each day to get outdoors, you're much more likely to continue to do so.
When planning your day, be aware of the multitude of apps available to make your time outdoors easier. A popular weather app amongst hikers is called OpenSummit, offering a range of forecasts including precipitation, chance of lightning, temperature and wind conditions for your location. An additional perk is that the app connects to Instagram giving you the ability to view photos taken at various hiking locations.
If you're heading out on the water, the Storm Radar: Weather Tracker app is great for tracking storms. The app includes an extremely customizable "Storm Radar" feature that allows you to adjust settings to show everything from severe weather alerts to any changes in temperature in your area. It's always better to be ahead of the storm, especially if you decided to try your hand at some rainy-day fishing.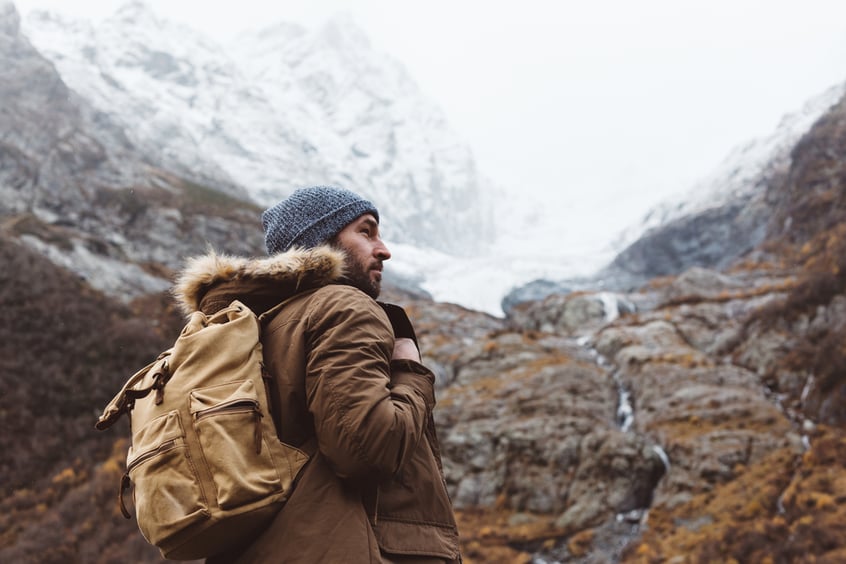 For those hitting the slopes, knowing what the conditions are before arrival is incredibly important. The OnTheSnow app is the worldwide leader for snow reports and ski conditions from more than 2,000 ski areas globally. Popular features of the app include firsthand ski reports, updates on the snowfall and weather, as well as trail maps for finding the perfect path to explore.
Now that you have the right gear, technology and mindset to adventure into the great outdoors, no matter the weather condition, you'll see it's as easy as putting one foot in front of the other to become an "outdoors person". Happy wandering!
Stay up to date with our blog and join the conversation on Facebook, Twitter, and Instagram.