If you're interested in a winter escape to the tropics, now is a safe time to set sail with hurricane season behind us (just make sure to prep accordingly with foul weather gear!). Once you've crossed into warmer waters by boat, grabbing a mooring or dock reservation should be a cinch through the below Dockwa marinas in the Caribbean. For those looking for a shorter-term getaway and vacation on "island time," many Caribbean destinations offer direct flights have countless ports and coastal towns you can explore with only a week or two to spare—you can still check out the marina lodging and attractions below for inspiration and things-to-do.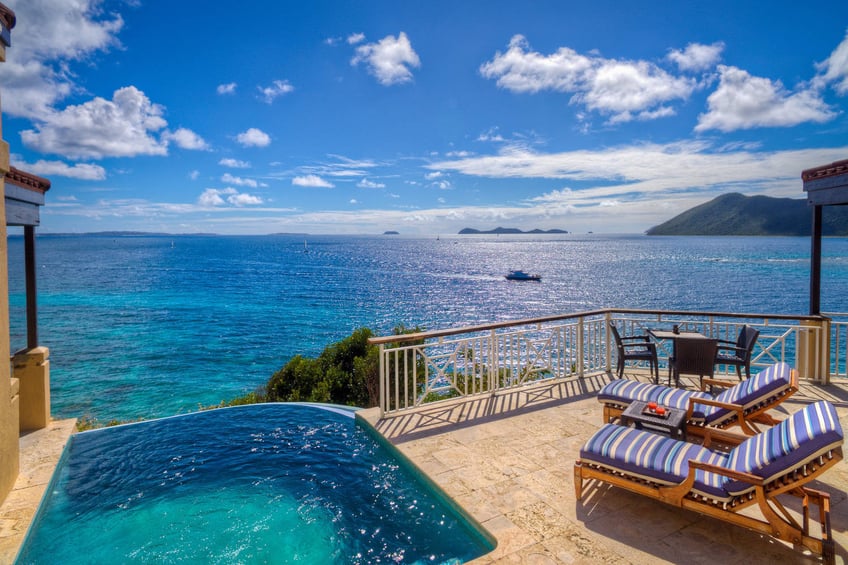 Located in the sparkling Caribbean Sea on the British Virgin Islands, Scrub Island Resort, Spa & Marina is a boater's oasis. The marina offers 55 deep-water slips for short or long-term docking, including five specifically for mega-yachts up to 160 feet in length.
Scrub Island Marina is also the main departure point for most of the water-oriented activities at the resort. Departing the marina, you're immersed in the sea life surrounding the island through Dive BVI's group or private snorkel tours, as well as diving and eco-exploration tours. Or, if you want to stay on land, enjoy a sightseeing charter for the ultimate island-hopping adventure. And while exploring, Scrub Island Marina is located in walking distance to the restaurants and shops in Marina Village.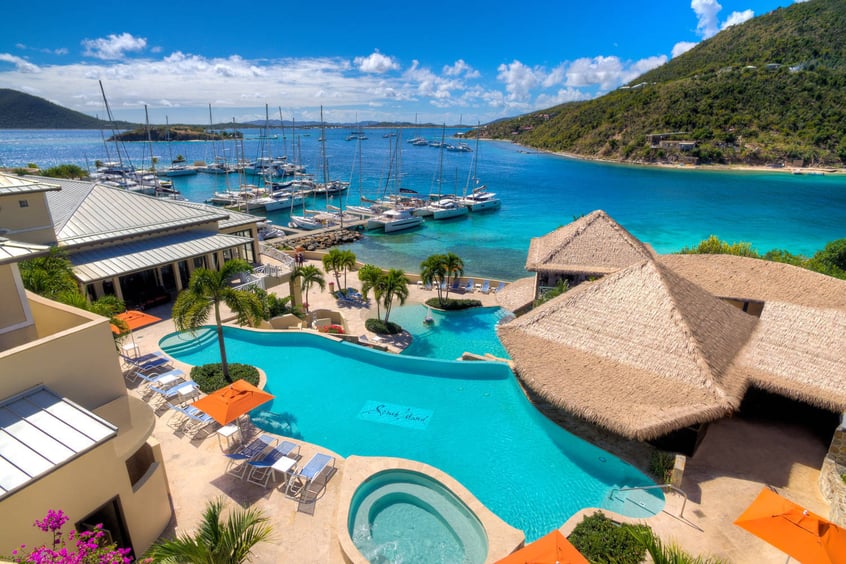 When you book your stay at the Scrub Island Resort, you can experience luxury in paradise with room options ranging from a private island luxury villa, to vibrant guest rooms that will have you never wanting to leave this island oasis. If you want to have your days planned out for you by hospitality professionals, you can select 4-7 day trip packages that plan out your adventures from morning until night.
Whether you want to explore the vast ocean with its crystal-clear water or take a walk-through Marina Village and grab a bite to eat, you'll enjoy your time so much you may be tempted to extend your stay even longer.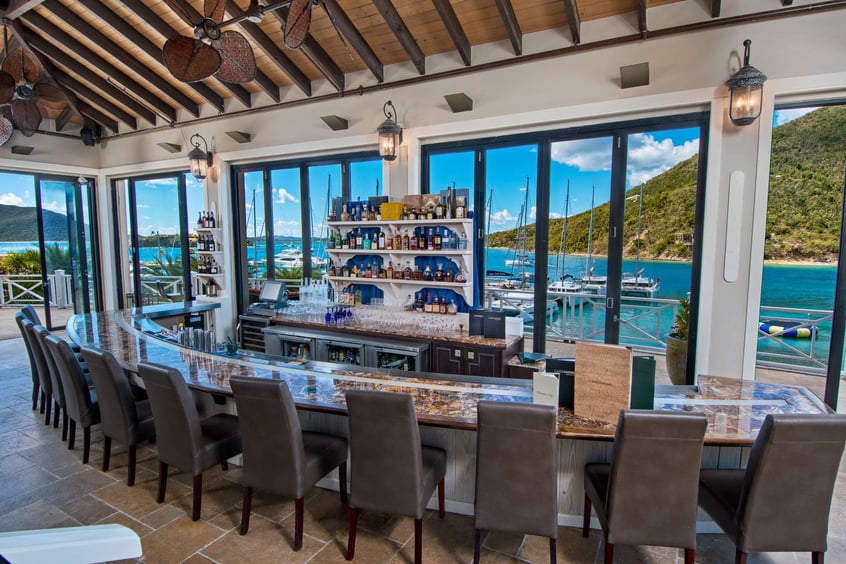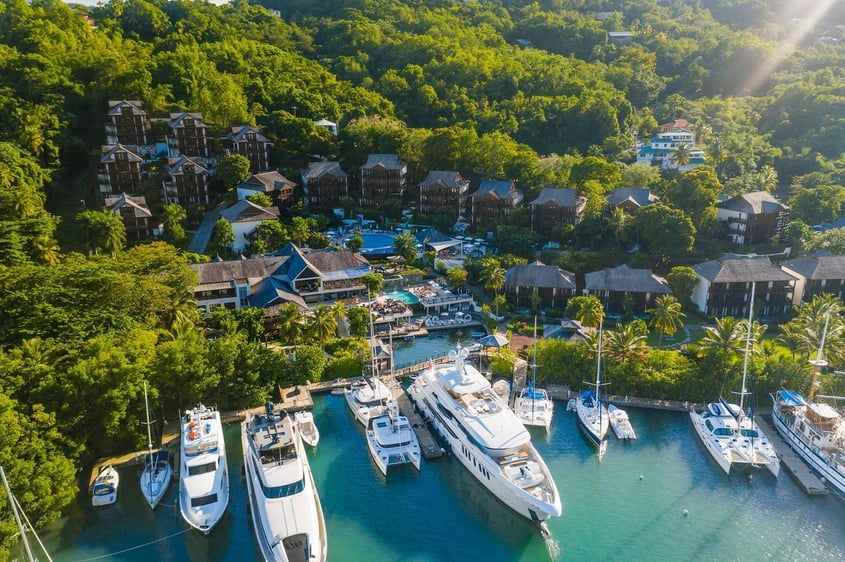 Located in Saint Lucia, you won't remember it's winter back home when you dock your boat at Marigot Bay Yacht Haven. Found along the western side of Marigot Bay Resort, Marigot Bay Yacht Haven provides a spot for premier yachts from around the world to dock.
Marigot Bay has served as a safe haven for anyone sailing through the Caribbean for years, as its natural geography provides protection from harsh winds and rough seas. The bay is commonly known as a "hurricane hole" due to its location on the west side of the island, where it is surrounded by mountains and experiences minimal tidal changes.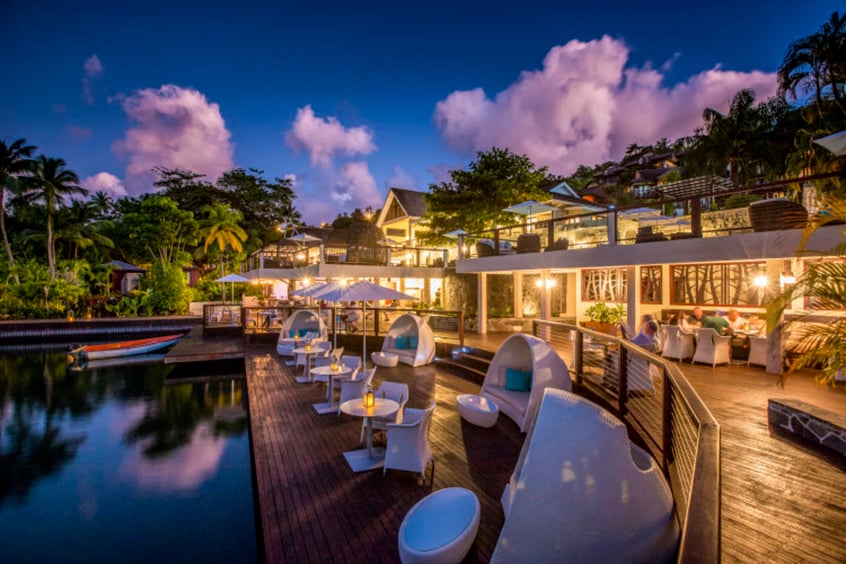 Docking at Marigot Bay Yacht Haven offers easy access to the rest of the Caribbean and is a popular beginning and dropping-off point due to the direct flights to and from both the U.S. and the UK. The marina offers a wide variety of amenities, including onsite winter storage, wireless WiFi and a captain's lounge perfect for those either cruising around the island or looking to dock and explore.
While you're at Saint Lucia, you'll have the opportunity to explore the ocean on one of the many guided snorkeling tours, explore the Saint Lucia rainforest or even take a guided boat cruise for a more immersive sailing experience. Be sure to snap plenty of photos of the greenery and vibrant, blue skies so you can make your friends at home envious of your adventures.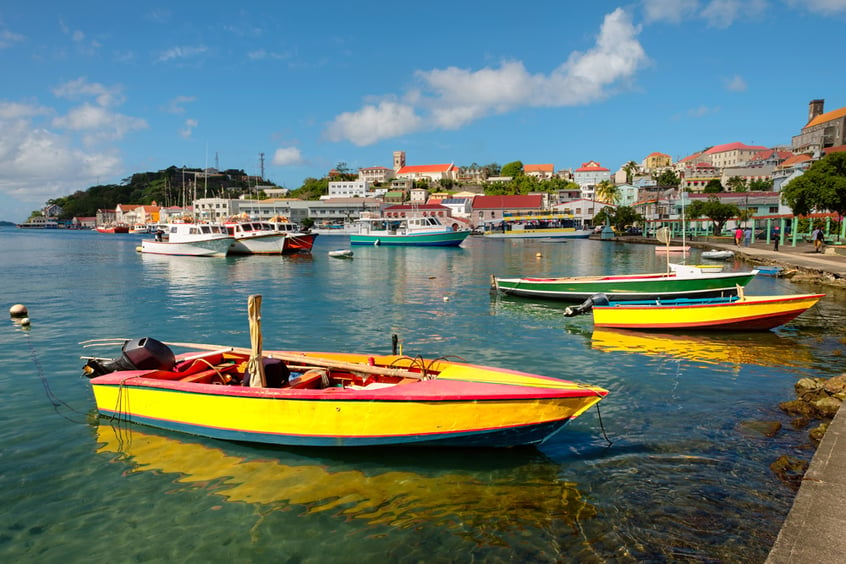 Turquoise waters and clear blue skies tempt you to moor your boat just north of the world-famous Grand Anse Beach in Grenada.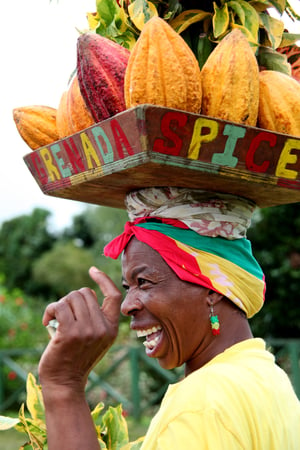 After you moor at Gren-Moor, you can head over to Grand Anse Beach to set up a beach chair and lounge all day in the white sand, or venture to a nearby restaurant and beach bar for a refreshing drink. Explore what the island has to offer and take a trip to St. Geroge's, the colorful capital of Grenada that is popular with boaters. Take a piece of history home with you from the Grenada National Museum gift shop after you learn about the rich history of the island.
And to get a unique underwater experience, dive below the ocean's surface to discover the Underwater Sculpture Park. Created by artist Jason deCaires Taylor, the sculptures range from Amerindian petroglyphs to life-size figures cast from local children. Divers, snorkelers, and glass-bottom boat passengers have admired this underwater exhibition for years.
Jump in the car and spend the day sightseeing with a scenic tour around the island or explore the mysteries of the rainforest by visiting the Grand Etang National Park. When you decide to go back home, you'll have a permanent summer glow that will stand out against the snow on the ground.

Now that you have your Caribbean destinations and your endless list of tropical activities to try, there's no time like the present to book your winter escape! For any docking and mooring questions, feel free to check out Dockwa's resource page for contacting individual marinas and staying on top of the warm weather trends. Happy wandering!
Stay up to date with our blog and join the conversation on Facebook, Twitter, and Instagram.