10 Restaurants Within Walking Distance to Vineyard Haven Marina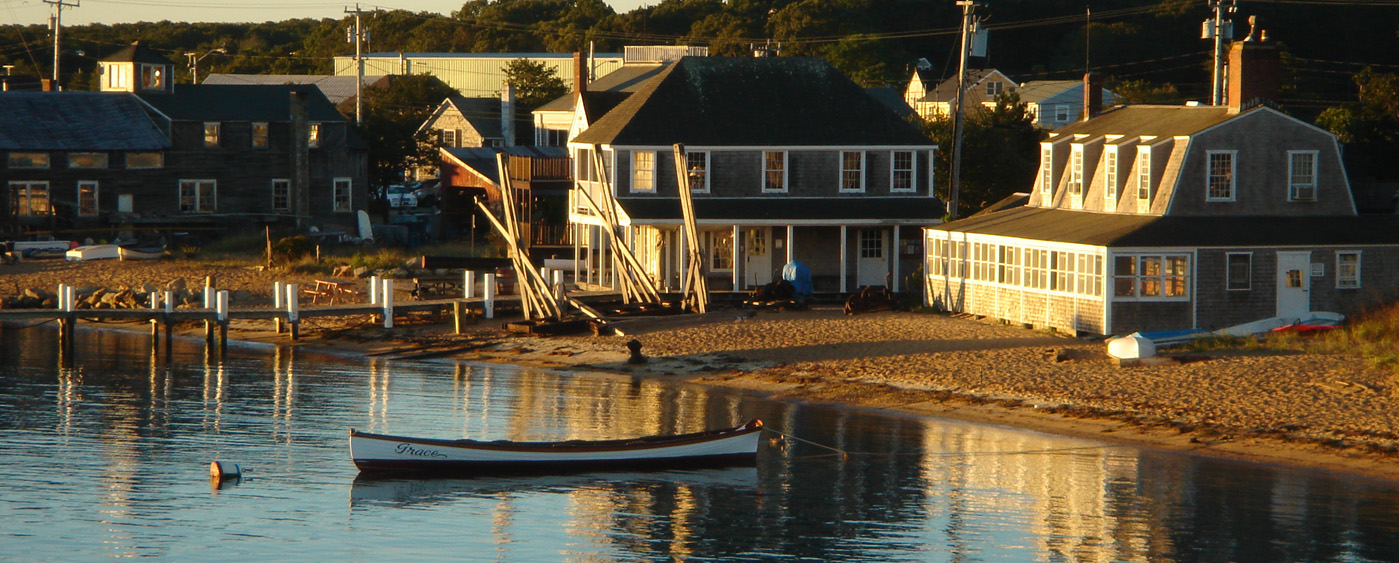 1. Blue Canoe Waterfront Grill
52 Beach Rd, Vineyard Haven, MA
This seafood restaurant has beautiful water views and gives you an elegant dining experience that you can't beat. Favorite dishes like the Seafood Risotto and Grilled Swordfish are always great options if you're craving some summer fish favorites.
2. Saltwater
79 Beach Rd, Vineyard Haven, MA
If you're looking for a slightly upscale dining experience this is your spot. Picture yourself feasting on their delicious raw bar all while seated next to vast windows overlooking Lagoon Pond. If that doesn't get you in the mood for summer, what else will?
3. Porto Pizza
36 Water St, Vineyard Haven, MA
Sometimes all you need is a good deep-dish pizza to satisfy your hunger, and Porto Pizza does just that. Grab it to go or sit-down on one of their picnic benches and get your carb loading on.
4. The Black Dog Tavern
21 Beach St Extension, Vineyard Haven, MA
A year-round restaurant with a cozy and rustic ambiance that fits in well with the Vineyard Haven aesthetic, this is a go-to spot whether you're there for a cold December morning or a balmy summer night.
5. Copper Wok
9 Main St, (Inside Mansion House), Vineyard Haven, MA
Just a quick walk from the marina, if you're in the mood for some sushi be sure to stop by Copper Wok. Sit at the bar and watch the sushi chef or grab a table with your family and pick an entrée off of their extensive menu—don't forget to try one of their cocktails too, you won't regret it.
6. Little House Café
339 State Rd, Vineyard Haven, MA

A quaint little café with disputably the island's best fish tacos. Stop in for a bite to eat and a beer and you'll feel right at home in no time.
7. Tropical Restaurant
13 Beach St, Vineyard Haven, MA

While a Brazilian buffet might not be the first (or second) thing that comes to mind when you think of the Vineyard, if you're in the mood to spice up your palate, make sure you add this spot to your list.
8. Waterside Market
76 Main St, Vineyard Haven, MA

A casual restaurant that uses fresh, local, and organic ingredients so you'll really be getting the full effect of the Vineyard. Stop by for a killer Sunday brunch or an afternoon sandwich to really hit the spot and curb that afternoon hunger.
9. La Choza
4 Main St, Vineyard Haven, MA

While the Vineyard may offer many fine-dining restaurant options, sometimes nothing beats a good (and quick) take out option. In comes La Choza with burritos that would rival even the best LA restaurants. Plus, all of their ingredients are made fresh, so say goodbye to Chipotle, and hello to your new favorite burrito joint.
10. Art Cliff Diner
39 Beach Rd, Vineyard Haven, MA
Your typical New England diner, the Art Cliff offers plenty of American options like grilled cheese, crepes, and salads. If you're traveling with little ones, this menu will keep them (and you) happy.