We joke in the Newport office that according to Twitter, there's a day for everything. National Clean Your Blinds Day. National Whistle Into a Blade of Grass Day. National Day of Mourning for Lost Eyelashes. You get my drift: they're silly.
Less silly is when you're a one-man-show at your marina without help running your social media accounts, or you're a social media manager in need of inspiration for a post. Well, I say if catfish, goat cheese, and Dippin' Dots can get it together to get a month dedicated to them, maybe marinas, yacht clubs, and boatyards can get behind an unofficial Instagram-themed month.
Here's how it works: You post once a day. Easy! We've provided 31 post suggestions – one suggestion for each of the 31 days in the month of August. Tag every post with #NaMarInMo, and check on the hashtag to like and comment on your fellow marinas' posts. If you're reading this post after August 1, feel free to play catch up or start in from the day we're on. Remember this is supposed to be fun, not stressful.
This month is all about you, and your marina's Instagram feed. You don't have to tag Dockwa or post about Dockwa – leave Dockwa out of the equation entirely if you like, and just focus on the fun of finding photos to put on your Instagram feed.
Get started!
Step 1: Right-click to save the image below to your computer or smartphone, and post it in your marina's Instagram feed with the hashtag #NaMarInMo.
Steps 2 - 31: Post a photo on Instagram to go with each day's suggestion! Keep using that tag, #NaMarInMo, in each of your posts.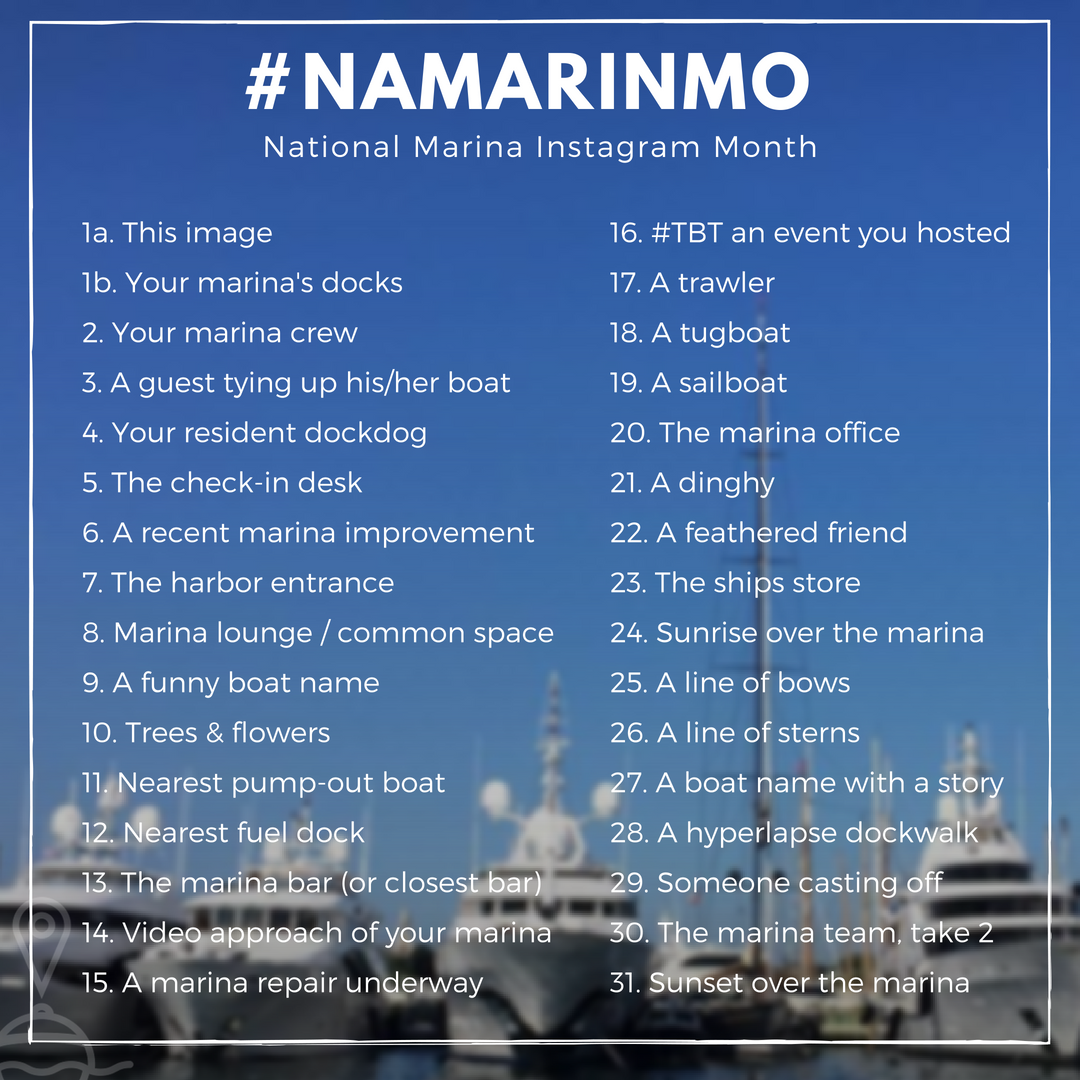 Feedback? Suggestions for other suggestions? Email becky@dockwa.com. Have fun!
By: Becky at Dockwa
Published on 8/1/18 10:16 AM