Check out our nautical recommendations for the salty, sparkly, or even-keel boater in your life.
Keep in mind: with any boating-related item you gift someone, big or small, it's the thought that counts. It's also the perfect way to present them with something that can't be gift-wrapped: an adventure! Pair a present with a weekend away and you're more than golden.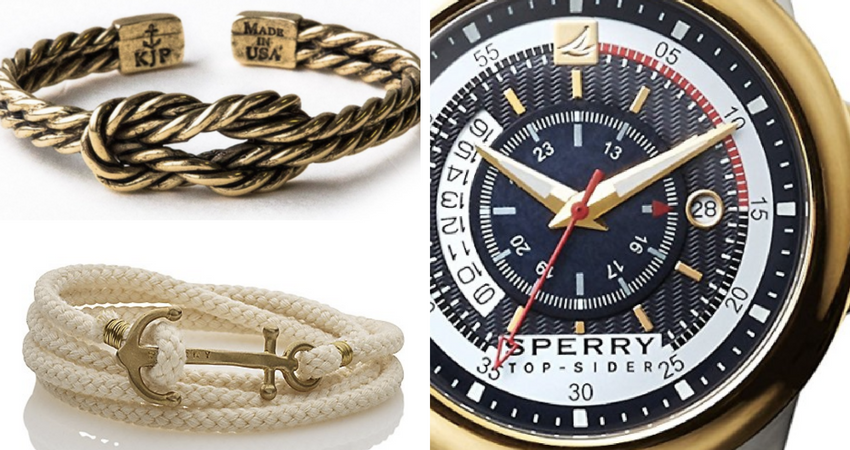 Sparkly & Salty
If you live within driving distance, you can find some sparkle at SailorMade in Boston and Lemon & Line in stores along the east coast. For those shopping for gents, we love the Sperry Top-Side Skipper watch.
For most of our blog posts, we ask our boaters and friends for input. One friend of Dockwa had this to say: "For Christmas, I bought him everything from Yeti. It doesn't matter if you're a boater, all men love Yeti." Check out one of our favorites, YETI's stainless steel insulated Rambler.
Want to tell your first mate they light up your life? Try on a pair of Ray-Ban Wayfarers for him or for her.
Silly Yet Sensible
Show your boating valentine how much you love not fighting with them. The amazing Hook & Moor Boat Hook makes every mooring-catch a breeze.
What better way to invite someone to be your first mate than to make sure they're comfortable lending a hand? Gift your Valentine the Partner in Command BoatUS online course.
When you need a study break and are buried under snow like we are in New England, cozy up for a funny Valentine's with a showing of The Love Boat.
A Weekend on the Water
Remember: One gift that never goes out of style is a romantic weekend cruise. From Maine's rocky coast to the sunny Caribbean, Dockwa makes planning your next trip a breeze. Book a slip for two at one of your favorite destinations, or keep things lively and explore new waters!