Some boaters haul out at the first sign of serious weather, keeping their boats securely stored on land, but that's not always an option for cruisers, liveaboards, and boaters making the migration south. For those who are weathering the storms with your keels still in the water, here's our list of some of the most highly noted hurricane-hideouts in the from the Chesapeake to southeast Florida.
Please stay safe, and let us know if we can do anything to help you find dockage as storms approach!
When it comes to evading serious storms, having a safe harbor for your home on the water is paramount. Each boater must do his or her own due diligence when making the decision as to where to tie up. We've compiled research tips we've heard, as well as some suggestions for marinas to consider.
What makes a marina/harbor a "Hurricane Hole"
One key characteristic of a hurricane hole is, of course, its location. The ideal location for a boat in a storm is a harbor that is sheltered from wind and waves on four sides, by land that rises well above sea level – not simply a man-made breakwater.
When it comes to a marina's docks, we've heard competing theories: On one hand, a marina with floating docks and sturdy pilings that extend well above high tide can rise to match the storm surge. On the other, fixed slips aren't in danger of giving way as easily as floating piers. Investigate each marina on a case-by-case basis. Also assess how high the fixed pier is off the water level, and how new the docks are. Either way, the more spacious the slips, the better, so that vessels have room to swing without the risk of collision.
The marina & harbor history also plays a part. Marinas rarely remain exactly the same season after season – a large part of the reason forums like ActiveCaptain are so crucial to cruisers, as captains continuously share intel in order to help their fellow mariners make the best decisions for their vessels. If one season a marina's docks are badly battered by a storm, the following season your research should focus on what work the marina has done to rebuild. With regard to the surrounding town: although a marina may have a reputation for being a hurricane hole, if the town has undergone development that new construction could damage a harbor's natural protective elements.

Chesapeake Bay
Baltimore is an excellent safe harbor, completely protected on all sides. The team at Baltimore Marine Centers (BMC) reached out to let us know that they have plenty of slips available this week and weekend for boaters looking for safe haven from Hurricane Matthew. Each marina is able to accommodate megayachts of over 300 feet.
Book at these Baltimore marinas:
For boaters looking to the the Eastern Shore for safe haven, Rock Hall Landing Marina in Rock Hall has slips available from 35' to 100' LOA.
If you find yourself up the Potomac in DC, The Yards Marina has slips for any storm up to 125' LOA.
To the south of the Bay in the Lower Chesapeake, Coan River Marina in Lottsburg, Virginia can take boats up to 50'. Smithfield Station Marina, just up the James River from Norfolk, VA, can accommodate vessels of up to 80' LOA.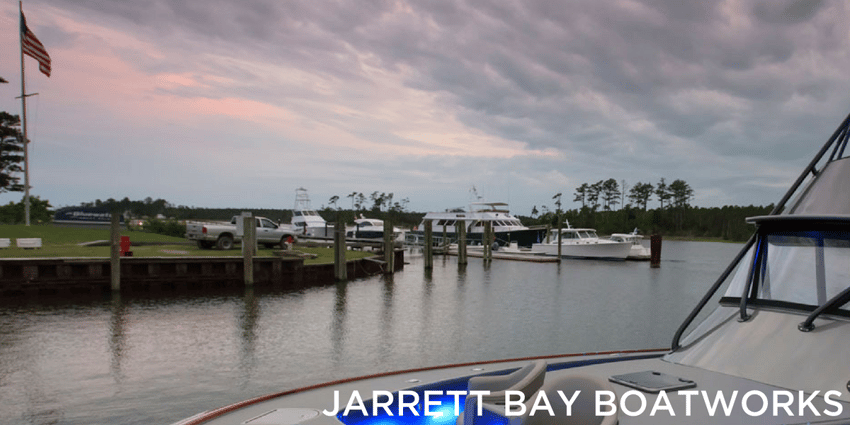 Carolinas
Over five miles from the shore in Hilton Head, South Carolina, Windmill Harbour Marina is one of the most secure locations you can find in rough weather. This marina has a very rare harbor lock system, which helps keeps boats secure during strong surges and tides, as well as any swells and rough seas.
Well-known for being one of the most secure marinas in adverse conditions, Jarrett Bay Boatworks is one of the safest marinas you could stay at in the Carolinas. Located in Beaufort, North Carolina, Jarrett Bay has plenty of space on land for hauling vessels and one of the most experienced staff in the business.
Florida Atlantic
River's Edge Marina is located on the North East coast of Florida in St. Augustine. Protected by three separate inlets, this 100 slip marina is almost 3 miles from shore. The separation and distance provides great protection along with an excellent reputation for weathering storms in the past.
Known as one of the safest marinas in Northern Florida, the The Marina at Ortega Landing is highly protected. Located in Jacksonville, almost twenty miles from the coast, with brand new docks and plenty of space for boaters looking to "spider-web" their vessels securely through any storm.
While it's typically difficult to remain safe from storms in Southeast Florida, the The Bluffs Marina has created a great reputation for itself as being one of the best. Having most of its transient business come from boaters looking for security, the Bluffs Marina is located in an excellent, secure inlet, keeping boats safe from rough seas and surges.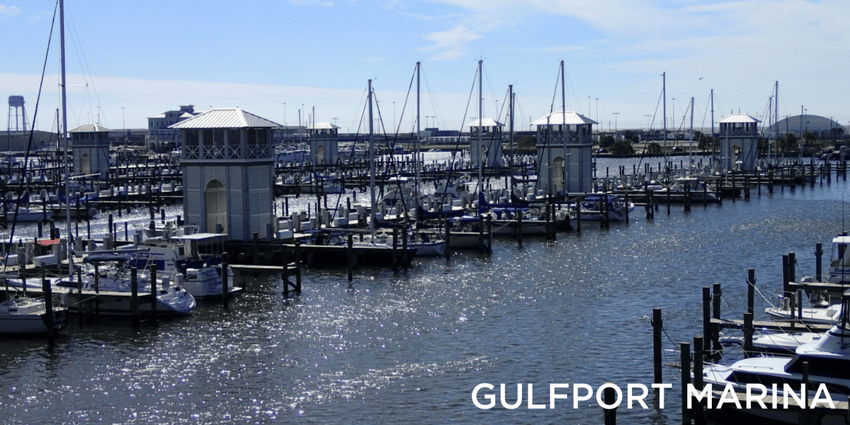 Florida Gulf Coast
With over 250 slips, Gulfport Marina has plenty of space in it's private inlet in the center of Western Florida. Along with an excellent man-made cove for protection, Gulfport Marina is over 3 miles inland from the coast and entrance of the harbor.
While it's less than 1.5 miles from the coastline, this marina is highly protected by it's surroundings and location. Nestled deep into it's own private inlet, Naples Bay Resort & Marina is also surrounded by large buildings, which help block strong winds.
Along with being several miles inland, Burnt Store Marina is surrounded by many buildings to protect the private cove from strong winds, seas and surges. There is plenty of room in this 200 slip marina, which should give each boater plenty of space to securely tie up their vessels.

For additional information on how best to prepare and secure your vessel for a hurricane, check out this great article by BoatUS.